You may have planned to watch a new movie on your Samsung Smart TV with your family however, it isn't turning on and you have no clue what happened.
If you are facing a similar kind of an issue, then don't worry as I'm about to show you how to turn on your Samsung TV with easy-to-follow steps.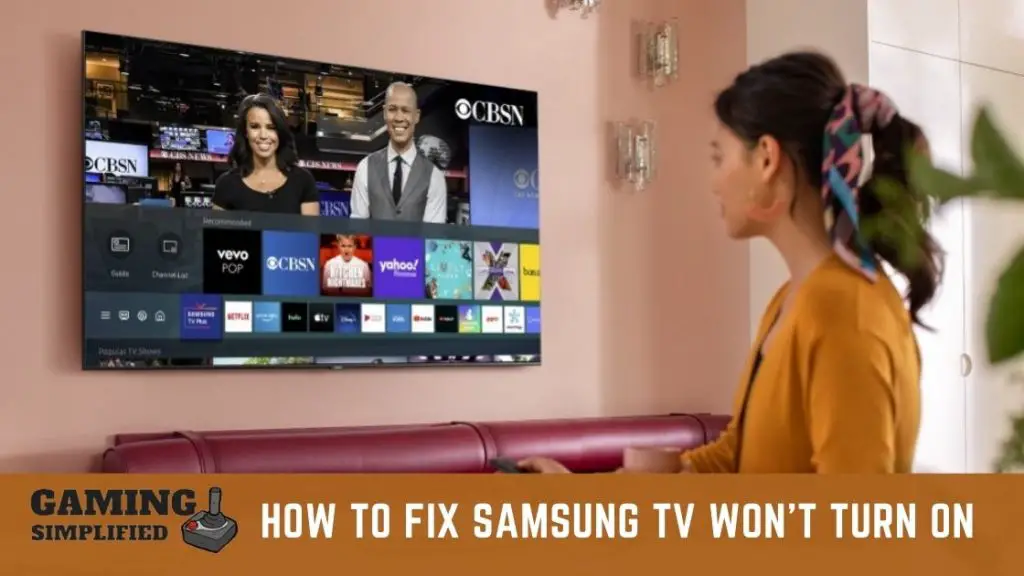 So, How to Fix If Your Samsung TV Won't Turn On?
In order to fix Your Samsung TV Won't Turn On issue, you can:
Let me elaborate on each of these methods so that you can follow them easily.
Method 1: Power Cycling Samsung TV to turn it on
To power cycle your Samsung TV:
Turn off your Samsung TV completely and unplug the TV cable from the power source.
Now, you have to wait for 60 seconds.
After that, press and hold the power button for about 30 seconds.
Plug the tv back into the power outlet and then turn it on.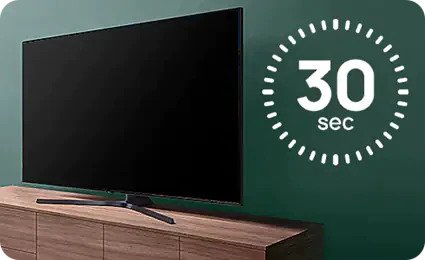 If you don't know what power cycling is, then let me tell you that it is a process of draining the residual power of your TV.
It is one of the effective ways to fix when your Samsung TV won't turn on. While following this method, wait for the full 60 seconds and don't try to turn on the TV in hurry.
Not only Samsung, but you can also power cycle your TV if they are from different brands such as LG, Vizio, etc while facing this kind of an issue.
Don't worry, by Power Cycling your TV, you won't be losing any settings or data and it is perfectly safe to do that. But if in case your wifi gets disconnected, here is how to connect samsung tv to wifi without remote!
Method 2: Check If you have no issues with the power Supply
Whether you are using the current power outlet for a long time or recently changed the placement of your TV and using the new power board, you should always check it is working properly and there is no issue with the power supply.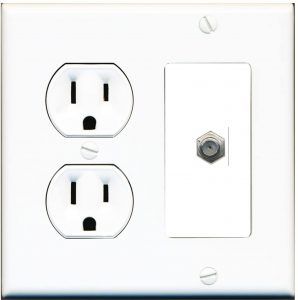 A lot of people ignore this one by assuming that everything on the power source is working perfectly. Try plugging any other appliances in that specific power outlet and checking the status.
If other appliances don't turn on by plugging in that outlet, then most probably you are having issues with that outlet/ board. Right now, you have to contact the appropriate person to fix the issue of your supply.
After fixing the issue of the power source, you will be able to turn on your Samsung TV as usual and enjoy.
Another thing you have to pay attention to is the power cord. Inspect the power cord and make sure the wires aren't cracked and don't have any other damages. If you notice any such thing, then you may have to replace it in order to turn on your Samsung TV.
Method 3: Check the Power Socket Capacity
The power source which you have opted for your Samsung TV doesn't have the ability to deliver adequate power to turn it and it could be the major reason why it isn't turning on.
If you have recently changed the placement of your TV from your bedroom to the hall or anything like that, then there is a high probability that it can't deliver the required power to turn it on causing the TV Won't Turn On issue.
In this case, the best thing you can do is, put the TV back where you were using it previously or you can also try a different socket in your home just like we suggest even if vizio tv wont turn on.
Do keep in mind that, your TV may get permanently damaged If you use power outlets with low capability. I would highly recommend you avoid those outlets and opt for the right one.
Method 4: Replace the batteries of the remote
If your Samsung Smart TV screen won't turn on despite having no power or cable issues, try to replace the batteries of the remote and then turn it on.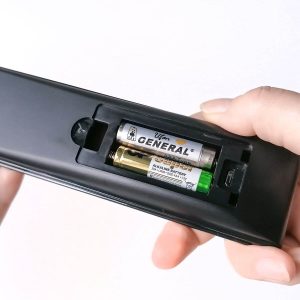 You might be using the remote of your TV screen for the past couple of months now and the batteries inside the remote may have got drained completely. Due to this, your LG TV can also face the same turning-on issue.
This is again overlooked by a lot of people as they don't pay attention to that. Simply get a set of new batteries and turn on your TV. It is as simple as that to fix TV Won't Turn On issue.
Method 5: Contact the Samsung support team
If your Samsung Smart TV won't turn on for unknown reasons, then I would recommend you get in touch with the Samsung support team and specify your issue with them. 
If you have tried all the methods which I have discussed above and still, your TV isn't turning on, then you have to call Samsung's support team and get the right advice from them. Your TV may have got issues with the hardware and is not turning on.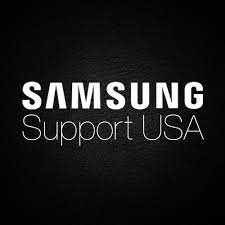 The general warranty period for Samsung is 12-months. If your screen TV is still under warranty, then you don't have to spend anything on the repair or you can also claim a refund If you want. In case, if your device is out of warranty then you may have to spend money in order to turn on your Samsung device.
Now aside from this issue, there are lots of other Samsung issues. One such issue is the TV volume stuck in Samsung, Samsung TV not connecting to WiFi, etc. I've already written articles on this topics. If you want you can check the article by clicking the links
Frequently Asked Questions:
1. What does the red light on my Samsung TV mean?
When the red light is blinking on your TV and is not turning on, it simply means that it isn't getting power. Make sure you have firmly plugged the device cord into the socket and the power button is turned on so that the red light stops blinking.
2. What causes a Samsung TV screen to go black?
One of the major reasons why the screen of your TV has turned black could be damaged cables. Inspect the device cables and If you notice it has got any cracks, you should replace it as soon as possible.
3. Why is my Samsung TV not responding to the remote control?
The remote of your TV may have got damaged internally or the batteries of the remote control device are dead. Replace the batteries with the new ones and If that doesn't solve the issue, take it to your local service center to solve it.
4. How do you do a factory reset your samsung tv?
If your TV is able to get on, you can easily do the factory reset in a couple of minutes.
Here's what you need to:
1. Press the "Settings" in your remote.
2. Next select "Support" and open it.
3. After that, tap on "Self-diagnosis".
4.  And finally, click on "Reset" and enter the password to complete the reset.
Final Words:
There could be multiple reasons why are Samsung TV won't turn however, it can be easily fixed by just following some steps like changing the power or power cycling the TV. If you have any other tips or suggestions that could help others to power on their Samsung TV, do not hesitate to comment below and share them. Cheers! Before you go, check out our guide on how to trace a textnow number for free!