Curved monitors are a paradigm shift in display technology so are you considering getting one for yourself?
Are you a gamer who is looking to purchase a curved monitor but are not sure if it's the right bet. In this article, we discuss if curved monitors are suitable for gaming or not.
So, Are curved monitors good for gaming?
Yes, curved monitors good for gaming. Curved monitors give you a much better experience while playing games and are more comfortable for the eyes as they give you a three-dimensional space. They tend to provide you with a viewing experience that is like an illusion and you will love playing games on these monitors.
The viewing angle of these monitors is better because of their inbuilt radius which measures from 1800R, 3000R, or 4000R. The lower the radius the greater is the curve. These monitors also come with a feature that ensures that all the images are kept at an equidistance from each other due to which there is less strain in your eyes.

Apart from having a curved shaped the other features of the monitors are the same as compared to a normal monitor such as the technology, color consistency, and depth, refresh rate, etc.
What are the advantages of Curved Monitors for Gaming?
Curved gaming monitors deliver increased comfort for your eyes, better resolution, offer more display space, and a better gaming experience. Unlike the normal flat monitors, curved monitors are gaining popularity amongst people who are in the design, photography, or gaming background.
Keep in mind the best brightness and contrast settings for a monitor to get optimal performance.
They are being extensively used in these industries because
Real Life Like experience – the curviness of the screen gives the viewer an experience like in real life. The gamer feels more connected to the game and gets into it. On top of that, it also provides the gamer with an added immersion for selected games.
Greater Monitor Real Estate – The ultrawide screen allows the gamer to see more of the screen unlike in the flat screen. They get more space to play their games on a curve monitor which helps them not scrolling down as much as they have to do on flat screens.
Comfort to the eyes – As this kind of monitor directs lights from all angles of the screen hence they help in reducing screen glare and are much comfortable to your eyes compared to flat screens. The curved monitors follow the natural curvature of the human eye view which allows you to spend time in your computer comfortably.
Immersive picture – since the curved monitors cover a larger field view for your eyes the user tends to feel that the pictures appearing on the screen are larger compared to a flat-screen monitor.
Higher-resolution – The bigger the screen of a curved gaming monitor the better the resolution. The images that appear in a curved monitor are more realistic at 1440p and 4K resolution hence if you decide to buy a curved monitor go for the one with bigger screen size.
Design and look – Apart from all the technical advantages, there is also no doubt that a curved monitor looks much more stylish compared to a flat screen. This is also a big reason why many people end up buying a curved monitor even if they don't really need it.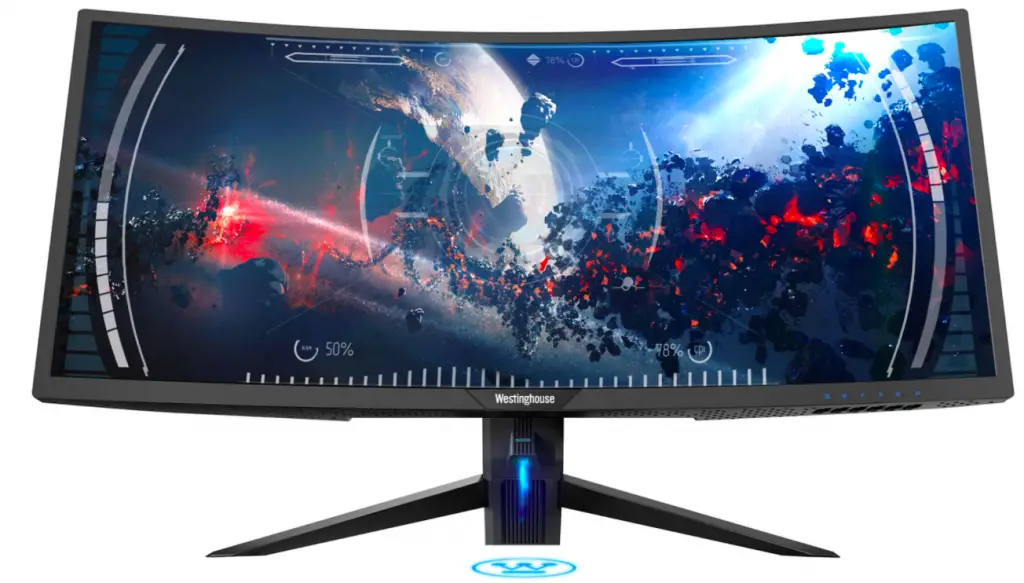 What are the disadvantages of a curved monitor?
One of the biggest disadvantages of curved monitors is that they are more expensive compared to flat monitors and they cant be wall mounted due to their shape. There are some more disadvantages that we have highlighted below.
They need the support of software for playing certain kinds of games or music editing softwares – Flat VS Curved Screen for music
Since the monitor is curved you will always need to sit in the center of the screen so that you can see both sides clearly
For a better experience, you will need to buy a large screen monitor. A monitor with 32 or less than 32 inches will not give your desired experience
They are best suitable for a certain number of things such as gaming, designing, editing, etc. For your regular work, you might find a curved screen uncomfortable
The curved ones are best if you are working on a single monitor and not using more than one monitor
What are the main requirements of a gaming monitor?
While playing games is one of the favorite pass times for most of us but before playing them on a personal computer it is important to understand the certain requirements that the monitor should have such as
The monitors we choose to play games on should have a minimum of 100Hz  refresh rate and they should have a 1080p monitor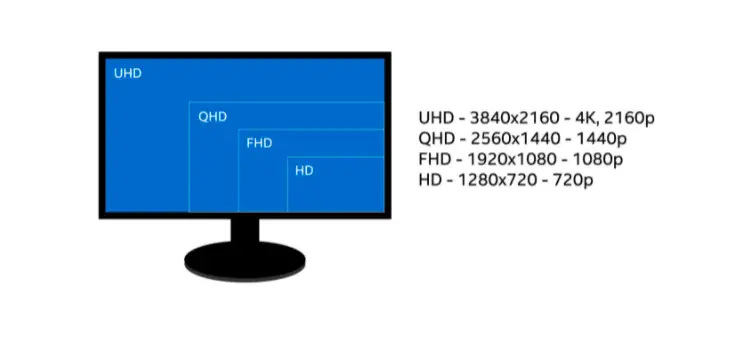 The monitor we play our games on should have gaming software support  such as stimulators and competition FPS
The g-sync monitors used for gaming should also have support software for platforms that are used for games with side-scrolling and with those with up-down strategies.
The important thing for a gaming monitor is to have good color reproduction capability for Singleplayer
The response time for monitors used for playing games should be really fast.
Once we understand the main requirements that a gaming monitor should have let us now understand in detail why curved monitors are good for gaming. TVs are generally curved display so check out  can you use a tv as a second computer monitor!
Which Curved monitor should I buy?
 Some of the best curved gaming monitors in the market are
Asus ROG Swift PG35VQ
Philips Brilliance 499P9H
Acer Predator X35
Dell UltraSharp 34 Curved USB-C Monitor (U3419W)
Samsung CHG90 49-Inch Curved Ultrawide Monitor
Conclusion
Curved gaming monitors although are good and pleasing for your eyes but they are not meant for everyone hence you do not see normal professionals using them. However, if you are a gamer, a designer, a photographer, or an artist then curved gaming monitors are for you in the curved or flat screen discussion.
You can also use laptop as your second monitor – here is how to use laptop as monitor. Also, you can overclock your existing monitor for a better experience – here's how to overclock monitor!
We really hope you have enjoyed reading the article today and found it helpful. We hope that the next time you are in a dilemma of whether or not to invest in a curved monitor our article will help you and throw more light into your decision. Before you go, check out how to fix no signal on computer monitor and also check can you use your laptop as a monitor for xbox!