Want to enjoy gaming on an Xbox One console but don't have a big display to go with it? Don't worry, if you have a laptop then you can use that as a display for the Xbox One.
The process is very simple and all you have to do is to follow the instructions below.
So, How To Use Laptop as Monitor For Xbox One Wirelessly?
To Use Laptop as Monitor For Xbox One:
Download the Xbox app on your laptop and log in to your account
Once the Xbox app is open go to the Xbox App dashboard
Click on the settings and in left-hand sidebar click on Connection
Now click on the Xbox One device
Click on Test Streaming and More and then on the stream button
Click on continue
Your laptop should now start displaying images and is ready to act as a monitor. Incase you are in a situation where you do not have Wi-Fi but have a wired connection you can still connect your laptop and use it as a monitor to play games.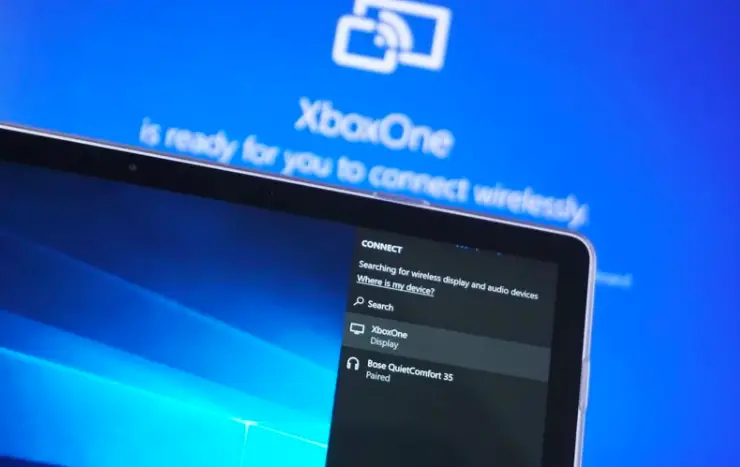 If there is a situation when you do not have an HDMI connection or your laptop doesn't have the required ports to connect the HDMI cable to it, you can use a wireless connection to turn your laptop into a monitor for Xbox One.
All you have to do is connect both the Laptop and the Xbox One to the same wireless network connection.
Use a laptop as a monitor for Xbox One via HDMI
To use your Laptop as a monitor for Xbox One you will need an HDMI cable or a High-Definition Multimedia Interface. The first thing that you need to do before connecting the HDMI cable is
Ensuring that your laptop has an HDMI port
Turn off all the existing programs that are running on your laptop
Turn off the gaming console before connecting it to the laptop
On your Xbox One console, there would be two different HDMI ports. One which says output and the other would be input
Connect the HDMI cable to the output port of your Xbox One
The other end of the HDMI cable must be now plugged into the laptop in the input port
Switch on the gaming console now
Go to your Laptop and select the appropriate video source. Also, go to your Xbox One dashboard and configure the display settings according to your convenience
Your Laptop is now converted into a monitor and you can enjoy your games on Xbox One.
Apart from the given method, there is also an alternate method through which you can connect your Xbox One to your Laptop and use it as your monitor. The second method to do the same would be to use a wireless connection. You can also use this method
with ps4
.
How to Use laptops as a monitor for Xbox One- wired
To establish a wired connection, all you have to do is plug an Ethernet cable into your network router and your Xbox One. Now your gaming console will automatically detect the connection and will automatically connect itself with the new IP address.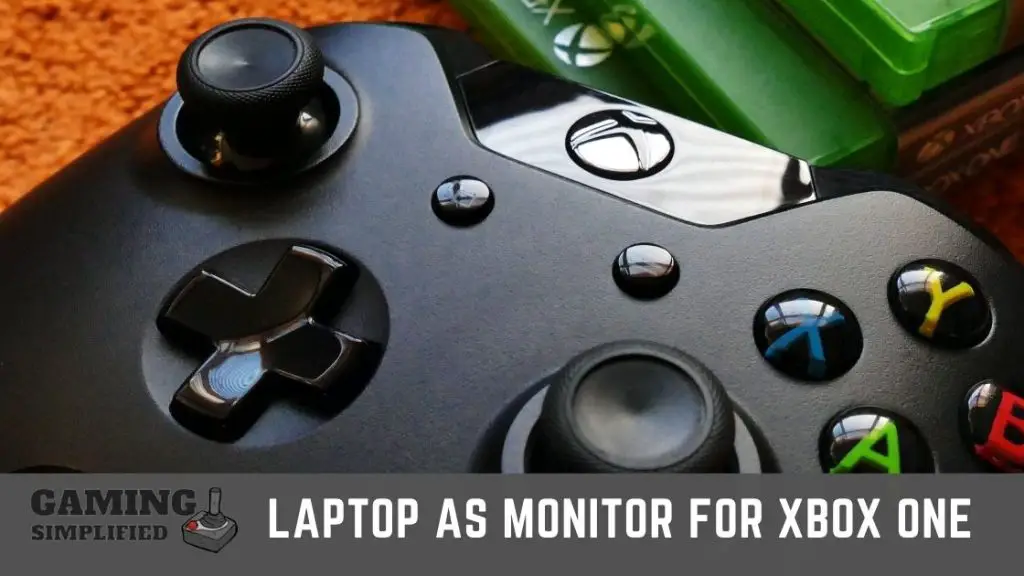 As soon as it gets connected, it will start displaying images and will be ready to be used as a monitor.
One last option that you can finally use to convert your laptop into a monitor while connecting the Xbox One is via the Game streaming feature.
How to Use laptops as a monitor for Xbox One via Game Streaming?
To use the game streaming feature:
First, enable the game streaming option on your Xbox One console
Now go to the Xbox app and go to the connectivity area
Search for game streaming to other devices and click on allow
On your Windows 10 laptop install the Xbox console companion app
Now open the companion app and click on the connection button
Find your console from the list of devices that will appear
Now click on connect to Xbox One console and click on Stream
Your game will now begin to stream and you can use your laptop as your monitor
In such a setup usually, the gaming console will manage the game output and your laptop turns into a screen.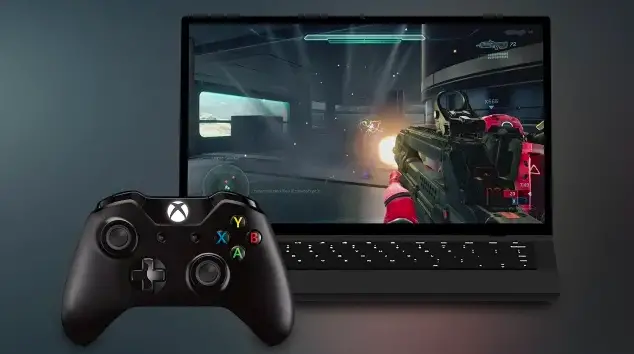 Using a laptop as your gaming screen is one of the most convenient things to do. With more and more people engaging in playing games it could be difficult for them to carry a separate monitor wherever they go. Hence their laptops turn into their favorite screen.
Must-have PC features for connecting to an Xbox One
While choosing a PC, do ensure that it has all the basic but important features such as
Having enough storage
It should have the Windows 10 operating system
Should have the fastest CPU or Central processing unit with a minimum of 5 GHz
Should have a GPU
It should have a minimum of 2GB of RAM
The PC should have an Ethernet wired connection
If you are into gaming and you know you are going to use your Laptop or your Personal Computer as your gaming screen then it is important you invest in a good laptop or a good Personal Computer.
Must-have laptop features for connecting to an Xbox One
The best laptop for connecting to the Xbox one should be the one that should have the following features
The laptop should have an HDMI port
It should have the Windows 10 operating system
Check on the Wi-Fi connectivity
Buy a laptop that has a windows 10 operating system
The laptop should have a minimum of 4GB to 8GB of RAM
It should have Ethernet connectivity provision
A good intel-based CPU
So, if you do not have a PC but want to invest in a Laptop which you would like to turn into a monitor by connecting the Xbox One then the above are the features to keep in mind while purchasing one. Just because you are interested in playing games, you don't need to invest in an expensive laptop. You can even use a tv to play games – by connecting Samsung tv to wifi without remote.
Conclusion
We really hope you have enjoyed reading the article today and found it helpful. We hope that you are now clear on how to connect your laptop to your Xbox one and use it as a monitor. The article here has been kept really simple to ensure you can understand it well and follow the steps whenever you get stuck in connecting your laptop with the Xbox one and turn it into a monitor.