I know how frustrating it would be when you are having sound-related issues in Disney Plus even after spending your valuable money.
If you are in this kind of scenario, then I'm going to show you all the possible ways to solve your problem and enjoy your favorite show or movie on Disney Plus quickly.
So, How to Fix Disney Plus Sound Not Working?
In order to Fix Disney Plus Sound Not Working, you have to modify to audio settings on your device. You should also consider updating your Android/TV app to the latest version and Make sure you have connected the HDMI cable properly.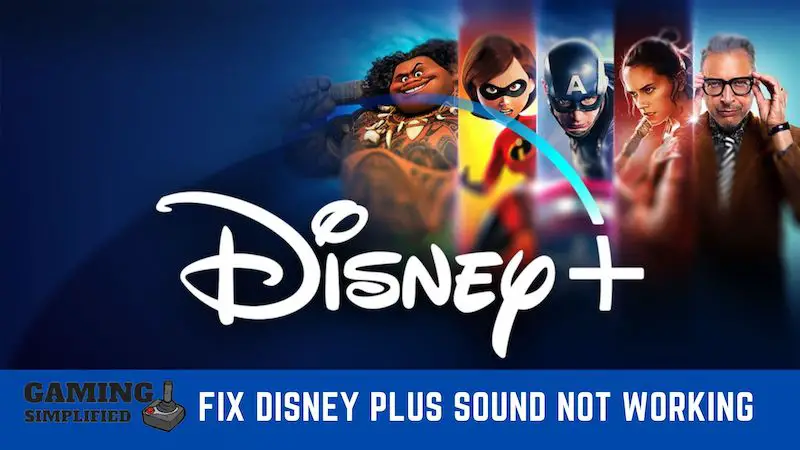 As you may already know Disney Plus is available across multiple platforms and solutions for each and every platform varies a bit.
In this post, I'm going to discuss almost all the platforms on which Disney Plus is available for consumers and I'll share exactly what steps you need to take to get rid of the sound issue. You can also jump on your desired platform to save time.
Let's get started.
Fix Disney Plus Sound Not Working on Apple TV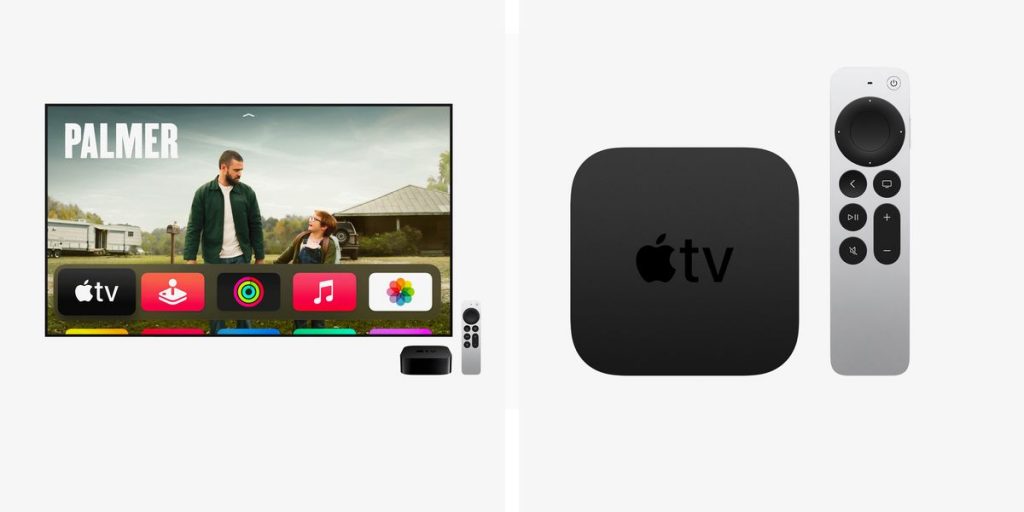 As you may already know Apple TV has a large number of subscribers specifically from the United States. If you are one of those subscribers from any part of the world, then you know how amazing the streaming experience is on Apple TV.
However, when you can't hear any sound from a major streaming platform like Disney Plus, then it is quite annoying, to say the least.
Don't worry, as there are multiple ways to fix sound issues on Apple TV just like solutions for Disney Plus Not Working on Projector!
Let's begin with the basic one.
When talking about Apple, let em suggest you another article apple music library disappeared.
Method 1: Check the volume
First, you need to ensure that the volume in your Apple is turned up and is not on mute. If it is on mute, you can't solve the sound issue no matter which method you follow. I know this method seems too simple but it is very effective to solve your issue.
Method 2: Turn on Automatic Updates
Step 1: Open the settings on your Apple TV
Step 2: Select "Apps" and open it.
Step 3: Turn on "Automatically Update Apps" if it is turned off.
Updating the apps to their latest version is going to get rid of the bugs in the previous version. If you are facing a sound issue due to some bugs, then the sound issue in your Apple TV will be gone in no time.
If you are still confused about this process, you can watch the below video that is going to clear all your doubts.
Video Credits: mrhackio/ YouTube
Fix Disney Plus Sound Not Working on Android TV
If there is no sound coming from your Android TV while using the Disney Plus app, check the sound settings on your TV. Make sure the surround settings is set to Auto & Always. Also, try restarting the TV.
Here is the detailed step to do it:
1. Go to "Settings > About > System Software Update" and update it to the latest version.
2. Again go to "Settings > Audio" and set "Always" in the surround sound settings tab in case if it is set to "Auto".
3. Turn off the Android TV, then unplug the power cable for a few minutes and restart it again.
Android TV is undoubtedly one of the most popular TV OS because it offers a lot of features and value which many other platforms don't provide.
Sure, it has a lot of advantages but it also comes with a few issues like sound not working while playing any content of Disney Plus. There are various reasons behind this issue however, the good news is you can solve this issue in a matter of minutes by following the above-mentioned steps.
Just follow those steps and you can enjoy Disney Plus without any hassle. You can also connect your AirPods – here is how to turn on airpods without case!
How to Fix Disney Plus Sound Issue on Chromecast (2 Methods)
1. Update Chromecast firmware with Google Home App.
2. Unplug the Chromecast device, wait for 10-15 seconds, and turn it on again by plugging it back in.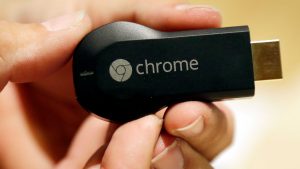 Google's Chromecast is one of the most commonly used media streamers across the globe. If you have come across sound issues in Chromecast on Disney Plus, then I can assure you that you are not alone.
There are a lot of people like you who are facing this exact issue and right now, just follow any of these 2 methods and you're good to go.
If you don't know how to update Chromecast to its latest firmware, then follow these simple steps.
1. Download and install the Google Home app from the Play Store
2. Make sure your smartphone and Chromecast are connected to the same Wi-Fi network.
3. Open Google Home App and select the desired device to get an overview of that.
4. Scroll down to the bottom to know the firmware version and compare it to the latest version on the Google support page.
5. Compare your device's version to the latest version. If both are the same, then you don't have to do anything.
6. In case if your device's version a different, then click on three red buttons at the top and select reboot.
Your Chromecast will download the latest firmware after rebooting your device and hopefully, the sound problem on your device in Disney Plus will be gone.
How Do You Fix No Sound in Disney Plus on FireStick?
In order to fix Disney plus no sound issue on FireStick:
1. Restart your Firestick device.
2. Clear the cache of the device.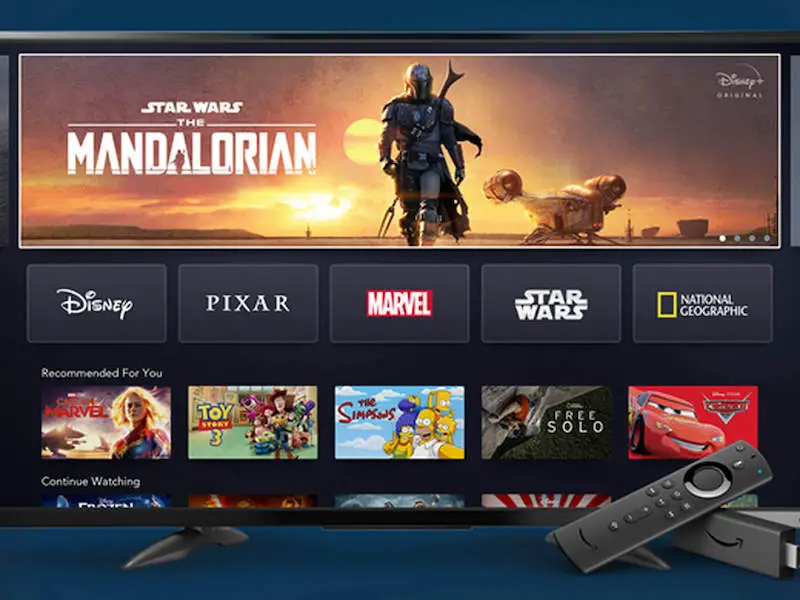 To restart your Firestick device, all you have to do is simply to go "Settings > Select Device > Restart".  Wait for a couple of moments while the system restarts and don't do anything in the meantime.
To clear the cache on your FireStick Device, again go to "Settings > Manage Installed Applications > Disney Plus > Clear Cache". And that's it. After clearing the cache, don't forget to restart the device to solve the sound issue on Disney Plus.
FireStick by Amazon is one of the affordable and most popular streaming devices in the world. The reason behind the success of FireStick is simplicity and it gives you a lot of ways to control the device.
Though it provides a lot of value for its pricing it has its own share of downsides too. One of the biggest issues you can encounter on FireStick is the sound not working issue in the streaming platform like Disney Plus and I know a lot of people (like you and me) won't be happy about it.
If you are still unable to play videos on Disney Plus with proper audio settings, then I would highly recommend you turn off the Dolby Digital Plus. To do that, go to "Settings > Display & Sound > Audio > Dolby Digital Plus Turn off > "
Still, if the problem persists, then you can uninstall the Disney Plus app and reinstall it to solve the issue. You may also face google services keeps stopping issues, which can be fixed.
Fix No Sound in Disney Plus on Sony TV
In order to Fix No Sound in Disney Plus on Sony TV:
1. Check whether the volume of the TV is set to very low or muted.
2. Restart the Disney Plus app.
3. Restart the casting device.
4. Update the TV firmware and Disney Plus App in your smartphone.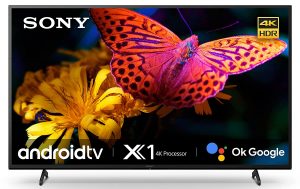 By following these simple steps, you'll be able to get away with the sound issue you have on your Sony TV. If the problem didn't solve even after following these steps, you'll have to switch the sound option on your Sony TV.
Simply go to "Home > Settings > Preferences > Audio Description" and finally change it to either LPCM or stereo audio. And that's it.
Fix No Sound in Disney Plus on Roku TV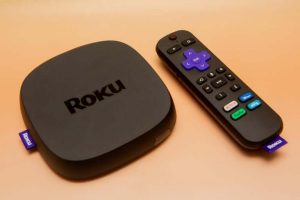 1. Check the HDMI connection of the device.
2. Adjust the audio on your Roku device.
Roku is again one of the most popular streaming devices across the world and just like many other devices, this one also does come with sound issues in apps like Disney Plus sometimes.
Let me tell you that all the apps in your Roku device are fully managed by the channel's provider itself and not Roku. For example, If you have got an issue with Disney Plus app, then there is a high probability that the issue is related to the Disney Plus app and not the Roku device. I hope you got what I'm trying to say, right?
Honestly, there is only a limited number of ways to fix the sound not working issue on Roku and disney app. If the sound problem is still there, then you have to reset the Roku device itself.
So, these are the ways to fix sound not working issues in multiple platforms. Now, let's go through some of the frequently asked questions on this topic and clear any confusions you may have.
Frequently Asked Questions
Can I use Disney Plus using a projector?
The answer is an absolute Yes.
You can enjoy Disney Plus via a projector in multiple ways such as Chromecast, HDMI, screen mirroring, Wi-Fi, and more. The simple and the easiest way to use Disney Plus via projector is by using HDMI which takes little to no effort from you.
This is just my opinion. You can try any other way to stream the content as per your wish. Not only Disney Plus, but you can also stream similar types of service on a projector such as NetFlix, Hulu, Prime Video, etc.
What audio settings format does Disney Plus use?
The disney app audio settings format supported by Disney Plus is 5.1 surround sound and Dolby Atmos.
Why is the sound weird on Disney plus?
Here are the possible reasons why the sound is weird on Disney Plus (And how can you fix them)
* Your internet connection might be weak- Restart your router If you have your internet is having network issues.
* Background apps might be causing some issues- Shut down your device completely, wait for a couple of minutes, and restart the device.
* Your device's firmware might be outdated- Simply update the device's version and stay up to date.
*Disney plus app may have some unnecessary data- Try clearing the cache of the Disney Plus app and restart your device.
If one of these methods fix the weird sound issue on Disney Plus app, then uninstall the app from your phone and reinstall it to check whether your problems solve.
How To Find Dolby Atmos Supported Contents on Disney Plus?
To find movies or TV shows which supports Dolby Atmos, all you have to do is check whether a small logo of Dolby Atmos appears in the title of the video.
If the logo appears, then it means it supports the Dolby Atmos, or else it won't. In a very rare case, Dolby Atmos may not support even after displaying the logo due to some technical errors. Keep this in mind.
How to fix Disney Plus keeps freezing while playing any videos?
There are various ways to fix the s freezing problem in Disney Plus however, I'm going to share only practical and easy ways to do that with disney app.
And they are,
* Test your internet connection.
* Close the Disney Plus app, wait for a few seconds, and then launch the disney plus app again.
* Lookout for the updates of the Disney Plus app when it is freezing.
Conclusion:
No one would be happy If they aren't able to enjoy the favorite content in Disney Plus due to sound issues. If you are going through this kind of situation, there is no need to worry at all.
If you follow any of the above-mentioned methods, then most likely you can get rid of the sound issue in Disney Plus. If this post was helpful to you in any way, do let me know about that in the comments below. Cheers!