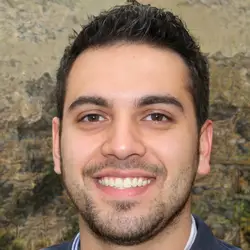 Hey there, my name is Christoffer and I am the founder of Gaming Simplified. I have been playing games for a long time. I remember my grandmother coming home to us with a computer she had purchased at work. I can't remember the specifications, but it was running Windows 95.
During this time, I was playing games such as Age of Empires and I loved (who didn't?) Diablo 2 when that came out. Playing these types of strategy games and MMOs is something I have always enjoyed and it's a surprise to no one that I got hooked into World of Warcraft and played that for 10+ years.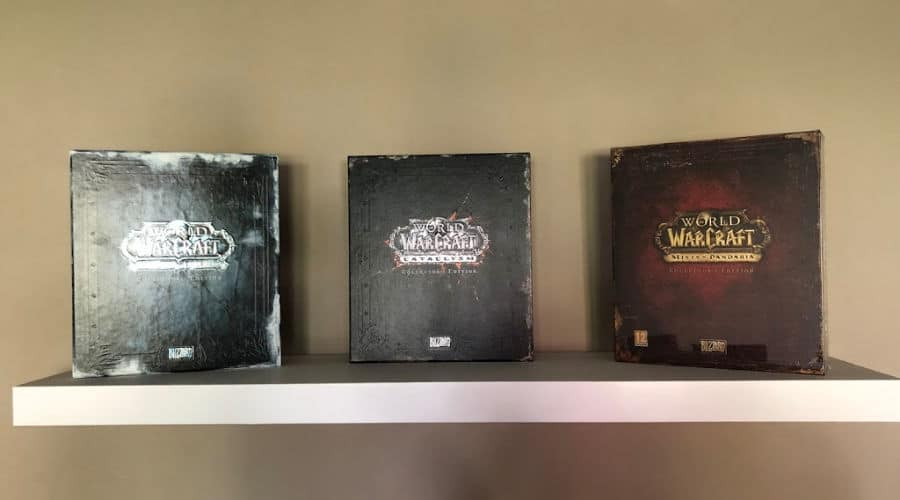 My collection of Collectors Edition from years spent with this game!
But to be able to play games, you need hardware. I've always been interested in computers, but the interest became bigger than the interest of playing game and instead of purchasing computer parts to play games, I played games in order to buy new computer parts.
But everyone is not like that and had to help a lot of friends with their hardware and what equipment they should buy. That is when I got the idea of a website, that would make things simpler. That would take the guesswork out of gaming gear for those who just want to play the latest games.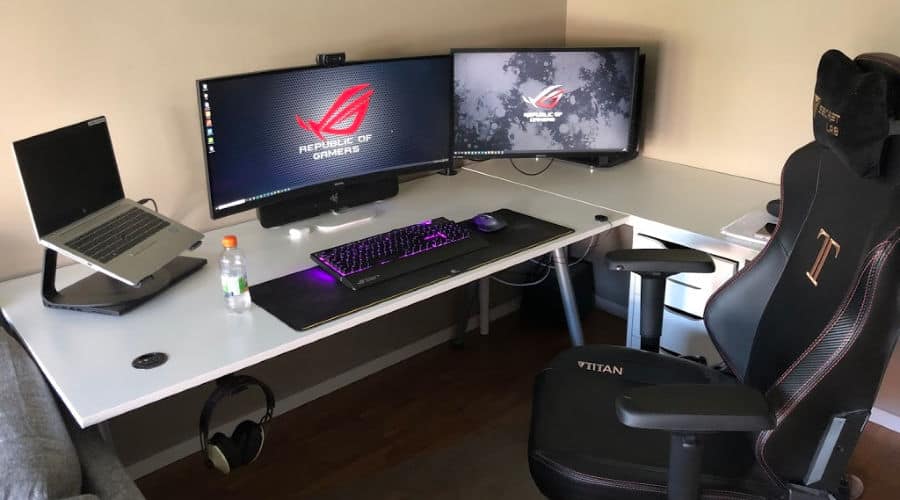 My current setup, a 35″ BenQ EX3501R and a 27″ Asus PB277Q which is hiding my desktop (and my working laptop on display).
But this website is not about me, it's about you. Well, if you can resonate with any of the following statements:
You want to buy new gear but not what is best suited for you
You want to know more about technology such as 4K and VR
You want to know more about gaming and learn more about games
You want to understand the technical terms that is in the computer industry
So why wait? Check out out guides here to find your new gaming gear.