It is very frustrating when your HP Chromebook Won't Turn on when you are planning to play your favorite games or watch a YouTube video.
If you are facing this exact issue, don't worry because I've got multiple ways to solve your issue and turn on your HP Chromebook as soon as possible.
So, How to Fix HP Chromebook Won't Turn on issue?
To fix HP Chromebook Won't Turn on issue:
Do a manual inspection of your Chromebook – Check for any physical or liquid damage
Plug in your Chromebook to charger and let it charge for 30-40 minutes
Reset your Chromebook if the above two methods fail.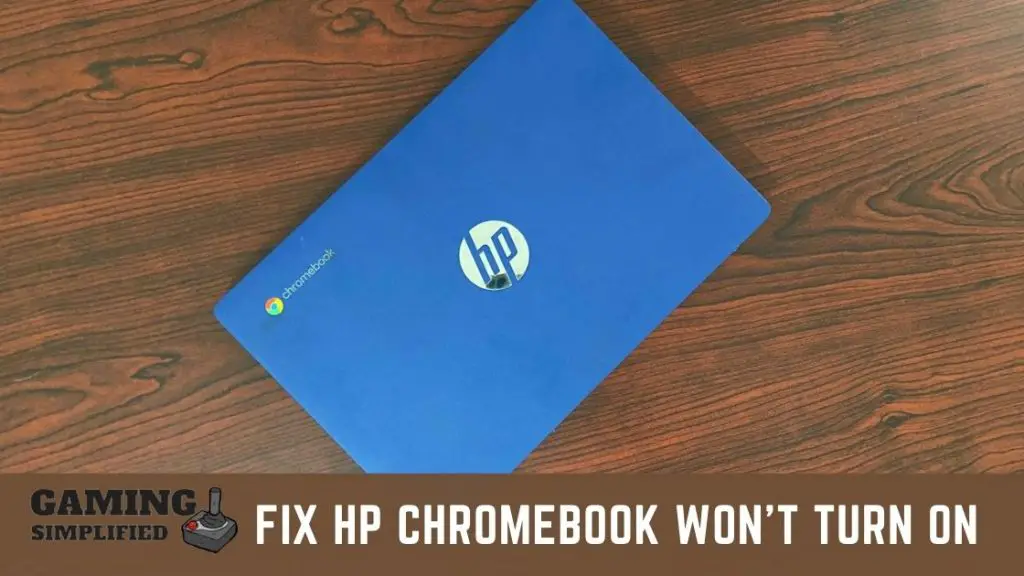 Here are detailed steps to do it.
Method 1: Inspect Your Chromebook For Damage
Inspect Physical as well as Liquid Damage on Chromebook:
I know this seems like basic stuff but starting with a simple inspection of your entire Chromebook will give you an idea about its condition and it'll save a lot of your valuable time.
First, you need to make there is no physical damage to the device. If there is a sign of any physical damage, then I'll suggest you take your Chromebook to your nearest repair shop to fix it ASAP. The sooner you do it, the better.
If you didn't find any physical damage, then you have to look for any liquid damage.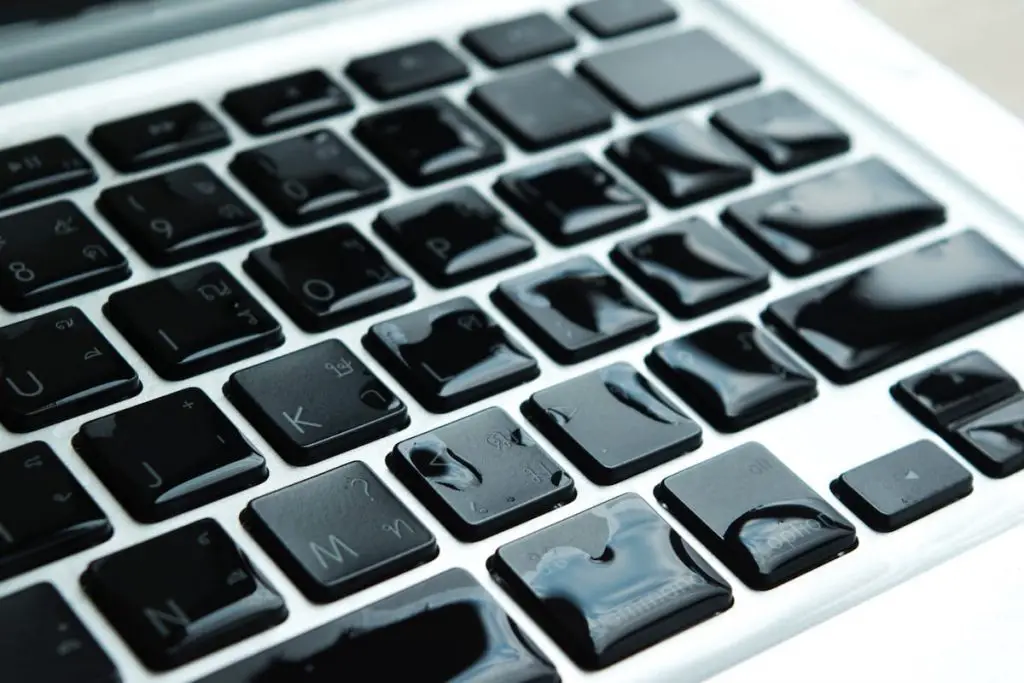 Yes, Your Chromebook may get damaged very quickly if any liquid finds a way to it because most of the Chromebooks (except a few) aren't waterproof and there is nothing you can do about it.
Thoroughly check your Chromebook about liquid damage. If there is no hint about a liquid, then there is nothing to worry about and you can move on to the next method.
Check Charging Connectivity on Chromebook:
One of the best and easiest ways to find the reason behind your HP Chromebook not turning on is to check its connectivity of charging. Make sure there are no issues with your Chromebook charger and it is charging properly.
Also, I would recommend you to check the other side of the charging i.e Your Power Slot. If both ends of the power supply remain good, then the problem lies somewhere else.
You must keep in mind that you have followed this step only If there is no liquid damage to your Chromebook because water and electricity don't go well together. I hope you get what I mean here.
Method 2: Charge Your Chromebook
When you watch a movie or play games on your Chromebook without taking a look at its charging, the battery of your HP Chromebook gets drained completely, it takes some extra time to turn on.
You have to recharge the battery of your Chromebook at least 20-30 minutes before it gives you any kind of indication about turning it on.
Sometimes people (like you and me) don't have the patience of 20-30 minutes while charging their Chromebook and they try to turn it on again and again because they want to play their favorite game on their Chromebook.
Well, here's another related article suggestion for you before I get into the 3rd method – right ways to install iTunes on Chromebook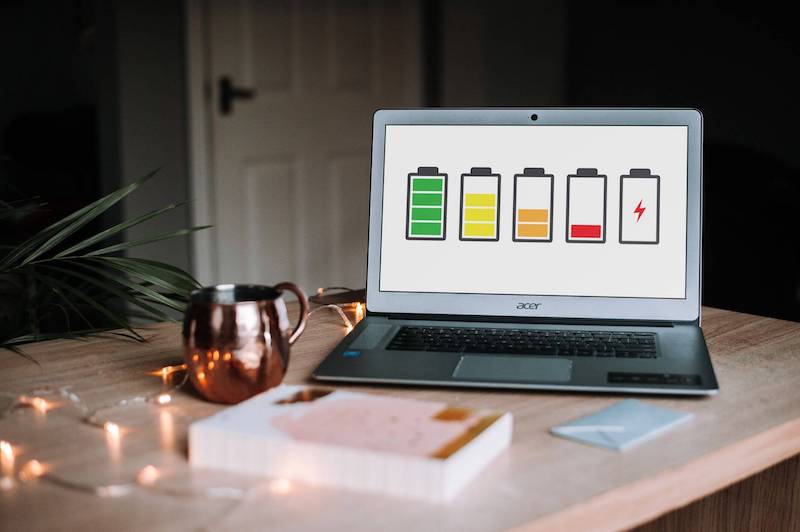 Don't be like one of them and wait for some time while charging your HP Chromebook.
If the Chromebook doesn't turn on even after charging for a period of 1 hour or so, try to charge it from another power socket in your home. If you get no response even after doing that, try to borrow your friend's Chromebook charger for testing purpose, process is similar to how to connect airpods without charging case!
If the Chromebook charges with another charger, then you know what to do. If not, you'll have to take your HP Chromebook to a repair shop at the earliest.
Method 3: Embedded Controller Reset – Hard Reset your Chromebook
To perform an Embedded Controller (EC) reset, all you have to do is, hold the power and refresh buttons together for about 10 seconds and after that, the system will ask you to "turn off the verification".
Accept it and hit the appropriate button which your system instructs you to do and that's it, you're done now.
After doing the reset, you'll find your HP Chromebook in a brand new condition and everything you had earlier in your system will be gone and that's the main reason I have recommended this method at the very last because recovering the old data isn't very easy.
If you have no confidential or important files in your Chromebook, then you've nothing to worry about at all and you can give this method a try without any hesitation.
Even after doing all these things, if your HP Chromebook doesn't turn on, then you have no other option than to bring your Chromebook to an official HP store and let their staff help you turn on your HP Chromebook.
Now I'll add some Faqs on HP Chromebook won't turn on. But before that, I would like to share another problematic content on – Samsung tv is not turning on.
Frequently Asked Questions (FAQs)
1. How do you force yourself to start a Chromebook?
Just follow the third method i.e. Embedded Controller (EC) reset and you'll be good to go.
2. How do perform a Hard Reboot on HP Chromebook?
To perform a hard reboot on your Chromebook, you have to:
Turn off the HP Chromebook.
Remove all the USB cables and any other device connected to Chromebook.
Remove the power adapter as well as the battery of the Chromebook.
Next, you've to press and hold the power button for about 10 seconds before releasing it.
Now, connect the power adapter to the Chromebook without a battery.
Power on the device and you are done.
If the process was successful, turn off the Chromebook, put the battery back in it, and turn it on again.
3. How long does a Chromebook last?
Google assures you that, you'll get at least 5 years of software updates and it is safe to assume that it'll last easily during this period. If you are properly maintaining your Chromebook and have no issues related to hardware, it'll last for a few more years for sure.
4. Can you take the battery out of a Chromebook?
Absolutely, Yes. You can easily remove the battery in many Chromebooks However, there might be exceptions in a few cases.
5. Does Chromebook work without Internet?
You can use a few applications offline in Chromebook However, you need an internet connection to perform most of the tasks in that. Without the Internet, you can use a limited number of apps in Chromebooks that too with few restrictions. Also, without Internet, you won't be able to make calls via Textnow – but can you track a textnow number?
Final Words:
Just like you, I also get irritated when my Chromebook doesn't turn on while I'm planning to do any pending office work, play my favorite game or even watch my favorite Netflix show Money Heist because no one likes to get interrupted in the middle of something, Right? Which also happens with Android google play services keeps stopping error!
By following any of these three methods, you may have got the answer to why my HP Chromebook Won't Turn On and I'm sure this post would have been helpful for you to solve your problem. Let me know in the comments section below which one of these methods solved your problem. Thank you.
Before you go, check out our guide on what to do if you lost usb receiver for wireless mouse!