You just tried to turn on your computer but you faced Computer Turns On But No Signal to Monitor issue, right?
Well, don't worry. Here is a step-by-step guide to help you fix your blank screen issue.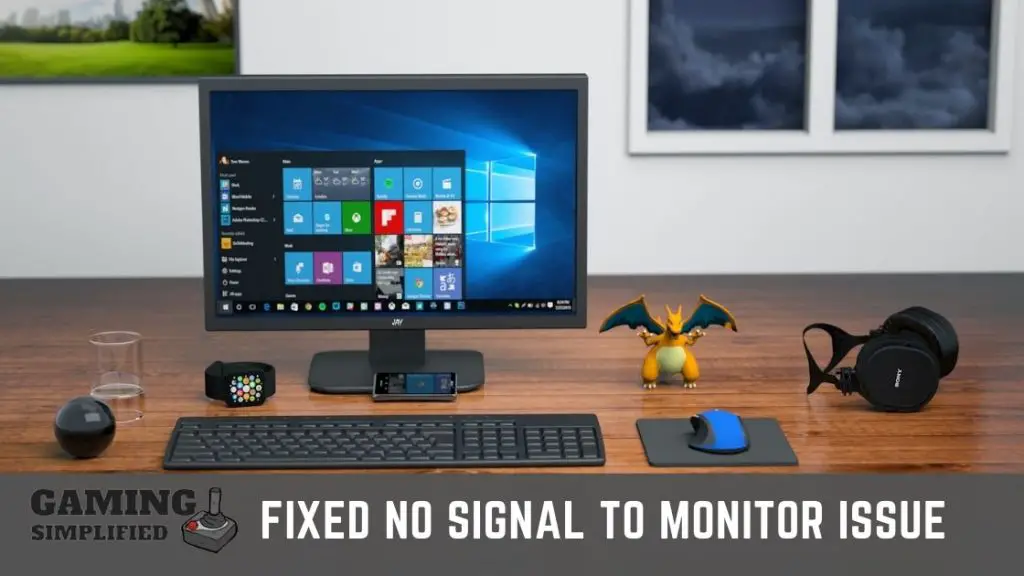 So, How to fix Computer Turns On But No Signal to Monitor?
To solve Computer Turns On But No Signal to Monitor issue, first disconnect the power supply to both the computer and monitor. Take out the display cable from the monitor and reconnect the cable firmly.
Make sure that there is no dust or there in the video cable slots.
This solution solves the signal problem most of the time and it should be for you as well.
However, there could be other signal issues like damaged HDMI cables which we will highlight in the next point.
How to fix a damaged HDMI display cable?
Check the HDMI cable for any cuts or damages. Inspect the pins in the connector slots as they could be bent. If they are, then try to straighten them out with a tweezer or any other suitable tool. 
If the monitor connector is damaged, then you can fix a new connector if you know how to do it.
You can also connect your existing monitor HDMI cable to another one and see if it works or not.
If it doesn't, then for sure the wire has gone bad. Damaged HDMI wires can cause serious signal damage to your computer systems and the best thing to do is to get a brand new one. If you have a curved monitor with 2 hdmi ports, try plugging the video cable in either ports!
At times there could be a problem with the plug point too which could lead to this monitor problem.
If you feel that the plug point has no issue with it then we would suggest may need to replace to a different monitor with your existing one as this could be a monitor-related issue too such as monitor flickering on and off!
If your monitor is still not receiving a signal even after your computer is turned on then you might have to open your computer case and remove and reinstall your video card which at times gets overheated, due to which these issues signal arise.
How to remove a video card from your computer?
A loose or damaged video can cause numerous issues and here is how you can remove a video/ graphics card from your computer.
Turn off the computer and unplug all the connections from any power cable/power cord source
Open the computer by removing the side panel from the computer case
Once the computer is opened locate the graphics card that is located on the bottom of the computer towards the left-hand side
The card is secured with a screw that should be opened before removing the graphics card. During the process, ensure that you do not pull out the card at once but use both hands and pull it out gently
If you have a new card then insert the same into the computer or reinsert the old card into the computer again
Now secure the card back by tightening the screw and restart your computer to see if the signal problem is now fixed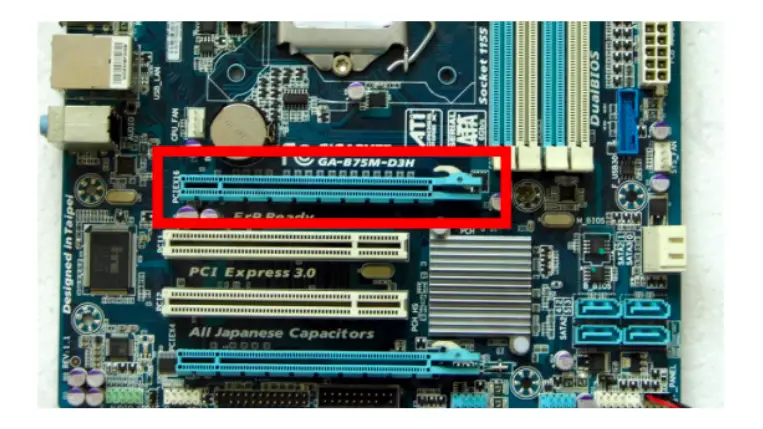 If the problem still exists then change your card and insert a new graphics card.
Many times the solutions to such monitor problems might be really simple and basic for example maybe your monitor is not showing any signal because the input source is not correct.
How to change input on Monitor?
To change the input on Monitor:
Locate and press the Menu button/ power button on your monitor
Here you must find the option for Input Source or Source
You can navigate up and down using the – or + buttons
When you do locate the right option, click on it to open the Source menu options
Now you will see options for HDMI, VGA, Display Port signal, Component, etc
Select the port the monitor is connected through
Save this option and see if the monitor works or not
If required, restart the system to let the changes take effect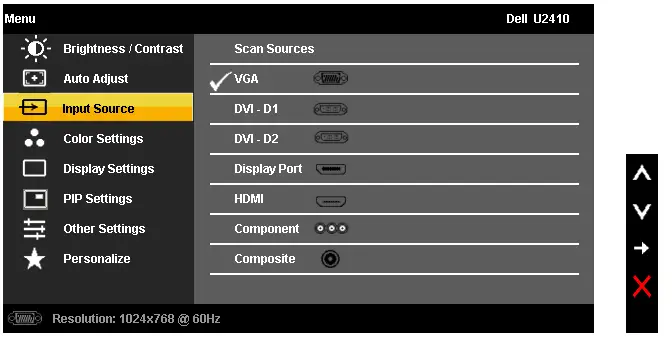 When the problem arises of the monitor not getting detected even though the pc is on, make sure you check your monitor's input source and see that it is connected correctly to fix monitor no signal issue.
If the monitor input source is not connected properly then you will have to unplug it and switch to the right input source signal.
If this too doesn't work, then there could be a problem with the monitor Display Drivers.
You can follow the next process to fix it.
How to update Display Adaptor driver in Windows 10?
To update the display drivers in Windows 10, follow the below steps
Launch the Device Manager
Scroll down to the Display Adapters menu
Expand it. You might see multiple drivers
Right-click on one and then select Update Driver Software
Once that is done, execute the update for all the display adapters mentioned in the list
Once the installations are complete, restart your pc, connect it to your monitor and see if it works or not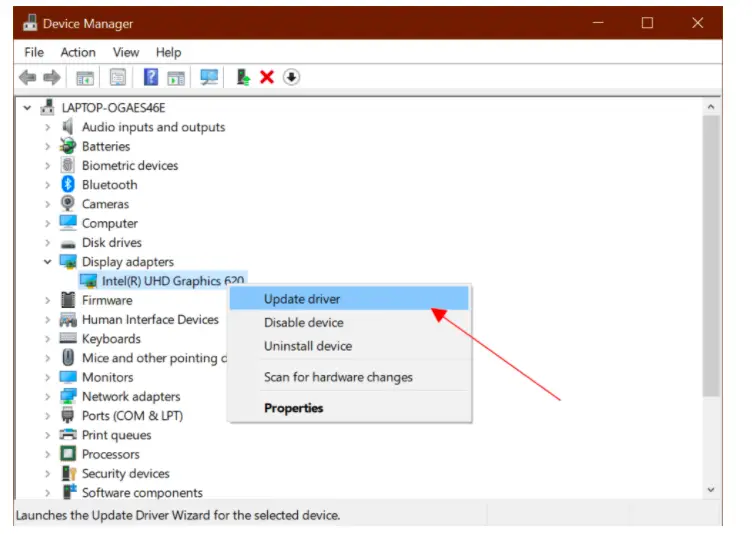 To complete this process, you will need to have a different monitor display connected to your pc.
Otherwise, you won't be able to launch the updates.
If you don't have access to another monitor, then you will probably have to factory reset your monitor hardware and maybe even your graphics card.
How to Reset Monitor Settings?
To reset monitor settings and fix monitor no signal error issue:
Click on the Menu button on the monitor
You can scroll up and down with the – and + buttons
The reset option could be in menus like System, Setting, Other Display Settings, etc
Once you locate it, reset the monitor. You can restart it and see if it works
This process is used to get the monitor back to its factory display settings via safe mode and if you had made any custom changes with graphics card, then you will need to repeat the process.
You can also try this process at the beginning of the troubleshooting process as it is independent of the system like you can use it if your hp chromebook not turning on issue appears!
By the way, here is how to use laptop as monitor – check these easy steps!
Conclusion
By now you would have tried some or most of the solutions mentioned here to get your monitor working with your graphics card.
There are many reasons why the monitor is not displaying any signal and most of them can be solved with the singal error solutions above.
However, if you still can't get your monitor to work then the best bet would be to check if it has a warranty.
Take it to an authorized service center and get it repaired. Hopefully, it isn't a display problem as those can get really expensive to repair!
Also, before you go- here is our tutorial on how to connect samsung tv to wifi.
You should also know what to do if you lost the usb for wireless mouse!