Are you looking to overclock your monitor to improve gaming experience?
Don't worry. Here is how you can get started!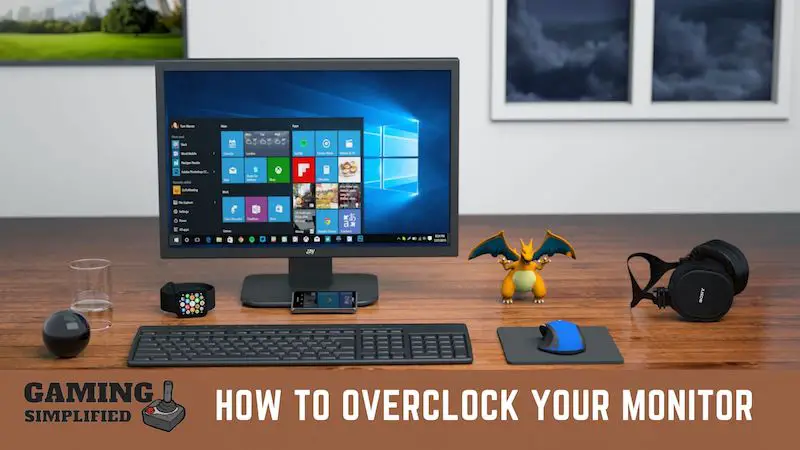 So, How to Overclock Monitor Refresh Rate?
To overclock your monitor refresh rate, you have to change its refresh rate settings through Display Settings. You can use a Custom Resolution Utility to change it. Overclocking is directly related to your monitor and the graphics processors (GPU) that you use.
The most common ones are
But before we delve into the customized solution for each of these GPUs, here is a solution that might work with any kind of hardware.
Overclock Monitor Refresh Rate – Using Custom Resolution Utility
This method to overclock your monitor is applicable mostly for the older generation monitors, not meant for computers with in-built Intel graphics cards, and might not be compatible with all monitors. But you can give it a shot.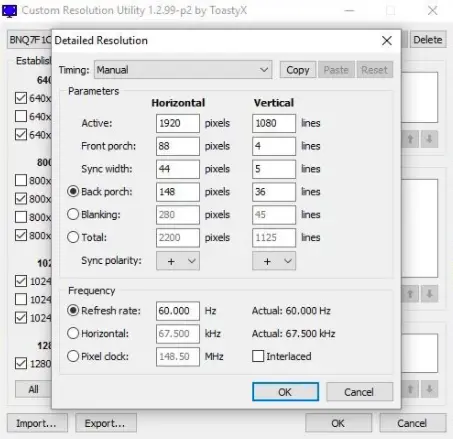 Download CRU utility and install it on your computer
Once running, two options will appear in the window that opens – Standard Resolution and Detailed Resolution
Click on Detailed Resolutions and under that select Add
Now click on the Timing option and modify that to LCD standard
You can change the refresh rate to a number that you want to put in
Click on OK and restart your computer
Along with this step, you also need to modify the Windows screen refresh rate. To do this
On your desktop, right-click and click on Display Settings
Select Advanced Display Settings
You will see an option for Display Adaptor Properties. Click on it
Under the Monitor tab, enter the screen refresh rate you want and click OK
Overclock Your Monitor Refresh Rate on an NVIDIA system
NVIDIA users can overclock their monitors using the NVIDIA control panel that has the screen refresh rate. Here is how you can make the changes.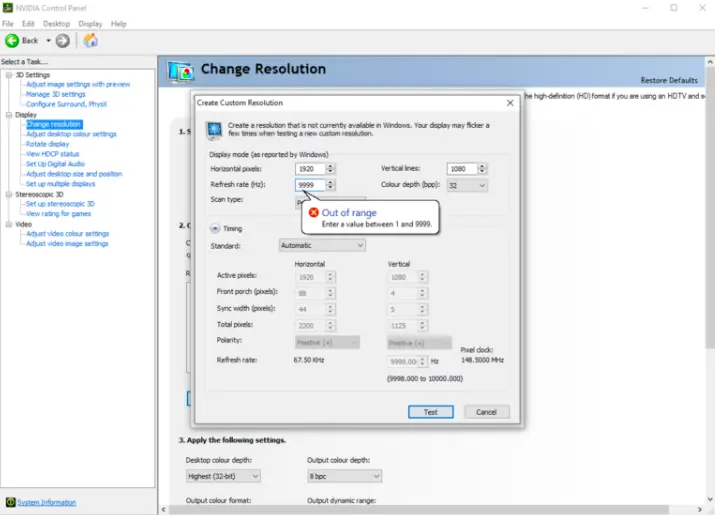 Open the NVIDIA Control Panel and look for the Display drop-down on the left-hand side
Expand the Display section and you will see an option for Change Resolution
Click on it and click on Create Custom Resolution
A new window opens up where you need to enter the refresh rate
Enter the details and then click on Test to see if everything works fine
Once it does, restart your system
Along with the refresh rate, you can also change the screen contrast to keep your eyes free from strain – here is our guide!
Overclock Monitor Refresh Rate on an AMD system
For computers that have an AMD graphics card, follow the below process
Access the AMD Radeon Settings
Click on Display Settings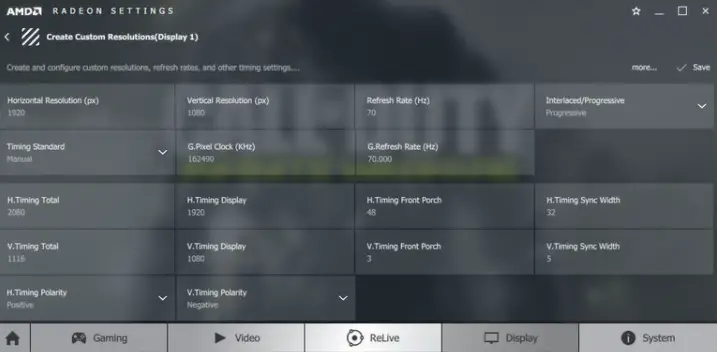 You will see an option for Custom Settings
Click on it and then click on Create
Make the necessary changes and save
Once you restart your computer, you will have a high refresh rate
Overclock Monitor Refresh Rate on an Intel system
Intel also provides a control panel that you can access through the Start menu. Through the Intel control panel, you can make changes to the refresh rate and overclock your monitor screen.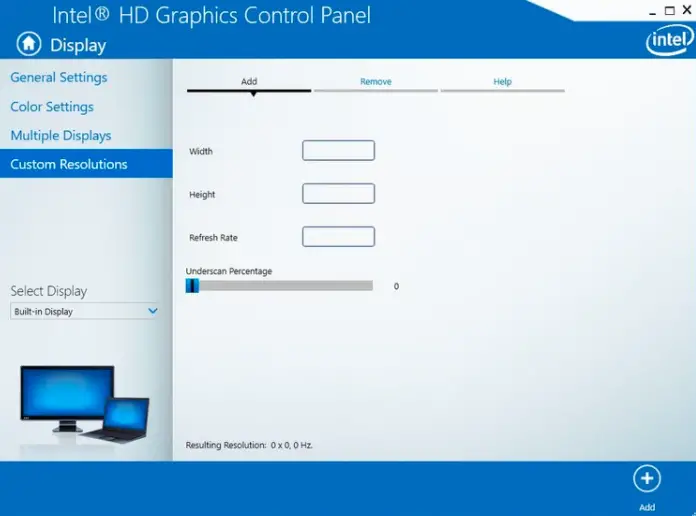 Here is how you can Overclock a Monitor Refresh Rate in an Intel HD Graphics Control Panel:
Launch the Intel HD graphics control panel. This can be done from the Start menu
In the window, you will see the option for Display. Click on it
Now select Custom Resolutions
Now you need to enter the refresh rate you need and then click on Add
Click on OK and then restart your system
What does Overclocking mean?
Overclocking is a technical term to describe the performance enhancement of a computer display. It sounds very technical but in simpler words, it means to increase the display's refresh rate.
The screen refresh rate is measure in Hz and is the number of times per second that a new image is presented on the monitor. The higher the rate, the better your video quality. Monitors with high refresh rates are useful for gamers, video editors, content creators, imaging professionals, graphics designers, etc.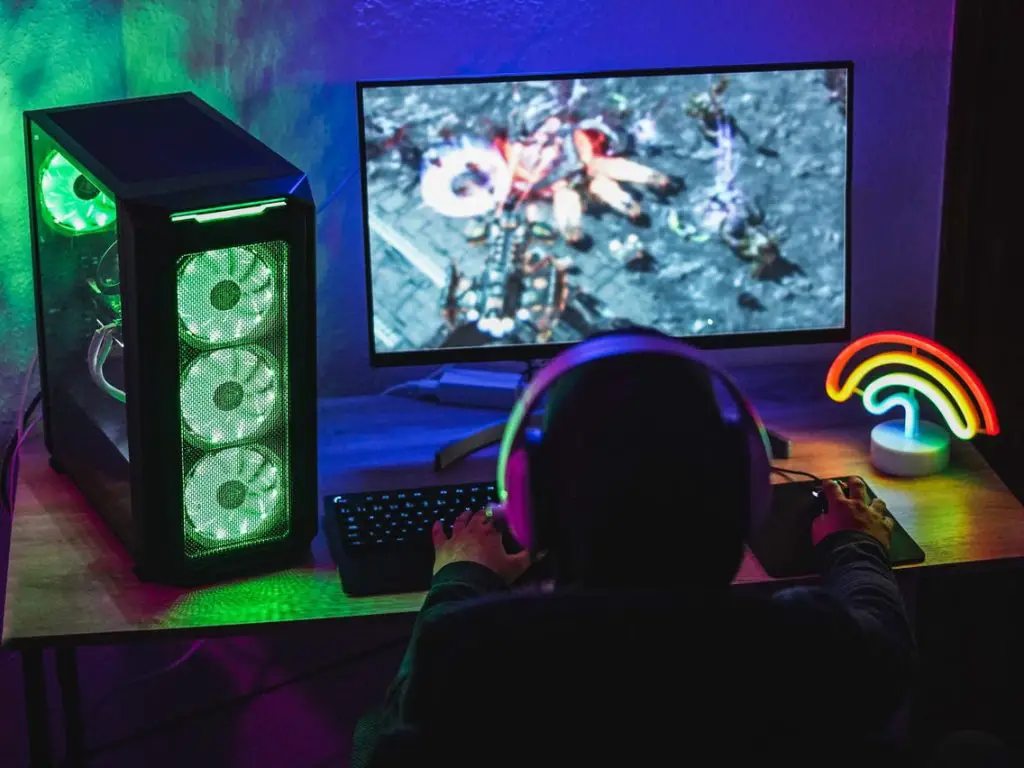 Usually, display manufacturers will provide you with multiple screen options for refresh rates and the best one is usually selected. If you do not see more options, then it is advisable not to increase 3rd party tools to modify system settings.
How to check if the Overclocking was successful?
Now that you are done with changing the refresh rate of your monitor, how do you check that it is actually done? Some several online tools/websites will tell you the refresh rate of your system.
Visit any of these sites to get the refresh rate data and to confirm if your process was successful or not.
Why do you need to Overclock a monitor? What are the benefits?
In simple words, overclocking a monitor is usually done to extract a higher level of performance.
For example, if you are a gamer then you would want to overclock your monitor to provide a better gaming experience.
Heavier games often come with detailed graphics and need higher refresh to show you crisper game visuals. In such cases, overclocking your monitor is needed.
The main benefit of overclocking a monitor is to produce sharper and clearer visuals. Imagine watching a movie and seeing blurry action scenes. However this my work the same way if you want to use your Laptop as a Monitor.
If the refresh rate is increased then the blurry images can be converted into cleaner and sharper visuals.
By increasing the refresh rate, your display can produce multiple frames at any given point in time. This can be done even with curved monitors, but the main issue here- is a curved monitor better for gaming or not?
Are there any risks associated with Overclocking?
If you play around with your system settings, then there can be consequences. Even with overclocking your monitor, there are certain risks involved.
It is best to check if your device has a warranty or not. If something goes wrong, you might be able to save some money on the support.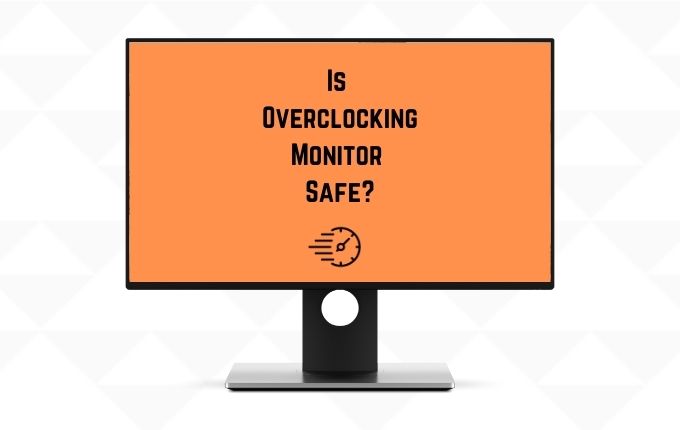 This is not a definite issue but in some monitors overclocking results in damaged parts. Every OEM sets a default monitor's refresh rate that is best for the hardware and software they bundle into the product.
But if you change this, then there could be issues with the graphics card, the monitor, the motherboard, etc.
It is also said that overclocking your monitor results in a shortened lifespan.
While this was true for the older generation CRT monitors, it might not be the case for the latest displays that have better technology.
In any case, it is always better to research thoroughly and you could also talk to a few IT experts before you overclock your monitor.
Conclusion
Overclocking is said to result in increased performance of the display and is a common practice followed by avid games, graphics designers, and video editors the world over.
Everyone can do this depending on the hardware they are using!
By now, you must be well-versed with the term Overclocking and how you can increase the refresh rate in your monitor.
Such performance enhancements are necessary when you don't want to upgrade the existing IT infrastructure, which can be a costly affair.
With a change of few settings, you can easily derive better performance from your computer monitors.
However, you do that at your own risk as sometimes these things can take a turn for the worse. Follow all instructions carefully in this article and you should be able to safely overclock your monitor.
However, if you are not able to do it or face issues, it is best to approach a professional for help. Before you go, check out these best dns servers for ps4 and also check can you hook up an xbox to a laptop!