If you are unable to turn on your Vizio TV, then there is no need to be worried.
There could be various reasons behind this issue and today, I'm going to share some easy fixes you can follow to turn it on so that you can enjoy watching your favorite movie on that.
So, How To Fix If your Vizio TV Won't Turn On?
In order to fix Vizio TV Won't Turn On issue: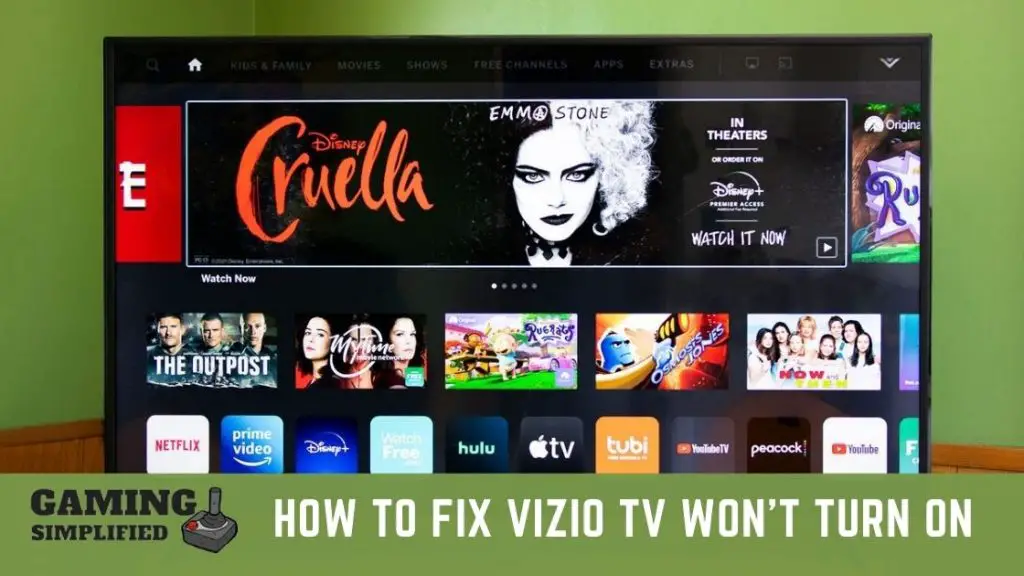 Let's talk about each of these methods so that you can better idea and follow them easily.
Let's get started.
Method 1: Turning on your Vizio TV with a power board
Steps to do:
Remove all the power cords which are connected to the TV.
Look for the nearest power source to plug the TV.
Turn on the TV by plugging the power cord in a different source.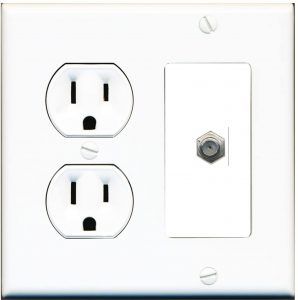 This is one of the quickest ways to know whether you have a problem with your TV or the power source you are using right now.
If you are able to turn on your Vizio TV with a different power outlet, then you may have to fix that specific power outlet/ power board to avoid this kind of issue in the future.
In case, If the Vizio TV is still not turning on when you plug with a different outlet/board, then you may have to look for other ways to fix the issue.
As this method is related to the power outlet, you can also try to do this,
Turn off your TV completely.
Unplug the power cord of TV from the power outlet.
Wait for at least a couple of minutes.
Now, power on the TV with remote again as usual.
You have to do this process on the same power button source you are using now before moving with a different outlet.
By doing this, you can get rid of any power supply problems in your Vizio TV device. It might not be the most effective way to fix the issue, still, it is worth giving a try as it won't take much of your time and works generally if your samsung tv won't turn on.
Let's move on to the next one.
Method 2: Check your TV's warranty
If you have purchased your Vizio TV in recent times and you are having a major issue like not turning it on, then the first thing you should do is, check the warranty of your product.
If you have got a defective piece in the warranty period, then you can either get the replacement or claim the full refund from them. You are on the safe side If the warranty is still active.
The screen warranty period differs a lot depending upon the country, model, purpose (such as commercial or non-commercial), and more.
You can check the warranty of your Vizio TV in your purchase receipt or contact the vizio customer support team to know the device details.
Method 3: Factory reset Vizio TV
Factory reset is a great way to solve TV not turning on issue. Whether your Vizio or TCL TV doesn't turn on, you can follow this method.
There are two ways you can factory reset your Vizio TV and I'm going to talk about both of them now.
How to Factory Reset Vizio TV without a remote:
Turn on the Vizio TV as usual.
Press and hold the volume down button and input button together for at least 5-10 seconds.
Next, you've to press and hold the input button alone for 10 seconds and this will complete the process.
If you have any issues with the remote control of your TV, you can surely follow this method as it works like a charm. The first thing you have to do If you want to follow this method is, find the buttons which could be located right/left-hand side or at the bottom. It depends on the model you have.
After that, follow what I've mentioned above and you'll find your Vizio TV in a brand new condition. All the settings will be gone and you've to start from scratch with power button.
How to Factory Reset Vizio TV with a remote:
Tap on "Menu" on your TV remote.
Next, find "System" and open it.
Locate "Reset & Admin" and click on that.
And finally, select "Reset to Factory Settings" in the next step and confirm the action.
If you want to reset tv to factory defaults comfortably by sitting on your sofa, then Remote is your best companion in this situation. Just follow the above steps and you are done.
If you have any queries related to this process, you can watch the below video to clear your doubts.
Video Credits: YouTube.com/ WorldofTech
Method 4: Power Cycle Vizio TV
To Power Cycle your Vizio TV, you have to:
Turn off your TV completely.
Remove the TV power cable from the power board.
Next, press and hold the power button on your TV for about 10-15 seconds.
Plug back the TV into the power supply and turn on the power light via the power button.
Power Cycling is one of the coolest ways to fix any issue you may have in your smart TV such as tv won't turn. If you don't know what vizio power button cycling is exactly, then let me give you a brief introduction to it.
So, what is Power Cycle anyway?
Power cycling is a simple process of draining the leftover power from the TV. This process is mainly used to solve any internal issues your TV may have.
Not only Vizio, but you can also try this method with the TV of any other brand and it should work perfectly.
Here's a quick video by Vizio itself that helps you understand the process visually to solve tv won't turn.
Video by: YouTube.com/ Vizio
Method 5: Make sure your remote is working properly
To check whether the remote of vizio TV is working or not, you should;
Check if the remote indicator light in the top of your remote is blinking with your phone camera.
Make sure the remote batteries are new or functional.
Check if the remote has got defective by visiting any of your local service outlets.
When the TV isn't turning on, we often forget to check the status of the remote control and I would highly suggest you check it before doing any other thing.
The camera of your mobile could be of great help in this kind of situation If you want to know whether it is a working condition or not.
Try to remember when you replaced the batteries of the remote control. Did you replace remote a couple of weeks before or months?
If the batteries are new and functional, but still you aren't able to turn on the smart TV, you should take the remote of your TV to your nearest service center to check with them.
They'll tell you exactly whether it is working or has got defective.
Method 6: Inspect the Power Cord of the TV
Take a closer look at the power cord of your Vizio TV and see If it has got any:
Cracks.
Damaged Insulation.
Loose connections.
Missing power blades/power cord.
Overheating.
If you notice any of these things on the power cord of your smart TV, then that could be the reason why it is not turning on. It is time for you to replace the power cord as soon as possible and turn on your Vizio TV. Don't worry as power button cords come at a very cheap price at under $10.
Method 7: Contact the Vizio support team
If you are still unable to turn on your Vizio TV even after following all the above methods, then you should contact the Vizio support team and get their advice on what steps you should take right now.
Final Words:
Not being able to turn on the Vizio TV might not be very common but that doesn't mean that there is no solution for this problem.
If you follow any of the above-mentioned methods carefully, then I'm pretty sure that you can easily solve the vizio tv won't turn issue and enjoy your favorite content on your TV.
I'm excited to know which method worked for you to get rid of this problem. Drop your thoughts by commenting below and I'll get back to your ASAP. Cheers!