TCL, despite being one of the top brands consumers have to face occasionally like not turning on, and a lot of people get confused in this situation.
If you are facing TCL TV Won't Turn On issue right now, I'm going to help you solve it in just under 5 minutes or less.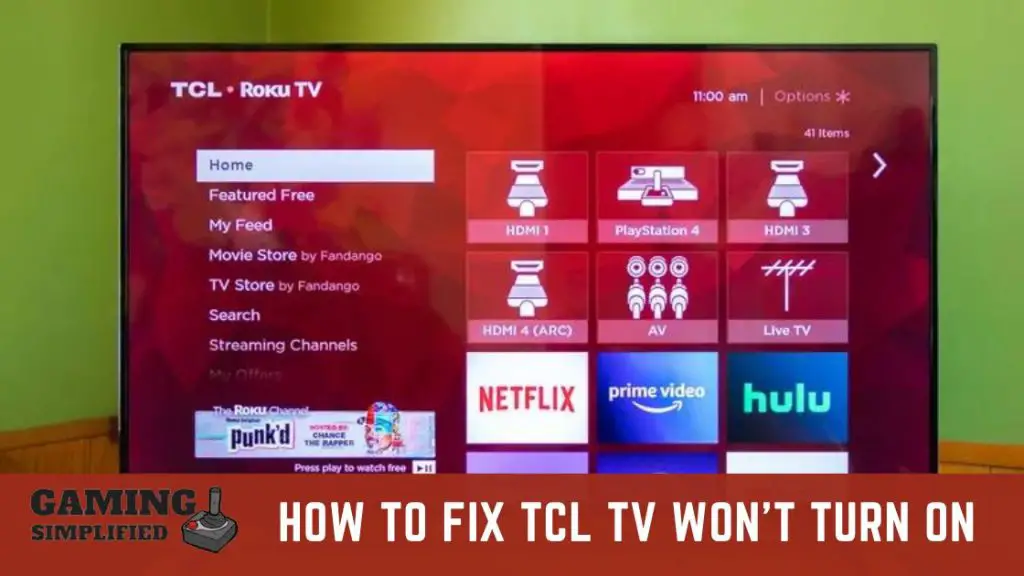 So, How do you fix TCL TV Won't Turn On issue?
To fix TCL TV Won't Turn On problem follow these fixes:
Do you still have any doubts or are confused about the process? Don't worry as we'll talk about everything in detail below and help you solve the issue as soon as possible.
Let's get started but before that I'm putting another article suggestion on – common problems of Hisense TV.
1. Check the TV Power Cord
If your TCL TV won't turn on, you need to make sure that the power cord of the TV is in working condition and not damaged in any way.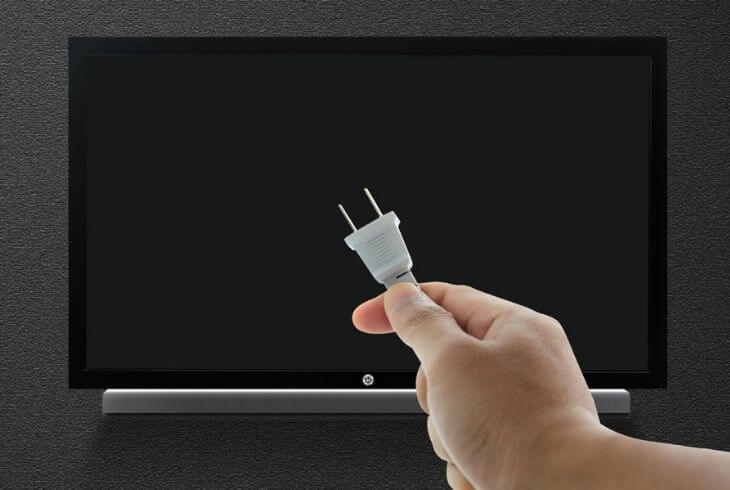 This is the first thing you have to take a look at when you are unable to turn on your TCL TV and ignoring this is going to cost a lot of your time and energy.
Unplug the power cord from the power source and check If there are any cracks, fraying, or stitches.
If you noticed at least one of these things, you must replace it power cord so that it doesn't damage any internal part of your TCL TV.
Don't worry as you can replace the power cord of your TCL TV for as cheap as $10 from Amazon.
2. Power Cycle TCL TV
To Power Cycle your TCL TV, you have to:
Turn off the TV properly.
Wait for 1 minute.
Unplug the cable from the wall outlet.
Press and hold the power button for at least 10-15 seconds.
Release the power button.
Plug the TV cable into the power source.
Turn on the TV again.
If aren't aware of what a Power Cycle does to your TV, let me tell you about that in brief.
"Power Cycle is an action that drains the residual power from the electronic devices like TV, Computer, the Network device and more"
If your TV has gone through some glitch, it might not turn on, and simply power cycling it will solve the issue in no time and you can turn on the TV as usual and start watching anything you want.
Not only TCL TV, but you can also follow the same steps to power cycle the TV of any brand like Samsung, Vizio, and Hisense.
Performing a power cycle is like a soft reset and there is nothing to worry about losing any settings or data of your TV.
3. Clean Dust From TV
If your TCL TV isn't turning on, you need to clean the TV to get rid of any dust, dirt, or any other thing that might be blocking the internal part of the TV to turn it on.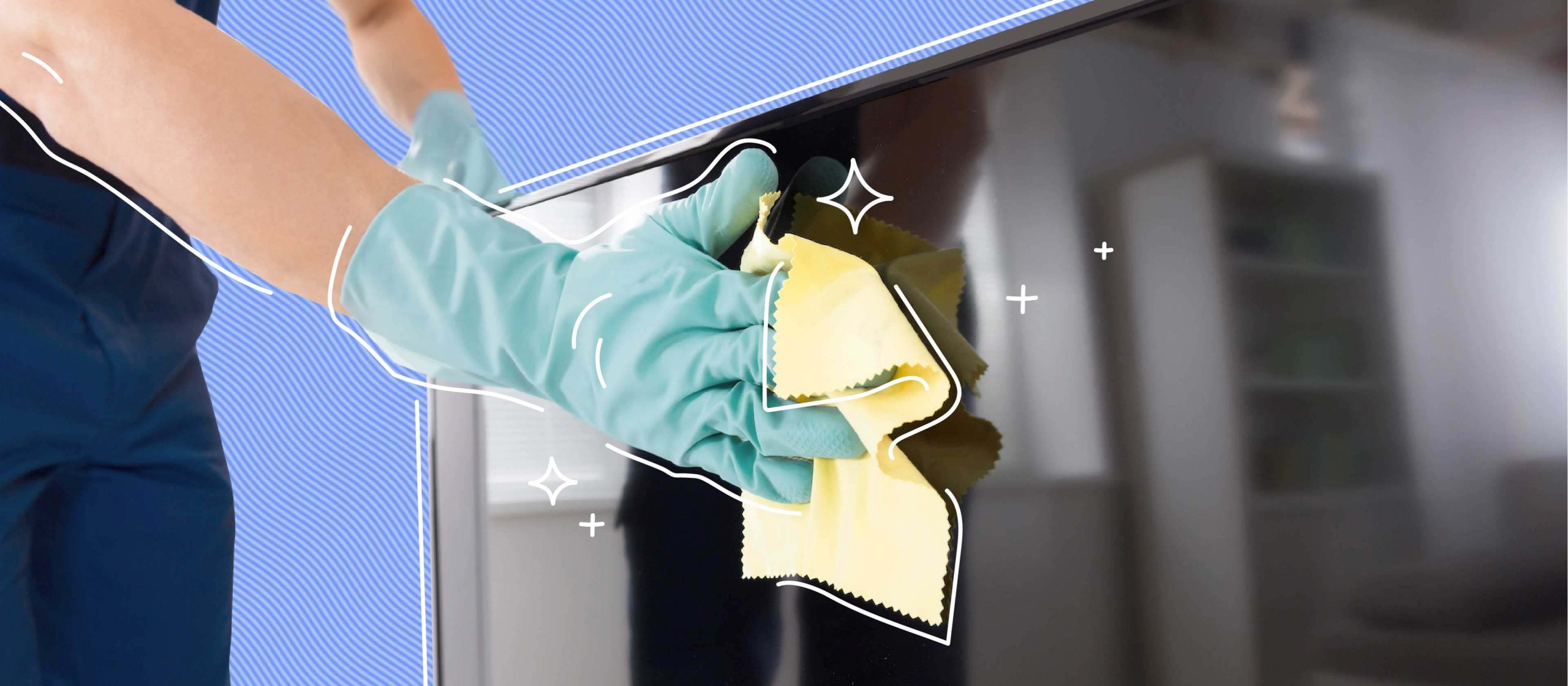 When was the last time you clean your TCL TV?
A week before? or even before that?
A lot of experts recommend cleaning your TV in one or two weeks to keep it clean and avoid any type of internal as well as external issues.
In this case, your TCL TV may not be turning on because of not keeping it clean, and simply cleaning will solve your issue.
Take a soft cloth and clean each and every part of the TV carefully without much pressure or else you will get into a new set of troubles.
If you have no idea how to clean your TV, I suggest you watch this video that might be helpful for you.
4. Update firmware of TCL TV:
To update the firmware of your TCL TV, you have to:
Open the "Settings" app on your TV.

Scroll down and tap on "System".


Select "Software Update" on the next page.


Opt for "by Network".


Finally, download and install the update by following the instructions you get on the screen.
If your TCL TV does turn on but it turns off automatically, then updating the firmware of your TV will most probably fix the issue.
As you may already know, top brands like to offer updates to their devices to fix any bugs or add new features to improve the user experience for their customers.
Your TCL TV might be having some software bugs and you can easily get rid of that by simply updating the firmware.
Just follow the above steps and you are done.
You can opt for the "By USB" method as well to download and install the update on your TCL TV but it'll make the process slightly complicated and that's why I didn't recommend that way.
If the system is already updated on your TCL, don't worry because there are a few other ways to solve your issue.
5. Check for TV hardware damage
If your TCL TV is unable to turn on, you need to inspect it carefully for any hardware damage and get it repaired by any authorized service center.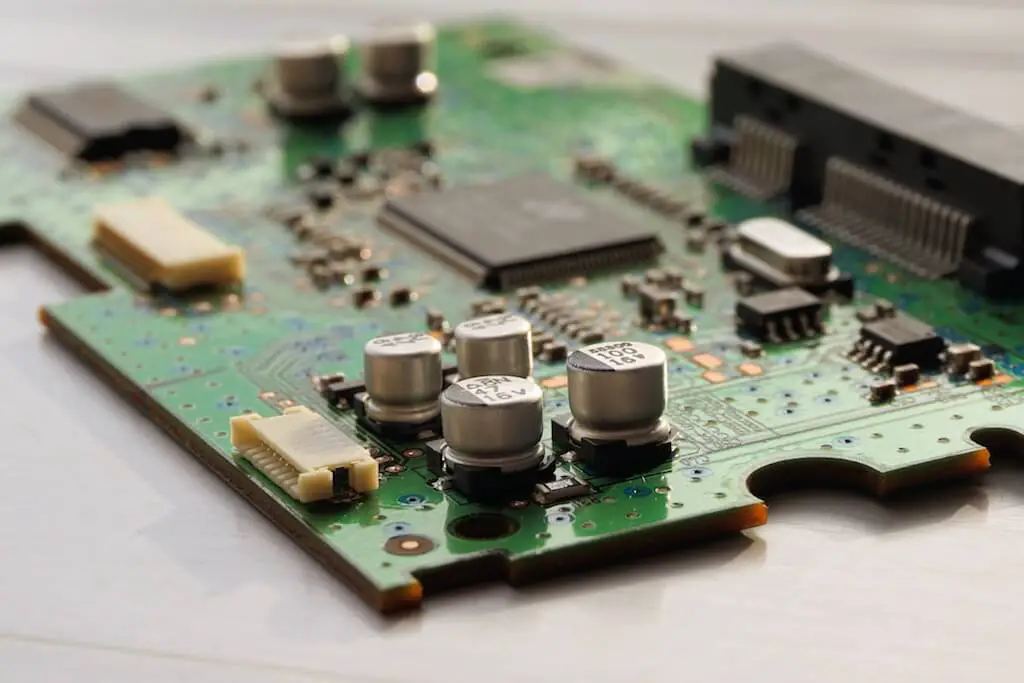 If you couldn't figure out the reason behind your TCL TV not turning on, then you have to inspect the TV closely and check If you are able to notice some sort of damage in any part of the TV.
If the damage is clearly visible, I suggest you visit any authorized service center of TCL and get it repaired from them.
Bonus Tip for you:
6. Factory Reset TCL TV
To factory reset your TCL TV, you have to:
Open the settings of the TV.
Tap on "System" from the options.


Scroll down and click on "Reset Shop".


Enter the password.


Tap on "Ok" to confirm the action.


If your TCL TV is able to turn on but has any sort of issues like sound not working, an app not operating as usual, or any other thing, then Resetting the TV is the best option for you.
Resetting the TV will delete all the data and settings and you'll find the TV in a brand new condition just like you have bought it a couple of days ago. You should proceed with this method only If you are okay with these things.
Note: Do not turn off the TV while the reset process is going.
How to Fix TCL TV keeps restarting
If your TCL TV keeps restarting, you should update the firmware of the TV, firmly plugged the HDMI cables or factory reset the TV.
Apart from TCL TV not turning on, a lot of users have complained that their TV keeps restarting and don't know why is it happening.
To fix this issue, all you have to do is, update the firmware by following the process I have talked about above. If that doesn't solve the issue, you need to confirm whether you have firmly plugged the HDMI or not.
If none of these seem to get rid of the issue you are facing right now, just factory the TV, and hopefully, you'll be able to use your TCL TV without facing any problems.
Here is a quick video for you to take some of the best actionable tips to fix the TCL TV keeps restarting issue.
So far we've talked about TCL TV. But you may face the same turning-on issue with Samsung TV and Vizio TV. For getting the solution to this check the linked article.
Final Words:
Similar to other TV brands, TCL has its own share of problems like not turning it on sometimes but it doesn't mean it is not possible to solve these problems.
If your TCL TV won't turn on, you can easily fix it by checking the power cord, cleaning the TV, updating the firmware of the TV, or checking for any hardware damage.
If this post was helpful for you to solve your problem, please leave your thoughts below in the comments section and I'll get back to you ASAP. Cheers!