If the volume in your Samsung Smart TV is stuck and you aren't able to increase or decrease it, then don't worry.
I've got an easy way to fix the issue and it won't take more than a couple of minutes to solve it.
So, How do I fix Samsung TV Volume Stuck issue?
With the "Reset Smart Hub" feature, you can easily fix the volume stuck issue in your Samsung  TV.
Just go to "Settings > Support > Self Diagnosis > Reset Smart Hub" and enter the default PIN i.e 0000 to complete the process.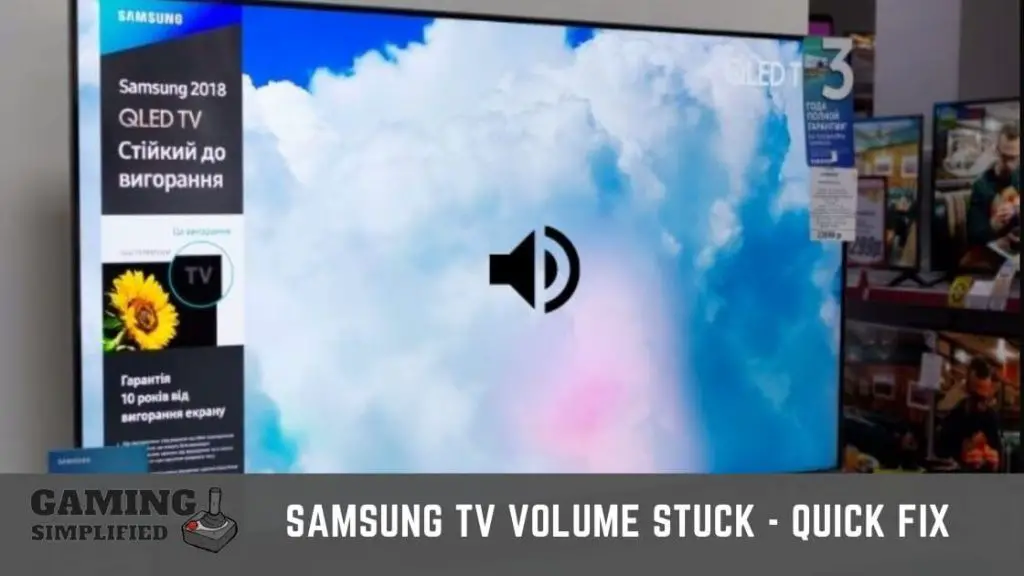 After completing this process the volume in your TV would work perfectly fine.
Let me answer a few related questions you may have in your mind right now.
Why is the volume stuck on my Samsung TV?
The major reason why the volume is stuck on your Samsung TV is you have downloaded too many apps that lead to low storage. Just remove any unnecessary apps and you'll get rid of the volume stuck issue in no time.
To remove any unnecessary apps in your Samsung Smart TV, open the home screen and then go to "Apps", select the specific app you want to uninstall, and then click on "Delete" to remove the app.
You should also clear the cached memory and close any background apps which you don't necessarily need in order to avoid this kind of an issue in the future and also improve the performance of your Samsung Smart TV.
To clear cached memory and close background apps in your Samsung TV, just head over to "Settings > Support > Self Diagnosis > TV Device Manager" and there you can find options to perform both of these things on the same page.
Here's a quick video by Samsung itself that explains this process.
Another thing that may be causing the volume stuck problem in your Samsung TV could be the software issue.
You may not have updated the firmware for some time now and there might be any bug in the old firmware that is causing the issue. You should update it ASAP If you want to avoid this issue in the future.
To update the firmware in your Samsung Smart TV, go to "Settings > Support > Software Update > Update Now".
If you haven't turned on the "Auto-update" option in the settings, then I would highly recommend you do that so that it could update automatically in case you forget to do that in time.
And one last thing you should do when you get this error is, check the batteries of the TV remote.
The batteries may have got drained completely If you are using it for a time and could be causing this problem. Just replace the batteries with the new ones If the above method couldn't solve the issue. Low batteries could also cause issues like samsung tv not turning on!
Why does the volume on my Samsung TV go up and down automatically?
The reason why the volume on your Samsung Smart TV is changing automatically is because of a new function by Samsung called "Sound Sensor". Deactivating this feature will surely solve this issue.
Samsung has released this feature "Sound Sensor" on many QLED TVs which was launched post-2019 and the intent of this feature is to detect the sound of the surroundings via Artificial Intelligence. You can read more Sound Sensor in this article by Samsung itself. You can also follow that article to turn off this feature so that you can enjoy watching movies on your Samsung TV peacefully.
Another thing which you can do to solve the sound issue is, remove the batteries from your TV remote and insert the batteries again after a couple of minutes.
This will solve any issue which you may have in your remote that may be causing this issue.
Why is my Samsung TV volume not working?
If the volume in your Samsung TV isn't working, then you have to make sure that all the cables are connected firmly, did not mute the TV, and check other options in the audio settings.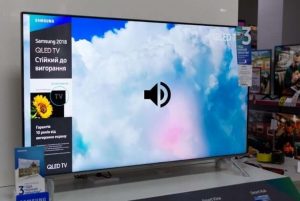 Ensure that you don't have any issues related to all the three things which I have mentioned. It might seem basic however, you shouldn't ignore these things If you want to fix no audio issue in your Samsung TV.
First, you should inspect the cables/ ports and see whether there is any damage or crack in them.
If you notice any cracks, then you have to replace those as soon as possible. Contact the Samsung support team if you have any doubts related to the replacement of the cables. They'll give the right advice about the replacement.
Intentionally or unintentionally, you may have turned down the volume of your TV to zero or muted it by mistake. In either case, simply increasing the volume would solve your issue in a few seconds.
And the final thing you to look for when you aren't getting any audio from your Samsung TV is, checking the audio-related options in the settings. You can check out this page to know the perfect audio settings for your Samsung TV.
Can I control volume in Samsung TV without a remote?
Yes. You can easily adjust the volume in your Samsung TV with the control buttons located on either the left/right-hand side or at the bottom.
In case you have misplaced the remote of your Samsung TV somewhere or If they aren't working properly, you can always use the control buttons provided by Samsung to increase or decrease the volume.
If you are confused about how it works and how to actually use it, then you can watch the below video.
Video by: YouTube.com/ Tech & Life Style
Till now I've talked about Samsung TV sound issues. But Samsung tv has other issues such as turning on problem. If you want you can also check out the issues.
Final Words:
The issue of volume stuck in your Samsung Smart TV may have ruined your plan of watching your favorite movie with your loved ones, but I'm pretty sure that you may have solved the problem after reading this post.
I would love to know If this post was helpful for you to solve your issue. Let me know that in the comments and I'll get back to you soon. Cheers! Before you go, you may check out our fix for Vizio tv won't turn on no light!