If you have recently got a Firestick to stream your favorite movies or channels on your TV and wondering How to Watch Channel 4 on Firestick, then you just have to give me your attention for 2 minutes and you will be able to watch it quickly.
So, How to Watch Channel 4 on Firestick?
To watch Channel 4 on Firestick, you have to:
Open the search bar located at the top.
Type "All 4" and hit Enter.
Select the right option from the list and tap on "Download".
After installing, open the "All 4" app and browse Channel 4 contents.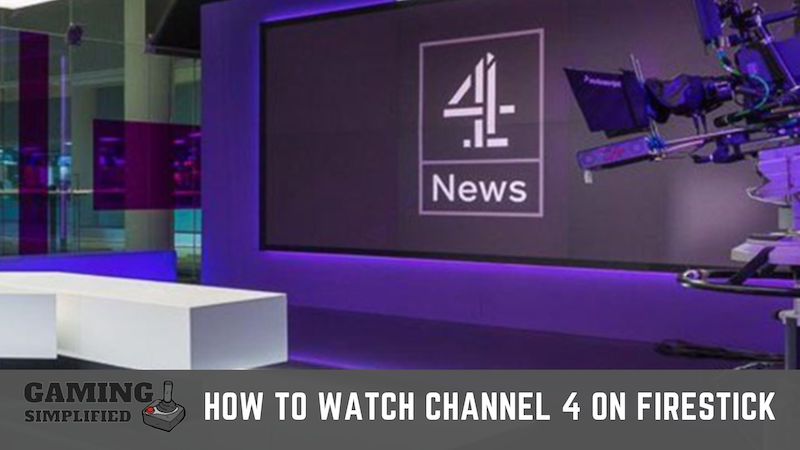 Let's explore a bit more on this topic and see If there are any other ways to watch Channel 4 on Firestick.
What is All 4?
All 4 (Previously Known as 4oD) is an online streaming service of Channel 4 that offers live channels, TV programs, and more. It is available both on the web as well in the form of apps on popular platforms like Android, iOS, Fire OS devices, and more.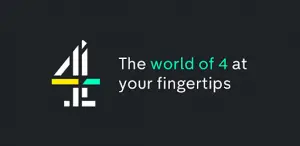 Channel 4's online streaming service i.e 4oD was launched in 2006 and it has been renamed and rebranded as All 4 in 2015. You just need to have an internet connection with decent speed to watch the contents of All 4. You can see all types of content from Channel 4 in a single place.
How to watch Channel 4 outside the UK?
To watch Channel 4 outside the UK, you have should get any popular VPNs like ExpressVPN on Firestick, open the default web browser i.e Internet, and then type channel4.com to stream any videos of Channel 4 on your device.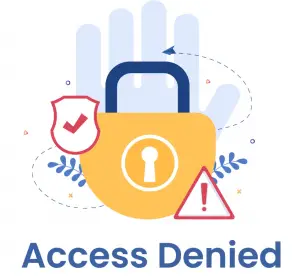 It is perfectly possible to watch Channel 4 on Firestick even If you don't live in the United Kingdom. All you have to do is, subscribe to any popular VPN such as ExpressVPN and install their app on your device and that is it.
The reason why I'm recommending ExpressVPN is that it provides excellent features and service for affordable pricing of just $13/month and is one of the most popular VPNs in the market.
If you opt for their yearly plan, you can get the same service for as low as $8/ month.
Note: Though using VPNs is pretty easy to use and is quite helpful to watch any content restricted in your current region, however, you should know the legitimacy of using it in your country. GamingSimplified isn't responsible for any of your actions.
After installing the VPN and turning it on, you have to open the default web browser on Firestick i.e "Internet" also known as "Amazon Silk" and open the Channel4 site and stream any content you want without any restrictions at all.
Alternative web browser to Watch Channel 4 on Firestick
The best alternative web browser to Amazon Silk on Firestick to watch Channel 4 is Downloader by AFTVnews. It is officially available on the Amazon App Store and it is completely free to use.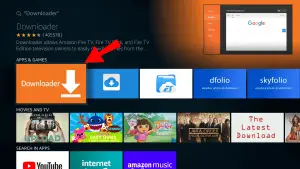 If you are one of those people who didn't like the default web browser of Firestick, you can use the "Downloader" app which can be used for multiple purposes such as a web browser and to download any specific file by pasting their links in the URL bar.
This is the best alternative for Amazon Silk which is officially for Firestick devices.
Pro Tip: Google Chrome may not be officially available for Firestick however, I have written a detailed post on how you can install Chrome on Firestick by sideloading it. Check that out If you want to use the Chrome browser.
Using Kodi to Stream Channel 4 on Firestick
To install Kodi on your Firestick, first, you need to install the Downloader app from the Amazon App Store. Next, open the app, visit Kodi.tv and then tap on "Download" located at the top and install Kodi. Finally, install the UK Turk Playlists Addon and browse Channel 4 from the list.
If you aren't aware of Kodi, let me tell you that it is open-source software that offers the streaming of movies, live channels, music, and more.
It is completely free to use and available across multiple platforms.
On the other hand, Downloader is an app for Firestick that helps to sideload any apps with a few clicks. It is pretty easy to install as it is officially available on the App Store.
Just follow the above instructions and you'll be able to stream Channel 4 without spending anything.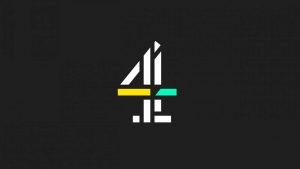 Final Words:
According to YouGov, Channel 4 stands at #1 as it is one of the most popular and most viewed channels across the United Kingdom and it is pretty evident everyone would love to stream their favorite channel when they get a new Firestick device.
If you are one of them, I'm pretty sure till now you may have learned How to watch Channel 4 on Firestick.
If possible, try to install the official All 4 app to stream channel 4 and if that didn't work out, you can opt for other ways I've discussed above. Let me know If you have any other questions in your mind right now by commenting below and I'll get back to you ASAP. Cheers!