If your Samsung TV is turning off immediately after you turn it on and you want to fix the issue without spending a lot of money, then you have come to the right place.
Today, I'm going to share what you can do to fix this issue in a matter of a few minutes.
So, How do I fix Samsung TV turning on and off by Itself Repeatedly?
In order to fix Samsung TV turning on and off automatically, you have to: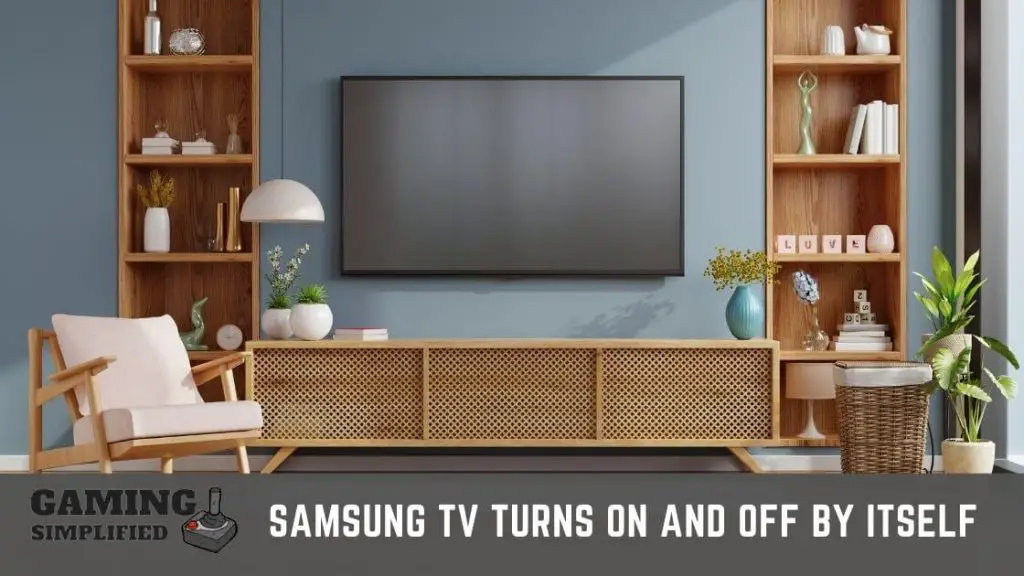 If you want a more specific and step-by-step guide to follow all of these methods, then stay with me for a couple of minutes as I'm going to walk you through each and every method to fix this issue.
 1. Hard Reset Your Samsung TV
If your Samsung TV is turning off automatically, try performing a hard reset. Simply turn off your TV completely, unplug the TV cable from the power outlet, wait for 1-minute and then plug back the TV and turn it on.
This is also called Power Cycling which drains all the residual power from your TV. When you are done with this process, you'll find your TV in a fresh condition with no power issues. This procedure can also fix the issue of Samsung tv not turning on.
If your Samsung TV is restarting automatically due to any power issues, then performing a power cycle will definitely solve the issue and hopefully, you'll no longer have to face the issue.
 2. Get rid of the surge protector
If you are using your Samsung Smart TV with surge protector, get rid of that for now and directly plug your TV into the power outlet.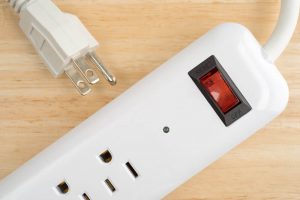 Sometimes the surge protector you are using may cause some issues related to the power supply and the best thing you can do right now is plug your Samsung TV directly into the power source and check If your TV stops restarting automatically.
If that works perfectly fine, then you may have to replace the surge protector as soon as possible, or else you have to keep facing this issue.
If the problem still doesn't go away by directly plugging in the wall, then you may have to find any other to solve this restart issue.
 3. Fix stuck remote Power Button
If the power button in your TV remote got stuck, your TV may restart automatically.
Clean all the dust and dirt from the remote and the problem will be gone in no time.
This might be a basic thing to do however, it is worth taking a look If you have any specks of dirt in the remote that may have caused it to stuck and your TV is restarting without any reason.
 3. Check with the power source
Your Samsung Smart TV might be restarting it automatically because there might be some kind of fluctuations in the power supply from the wall outlet.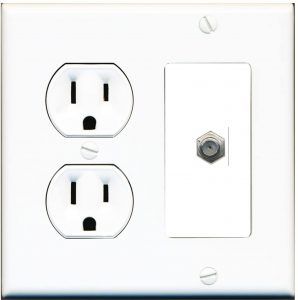 You should always make sure that you don't have any issues with the power supply which you are using currently to plug your Samsung TV.
What you need to do right now is, plug your TV in any other power source in your home and check If the problem of restarting goes away.
If the issue of restarting your TV is gone with another outlet, then you may have to fix the issue of your previous wall outlet.
4. Inspect all the cables
If your Samsung TV is restarting without any reason, then you need to ensure that you don't have any damaged or cracked cables connected to it.
First, you'll need to take a look at the power cables of your Samsung TV and confirm If you firmly plugged it or not.
If you notice that you have not plugged it properly, unplug it from the wall outlet and then plug it back firmly.
Next, inspect those cables and check If it is in working condition or the wires inside those cables have got damaged.
It is not easy to inspect so I would recommend you take help from any technician and get feedback from them.
5. Update firmware
Due to any existing bugs in the firmware, your Samsung Smart TV might restart automatically, and updating it to the latest version is highly recommended to avoid this type of issue.
Just like you update the firmware in your computers and mobiles, you should always stay up-to-date with your TV so that you don't face issues like this. There are a couple of ways to update the firmware in your Samsung TV i.e via the Internet & USB.
 To update the firmware in your Samsung TV, you have to Go to "Settings > Support > Software Update > Auto Update" and make sure the Auto-update is turned on so that it can download and update the firmware automatically.
To update the firmware in Samsung Smart TV via USB, you've to visit Samsung.com and download the right version of firmware for your TV model. After that, copy the download file in any of your USB devices, and finally, plug the USB into your TV and it'll automatically start the update process.
In case the process of the update didn't start in your TV after plugging the USB device, you've to do it manually. Press the home button in your TV remote and then go to "Settings > Support > Software Update > Update Now" and that's it. Just wait for some time and the process will be completed in a few minutes. Do not unplug your TV during this process and have some patience.
Note: Updating the firmware in your Samsung TV is one of the best ways to solve the restarting issue however, you have to keep in mind that If your TV gets turned off during the process, you may have to face some serious issues. Don't take the risk If you aren't sure about this one.
Also after firmware, sometimes you may face wifi connection issue – here is how to connect wifi in tv!
Bonus Tip: If you couldn't solve the problem of turning off your Samsung TV after it turns on, you have to contact the support team of Samsung and share your concern with them. In case your TV is still under warranty, then you don't have to spend anything on the repair. Alternately, you can also get a refund If you want to replace your Samsung TV with any other model.
Frequently Asked Questions:
1. Can I reboot my Samsung TV without a remote?
Yes, you can reboot the Samsung TV with control buttons If you don't have the remote.
2. What is the warranty period of a Samsung TV?
The warranty period for most Samsung TVs is usually 12-months from the date of purchase.
Final Words:
If you are having a hard time watching anything on your Samsung TV as it turns on and then, immediately it turns off, then don't worry at all. Following basic stuff like checking power cables, power supply, and updating the firmware could easily solve this issue.
Do let me know in the comments which method worked for you to solve this issue. Cheers! Also, before you go, check out how to reset vizio tv that won't turn on!