You have been watching your favorite movie on your MacBook however, suddenly the volume gets too low and you don't know what to do now?
No worries as I'm going to share a few practical tips that'll solve this issue quickly.
So, How to fix Macbook Volume So Low All of a Sudden issue?
To fix the issue of mac volume so low you can: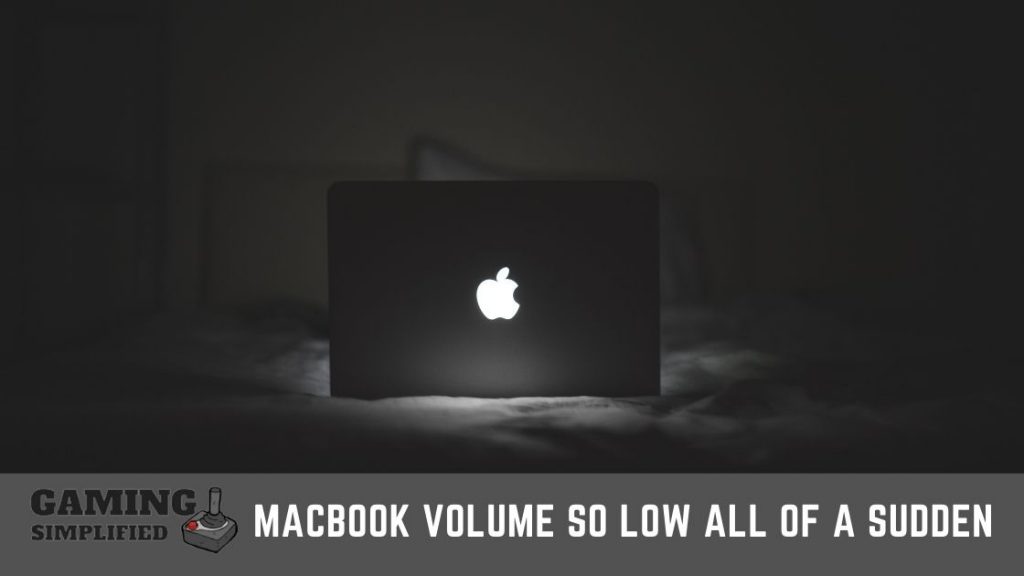 Still, have some doubts? Okay, Let me expand each of these methods so that you can understand it easily and fix the issue ASAP.
Rest Macbook NVRAM
To reset the NVRAM on your Macbook, you have to:
Shut down your MacBook completely.
Now, turn on the MacBook and then, Press and hold the "Option+ Command+ P+ R" buttons at once until you hear the startup sound.
Wait till the process is completed and you are done.
Now you know how to rest NVRAM in your Macbook however, you don't know what NVRM actually is, Right? Let me answer that for you.
What is NVRAM on Mac?
NVRAM (non-volatile random-access memory) is a tiny amount of memory your MacBook uses to store settings such as Audio settings, Screen Resolution, time zone, or startup disk selection.
It plays a vital role for all Macbooks to run efficiently.
As you are facing low volume issue in your MacBook, resetting the MacBook is one of the best ways to solve the problem. You can also restart your MacBook If you don't want to manually turn it off and turn it on.

It works the same way. Make sure you press all four buttons at the right and release it when you hear the sound of the startup.
No matter what MacBook you use, NVRAM is available on all of them as it saves a lot of important settings. It won't take more than 5-10 minutes to execute this method.
If you have any other issues with your MacBook apart from the low volume, you can surely give this method a try and it'll solve the problem.
Let's move on to the next one.
Reset Macbook SMC
To reset the SMC on the MacBook, you have to:
Unplug the charger If it is connected and turn off your MacBook.
Press and hold Shift+ Control+ Option+ Power button for about 10 seconds.
Now, resetting the SMC is done and you can power on your MacBook as usual.
So, what is SMC on MacBooks?
SMC or System Management Controller is a function that deals with power management, charging/ battery management, fan controls, LED indicators, and more. Similar to NVRAM, SMC is a crucial part of all Macs.
If the volume issue on your MacBook Air or Pro is because of any part that SMC handles, then resetting the SMC is your best bet. Resetting the SMC is done without turning on the MacBook and you also need to make sure that you have not plugged the charger while performing the reset.
If you have an iMac, the process is slightly different.
Here's what you need to do:
Unplug the cable from the power source and wait for at least 30 seconds.
Plug the cable back in the power outlet and wait for about 10 seconds and that's it.
If you have any doubts related to SMC or NVRAM, then I would highly recommend you watch below. It'll clear most of your doubts.
Video by: YouTube.com/ Macworld
Increase Volume on your MacBook Manually
If the volume on your MacBook is too low or you can't hear anything, then chances are you might have muted the system itself or turned down the volume to zero.
I know it seems like a basic thing however, you want to make sure that you haven't turned down the volume to zero or muted the Macbook by itself.
Checking this simple stuff will save a lot of your time and effort for sure.
Update macOS
To update the OS on your MacBook, you have to:
Click on the Apple logo at the top left and select "System Preferences".
Now, tap on "System Updates" to open it.
And finally, click on "Update Now" If your system has got any updates and complete the process.
There is a possibility that your MacBook is having sound issues because of the old version of Mac OS. Apple delivers updates for MacBooks on a regular to fix any previous bugs, improve the security and add new features.
It is highly recommended that you stay up to date on your Mac to avoid any issues related to software.
Another thing you want to keep in mind is that If you have turned on the Automatic Update, then you don't need to do anything at all because chances are that update is already installed.
Close background apps
To fix the low-volume issue on your MacBook, close all the background apps or programs which you don't need at the moment.
If you have opened a lot of apps on your MacBook, it can cause issues like low volume as there might be an issue of compatibility of apps. I would suggest you quit any app which you don't necessarily need right and check If that fixes the issue.
Bonus Tip: If you couldn't fix the issue by following all of these methods, then I would recommend you take your MacBook to your nearest official Apple Store to inspect the hardware and see if everything is alright.
Frequently Asked Questions:
1. How long does it take to update macOS?
If you have a strong Wi-Fi network, it'll take you up to 10 minutes to download the update and If you have a weak connection, it would several hours to download and install the update.
2. Does resetting NVRAM delete the data of the MacBook?
No. It doesn't. Apart from resetting a few general settings of your MacBook, you won't be losing any data. If you have lost your mouse dongle and using Bluetooth to connect, don't worry. Here is what you can do to connect mouse!
Final Words:
There is nothing to be worried about If the volume of your MacBook gets too low all of a sudden. Following simple methods like resetting the NVRAM/ SMC, updating the software, and checking the volume could easily fix the issue you have right now.
I'm sure the sound on your MacBook is perfectly fine after following any of the methods I have mentioned above. Do let me in the comments If this post was helpful for you to solve this issue. Cheers! Before you go, check out our guide to connect airpods without case!