If you have recently bought an Amazon Firestick and want to know how to install BT Sport on Firestick, then you have come to the right spot as I'm about to show you a step-by-step process of how you can do that in just a couple of minutes.
So, How to Install BT Sport on Firestick?
In order to install BT Sport on your Firestick, you have to:
Tap on the search bar at the top left corner.
Now, Type "BT Sport" and hit enter.
Open the BT Sport option, download, and install it.
Finally, enter your login details, and stream any sports match you want.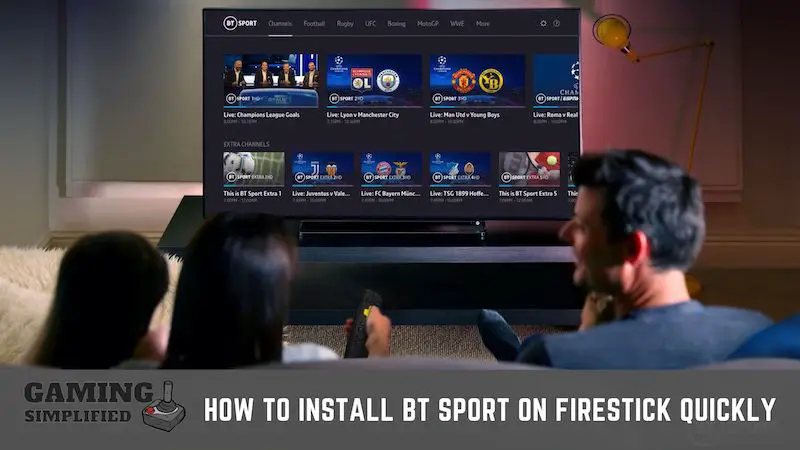 As you may already know BT Sports is officially available for the United Kingdom and the above method only works If you are currently residing in the UK.
Don't worry If you aren't from the UK and still want to watch your favorite sports match on BT Sports as I have got an easy solution for his problem.
How to watch BT Sport on Firestick in USA & Outside the UK?
To watch BT Sport on Firestick out of the UK, you have to:
Install any of the popular VPNs like "ExpressVPN" from the App Store.
Turn on the VPN.
Open the "Amazon Silk" web browser.
Visit BT.com and select the desired sport you want to stream.
For example, If you are currently residing in the United States and want to watch BT Sports, all you need right now is a Virtual Private Network or VPN. With a single click, you can virtually change your current location from the United States (or any other country) to the United Kingdom for a small fee.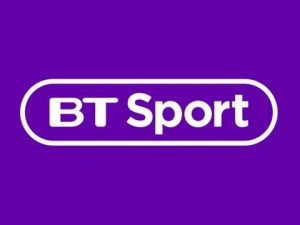 When it comes to VPNs, ExpressVPN stands out from the rest of the players as it is pretty reliable and the pricing is very nominal.
You can get the monthly plan for $13 and If you opt for a yearly plan, you can get the same service for a little over $8 which is a no-brainer deal for sure.
It that seems expensive to you, you can take a look at NordVPN and IPVanish as they provide excellent service for affordable pricing.
How to get BT Sport on Firestick for free
To use BT Sport on Firestick for free, you have to:
Grant permission to install "Unknown apps" in settings.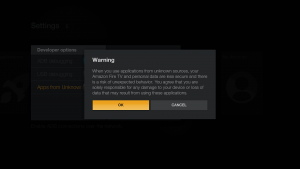 Install the "Downloader" app from the App Store.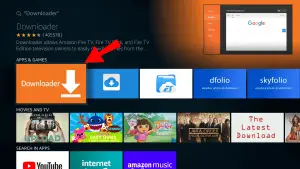 Open the Downloader app, type Kodi.tv in the URL bar and download the app.
Open the "Kodi app", install UK Turk Playlists Addon and browse BT Sport from the list of channels.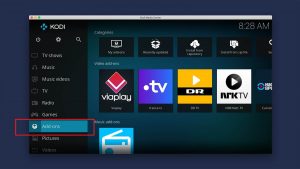 Note: GamingSimplified doesn't own or host any of the mentioned apps and you have to check the legality of these apps in your current region before using them and we aren't responsible for any issues related to these apps.
There are 4 things you need to do right now in order to watch BT Sport on Firestick for free.
Grant permission to install any third-party apps, install the "Downloader" and "Kodi" apps on your device and then get the UK Turk Playlists addon on Kodi to watch BT Sport. Don't worry If you are a little confused right now as I'm going to discuss all of these 4 things in detail below.
How to install Unknown Apps on Firestick?
 1. Open the "Settings" and tap on "My Fire TV".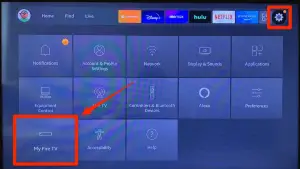 2. Select "Developer Options" on the next page.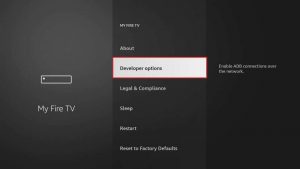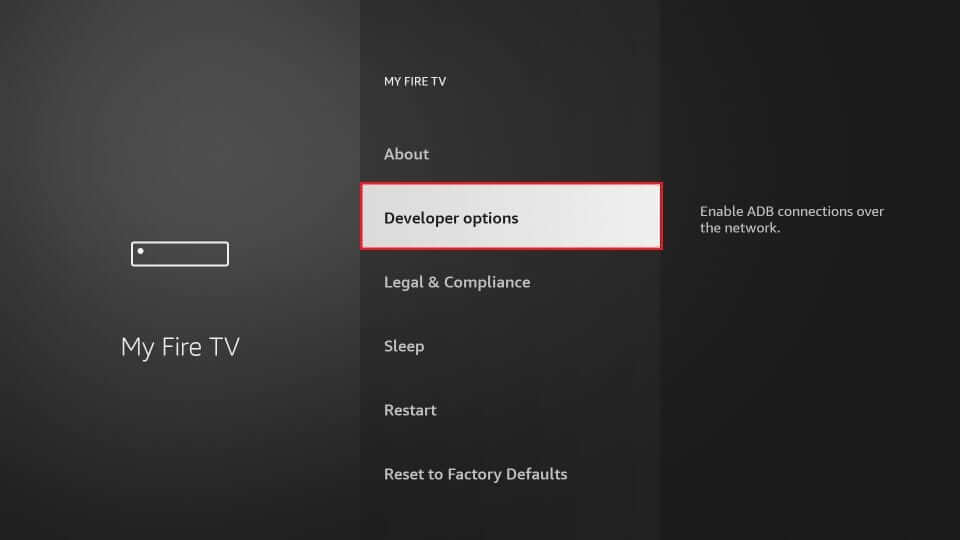 3. Now, tap on "Apps from Unknown Sources" and turn it on.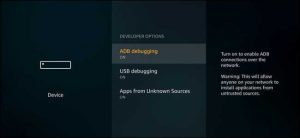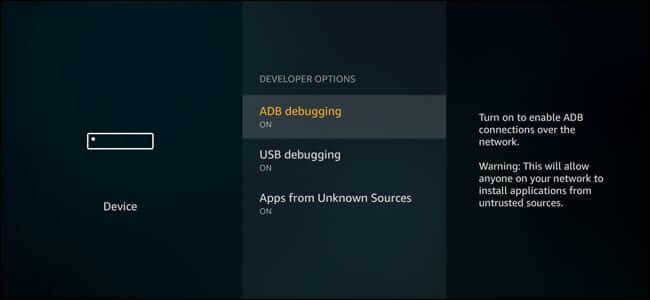 By default, the option to install apps from any third-party sources is turned off for security purposes and there is no way to install those apps until you change this setting.
Just follow the steps which I have discussed above and then you'll be able to install 2 apps that require streaming the BT Sports channel on your TV.
What is Downloader in Firestick anyway?
Downloader is an app developed by AFTVnews for Firestick and Fire TV devices that let you download the files by simply pasting the link of the specific file.
It is completely free to use and you can also use this tool as a Web Browser too.
To install the "Downloader" on your device, all you have to do is type "Downloader" in the search bar, select the option that says "by AFTVnews.com"  and then tap on Download to complete the process.
If you don't like the default web browser by Amazon on your Firestick i.e Amazon Silk, you can replace it with this one which does a perfect job.
What is Kodi?
Kodi is open-source software that offers free music, movies, TV shows, and Live TV channels. Kodi is available on almost all the platforms such as Windows, Android, Linux, and more.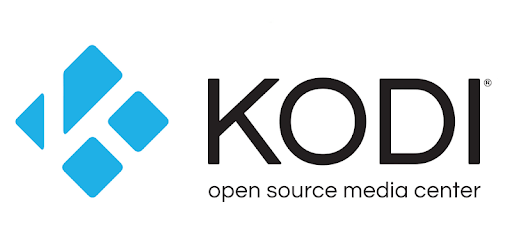 To install Kodi on Firestick, first, you have to open the "Downloader app, select "Browser, type Kodi.tv in the URL bar, and then tap on the "Download" option located at the top.
Unfortunately, there is no Kodi official app available on Amazon App Store however, the Android version of the app is perfectly compatible with Firestick and that's the one you are going to download right now.
If you are using Firestick 4k, you should download the 64-bit version and for other Firestick models, the 32-bit version would be just fine for you.
How to install UK Turk Playlists Addon on Kodi for BT Sports
To install UK Turk Playlists on Kodi, you have to:
Open Kodi and go to "Settings > File Manager > Add Source > None"
Tap on none and type http://kodi.metalkettle.co and click OK.
Now, enter a name for this media source like BT Sports Addon and tap on OK.
Go to homescreen, System > Settings > Addons > Install from zip file > BT Sports Addon > https://repository.metalkettle-1.7.1.zip/.
Again open the home screen, System > Settings > Addons > Install from repository -> MetalKettles Addon Repository -> Video Addons.
Note: Before you do any of these steps, first you have to go to "Settings> System > Addons" and then turn on "Unknown Sources" or else you won't be able to install any of these addons.
This option is turned off by default for various reasons.
The UK Turk Playlists is a great addon for Kodi that offers a wide range of live channels for free. The process of installing this might seem complicated however, If you follow my steps carefully, you'll have no issues during installation.
Frequently Asked Questions:
Is BT Sport available on Amazon Fire Stick?
Yes. BT Sport is officially available on Amazon App Store for Firestick and Fire TVs.
Is BT Sports free on YouTube?
Yes. BT Sports is available on YouTube and they occasionally stream some of the most popular matches for free like the 2021 UEFA Champions League. This benefit is only applicable If you are based in the UK.
Is Amazon Prime free with BT Sport?
Yes. Amazon Prime Subscription is included with BT Sport. You need to get a plan that includes Prime Subscription.
How Much Is Netflix a month on BT TV?
Yes. Netflix basic is included with most of the BT TV packages which mean you can watch Netflix on only one screen at a time however, If you have a premium subscription, you get the standard plan of Netflix.
How do I log into BT Sport on my Firestick?
Simply launch BT Sport on your Firestick, tap on the top left corner that says "login", enter your account details and that's it. You are now logged in and can watch any sports match you want.
Final Words:
There is no doubt that BT Sports covers a large number of sports matches however, a lot of new Firestick customers aren't aware of the process to install the BT Sports app on Firestick.
I would highly encourage you to install the official app of BT Sports that is available on the Amazon App Store as it is perfectly safe to use. For any reason, If you couldn't install the official app for some reason, you can look for some other ways like Kodi to install that.
I hope this clears the air for you. Let me know which method you opted to install the BT Sports on Firestick in the comments below. Cheers!