If you happen to be a Firestick user and wondering how you can install the DirecTV app on your Firestick, I can assure you that you have come to the right place.
I'm going to help you do that in just 60 seconds or less.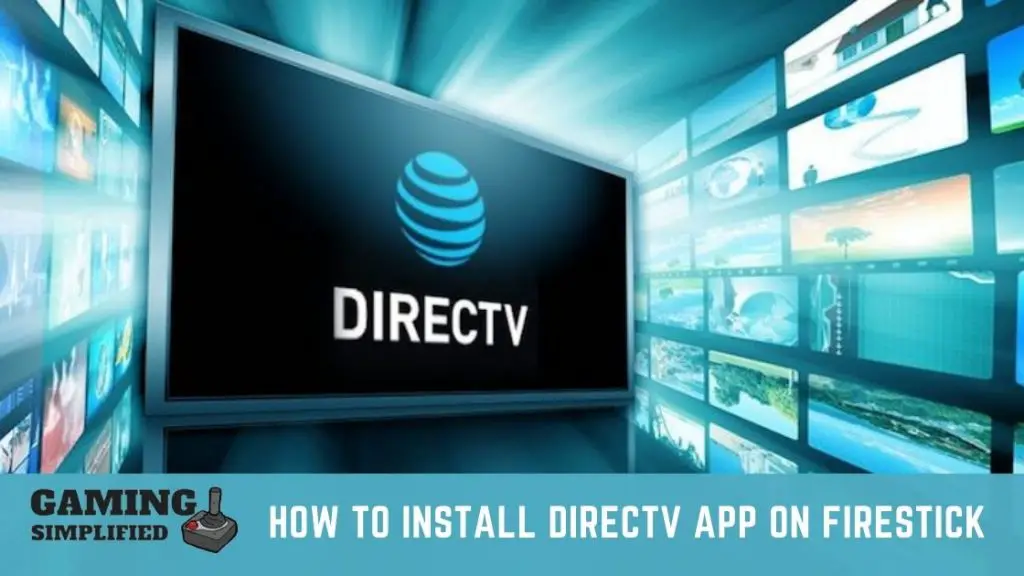 So, How to Install The DirecTV App on Firestick?
Installing DirecTV is very simple. The process is similar to installing Peacock TV on Firestick.
In order to Install DirecTV on Firestick:
Launch the home screen on your Firestick.
Type "DirecTV" in the search bar of the Firestick.
Tap on the correct option from the list i.e DIRECTV STREAM by AT&T Services, Inc to get Directv app.
Now, tap on "Download" and wait for some time to complete the download of Direc Tv.
Finally, install the app by following the on-screen instructions to get DirecTV on Firestick .
If you don't know let me tell you that a lot of apps you use on a daily basis such as Google Chrome, and Mozilla Firefox are officially not available on Firestick but thankfully, DirecTV app is officially available on the Amazon App Store which is a good thing.
So, Installing DirecTV on Firestick is quite easy as it is officially available but what happens when you can't find the app on the Amazon App Store?
Yes, it could happen because DirecTV app is only available in the United States.
How to Install DirecTV App on Firestick Without Amazon App Store
To install DirecTV app when it is not available on Amazon App Store, you have to:
Open the "Settings" on your Firestick.


Now go to "My FireTV > Developer Options" and turn on "Apps from Unknown Sources on Fire Tv".
Type "Downloader by AFTVnews" in the search bar and complete the download on FIre Tv.
Launch the Downloader app download and install DirecTV.
Pro Tip: Don't forget to delete the file you have just downloaded to save some memory on your Firestick device.
If you aren't based in the United States and still want to install and use DirecTV on Firestick, then this is the best way to do it.
I know you may have a few questions in mind like why you need to make changes in the settings of your device and what is this app that I have instructed you to download.
Let's discuss both of these things briefly without wasting your time.
Why turn on "Apps from Unknown Sources" on Firestick?
If you want to install any app other than what is available official Amazon App Store, you'll have to turn on the "Apps from Unknown Sources" from the developer options in the settings of Firestick to get DirecTV on Firestick.

As I said earlier, there are many apps you'll have to sideload  because of unavailability and that's the reason you have to enable this setting, or else you can't install any third-party apps on your Firestick device which is also required to stream sec network.
What is the Downloader on Firestick?
Downloader app by AFTVnews is an application  where you can download any file from the internet directly by simply typing or pasting the link to the file.
Let's help you understand this with an example.
Google Chrome is officially not available on Firestick Fire Tv and you want to install it anyway.
You have got a link to that file and when you paste the link of that file into the Downloader app, you just need to click on the "OK" button and the download will be started right away.
In this case, I have shared with you a direct link to the DirecTV app and you just need to copy-paste it to the Downloader app on fire tv.
Don't worry, the link is perfectly safe to use If you want to confirm that, just visit the official site of VirusTotal and enter the URL to scan the URL by yourself.
Now that you know how to install and watch DirecTV on Firestick device, let's talk about some of the alternatives of Direc TV in case you did not like it for some reason.
Best alternatives for DirecTV on Firestick:
Some of the best alternatives for DirecTV on Firestick are FuboTV, Hulu+ Live TV and Sling TV which offer similar features as DirecTV  Streamand all of them are officially available for Firestick.
If you didn't like the DirecTV on Firestick such as bad UI or lack of features, you should definitely look at these options I have mentioned above.
The price difference is also not much on these services compared to DirecTV Stream.
I have already discussed on Gamingsimplified before how you can install Hallmark Channel and BT Sport On this device. Check out these articles If you are interested.
Frequently Asked Questions:
1. Can you install DirecTV on Firestick?
Yes, you can absolutely install and watch DirecTV on Firestick/ Amazon Fire TV from the Amazon App Store.
2. Is DIRECTV STREAM the same as the DirecTV app?
No, DIRECTV STREAM Stream and DirecTV app are completely different services.
DIRECTV is a satellite TV provider whereas DIRECTV Stream is a live streaming service.
3. On which platforms DirecTV is available?
DirecTV is available on all major platforms such as Android, iOS, Windows, Firestick device, Google Chromecast, and much more.
4. Is ATT TV now Direct Stream?
Yes, ATT TV has been renamed Direct Stream, and the change was made in 2021.
5. Does VPN work with the DirecTV app?
Yes, the DirecTV app works perfectly with most VPNs.
The best VPN I can recommend for you to watch with DirectTV or any other on Firestick device is, ExpressVPN. It costs only a little over $10/ month and it has been rated as a top choice by a lot of industry experts.
Final Words:
There are many streaming apps available for Fire stick however, DirecTV app stands out from many of its competitors as it is an excellent resource to watch both satellite TV as well as on-demand content in a single place.
If you have been confused about How to install the DirecTV app Firestick, I'm sure this quick article may have helped you do that and clear some doubts like sideloading the DirecTV app when it is not available to download.
Please share this post with anyone who might find it useful and leave your thoughts below in the comments and I'll back get back to you very soon. Cheers! Before you go, check our guide on bt sport not working on firestick