If you have been wondering to know How to Install and Watch Hallmark Channel on Firestick for some time, you can stop the search right now.
I'm about to show you how you can do that in just a couple of minutes.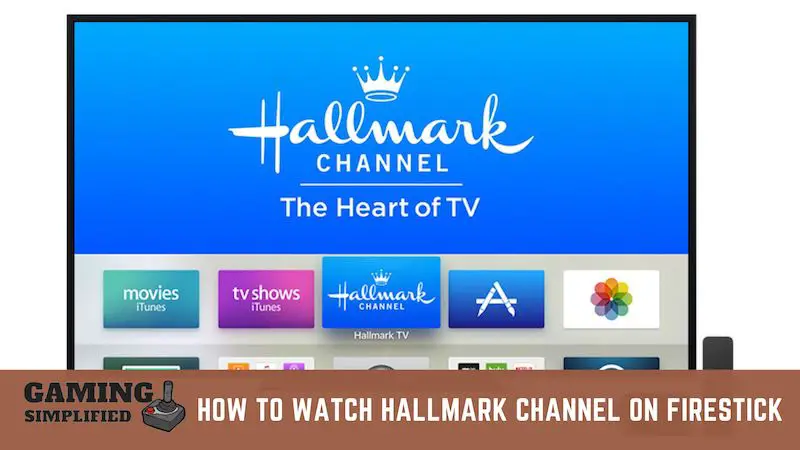 So, How to Install Hallmark Channel on Firestick?
Installing Hallmark is very simple. The process is similar to installing Peacock TV on Firestick.
To install Hallmark Channel on Firestick, you have to:
Tap on "Search" and type "Hallmark TV".
Tap on the right option, download and install it.
Open the app, tap on login, and then you'll see a unique CODE.
Visit this Watch Ahllmark TV page on your phone, enter that code, and hit "Send Code".
Select your cable provider and then log in with details to complete the process.
And that is it. Now, open the app and you'll be able to watch any movie or show you want on the Hallmark channel.
If you have any doubts regarding the above steps, I would suggest you stick with me for a couple of minutes as I'm going to explain these steps in a detailed way like our guide on sky sports on firestick.
Let's get started.
Is Hallmark Channel available outside the US?
Hallmark Channel is officially available only in the United States however, If you are based out of the United States, you can watch it online via the Amazon Silk browser with the help of any popular VPNs like ExpressVPN.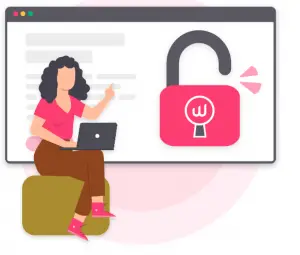 Whether you are a US resident who is abroad for any purpose or a permanent resident of a country other than the US, you can watch the Hallmark Channel only by installing any Private Virtual Network (VPN).
Without a VPN, you can't access Hallmark Channel out of the US. Don't worry as the monthly plan for ExpressVPN is quite reasonable at only $13/ month.
If you opt for a yearly plan, you can get the same service for only $8/month.
If you don't like ExpressVPN for any reason, then you can take a look at NordVPN and IPVanish. Both of these VPNs are quite popular, reliable, and slightly cheaper compared to ExpressVPN.
You can easily install their app from the Amazon App Store.
After installing the VPN, you have to open the "Internet" app on your Firestick which is also known as "Amazon Silk".
It is a default web browser for Firestick by Amazon similar to Microsoft Edge for Windows devices. Now, simply visit the Hallmark Channel and log in with your account details to stream the contents you want.
How to watch Hallmark on Firestick without cable
To watch Hallmark on Firestick without cable, you can:
Visit fubo.tv and signup for the fuboTV streaming service.
Install the fuboTV from the Amazon App Store.
Open the app, sign in with your account and then select "Hallmark Channel" from the list.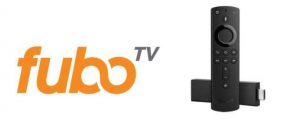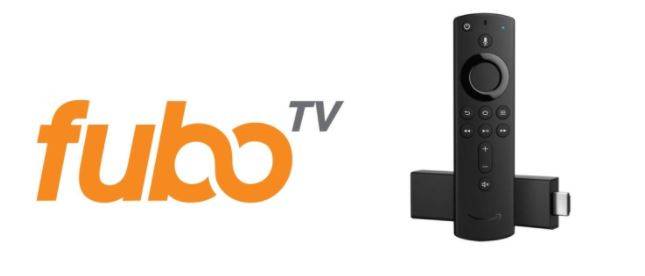 If you want to stream the Hallmark channel without a cable connection, then fuboTV is here to help you out. It is an online television streaming service that costs about $69.99/month.
Apart from the Hallmark channel, you get more than 100 channels and you can share 10 screens at a time on hallmark channel on firestick, just like any other iptv for firestick.
If you are wondering about the list of channels you'll be getting after signing up for fuboTV, you can take a look at the glimpse below.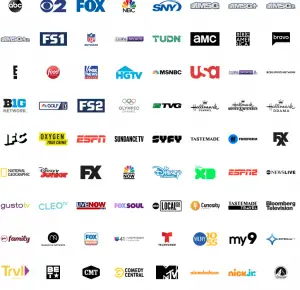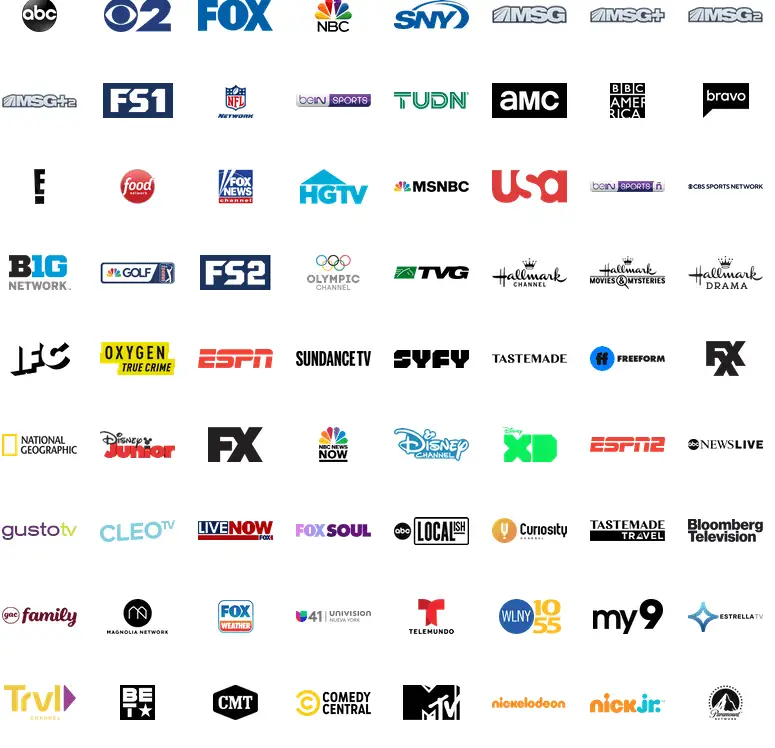 There are multiple companies that provide television streaming services however, fuboTV stands out from the rest as it is quite popular as well as reliable for hallmark channel on firestick.
Some of the decent alternatives for fuboTV are Sling TV, DirecTV Stream, and YouTube TV on Fire TV stick devices.
How to watch Hallmark on Firestick for free?
To watch Hallmark on Firestick for free, you have to:
Tap on the search bar on Firestick and type "Xumo".
Select the right option from the drop-down menu and tap on it.
Now, click on the "Download" button to install it.
Finally, open the app and go to "Channels > Movies > Hallmark movies & more" to watch your favorite content.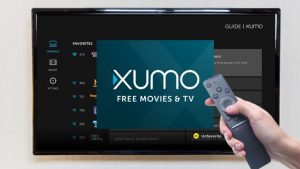 Xumo is an online streaming platform that provides free movies, live hallmark channel, and more without charging any fees from you. All you have to do is, install their app and start watching the content you want without even signing up for their platform. Pretty cool, isn't it?
Xumo is officially available on the Amazon App Store which means you don't have to struggle to sideload the app on your Firestick.
Just search for Xumo in the Fire TV search bar and you'll be able to install the app in a matter of a couple of minutes.
The main problem while watching hallmark channel on firestick on Xumo is limited options.
Yes, you heard it right. On Xumo, you'll find "Hallmark movies & more" which is quite different than "Hallmark Channel".
To simplify this one for you, let me tell you that,
"Hallmark Movies & more offers over 100 movies from its archives and apart from that, you get a few live channels to stream and that's the reason it is free of cost".
Don't get confused between "Hallmark Channel" and "Hallmark movies & more" because both aren't the same.
If you are looking for more channels to stream, I would suggest you install the Hallmark channel everywhere from the App Store and sign up for the monthly plan to watch hallmark channel on firestick Fire TV.

Frequently Asked Questions:
1. Can you watch Hallmark without a cable subscription?
Yes, you can use streaming services like fuboTV, Sling TV, DirectTV, etc to watch the Hallmark channel without any cable connection on Fire TV.
2. How much is a subscription to the Hallmark Channel?
The monthly plan for the Hallmark channel is $5.99 and you get the yearly plan for $59.99.
3. Is Hallmark Channel on Hulu?
Unfortunately, no. The Hallmark Channel everywhere isn't available on Hulu currently.
Final Words:
Hallmark channel is one of the popular channels in the United States and many other countries and streaming this channel on a Firestick Fire TV is super easy.
You just need to download their app from the store, authenticate your login with your unique code and sign in with your TV provider for hallmark channel.
That's it. Unlike how to download google chrome on firestick, this process is much simpler.
You can also stream the Hallmark channel everywhere without a cable connection If you follow my instructions which I have talked about above in hallmark channel on firestick section.
I hope now, you can understand How you can Install and Watch Hallmark Channel on Firestick with this quick guide. Let me know if you have any other questions regarding hallmark channel. Cheers! Before you go, check out how to watch sec network online and check our guide on How to Install BT Sport on Firestick !