Looking to access 123Movies on your Firestick?
You can stop your search here as I am about to show a  step-by-step guide just for you.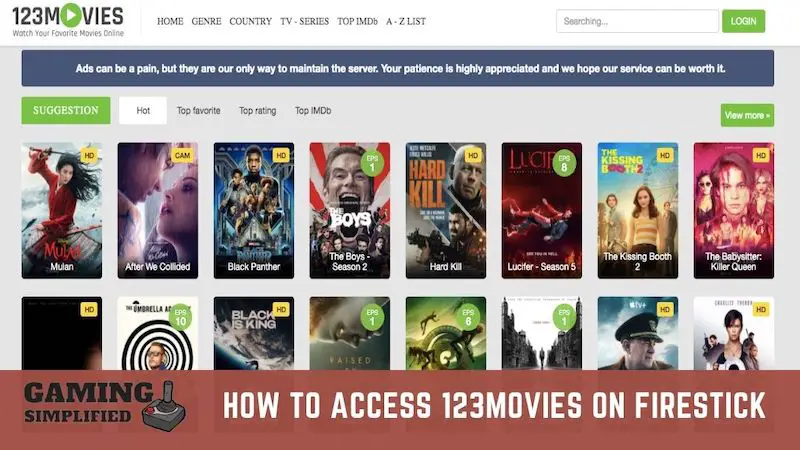 So, How to Access 123Movies on Firestick
The installation process of 123Movies is similar to installing Filelinked on Firestick. To Access 123Movies on Firestick, you have to:
Step 1: Open the "Settings" of your Firestick.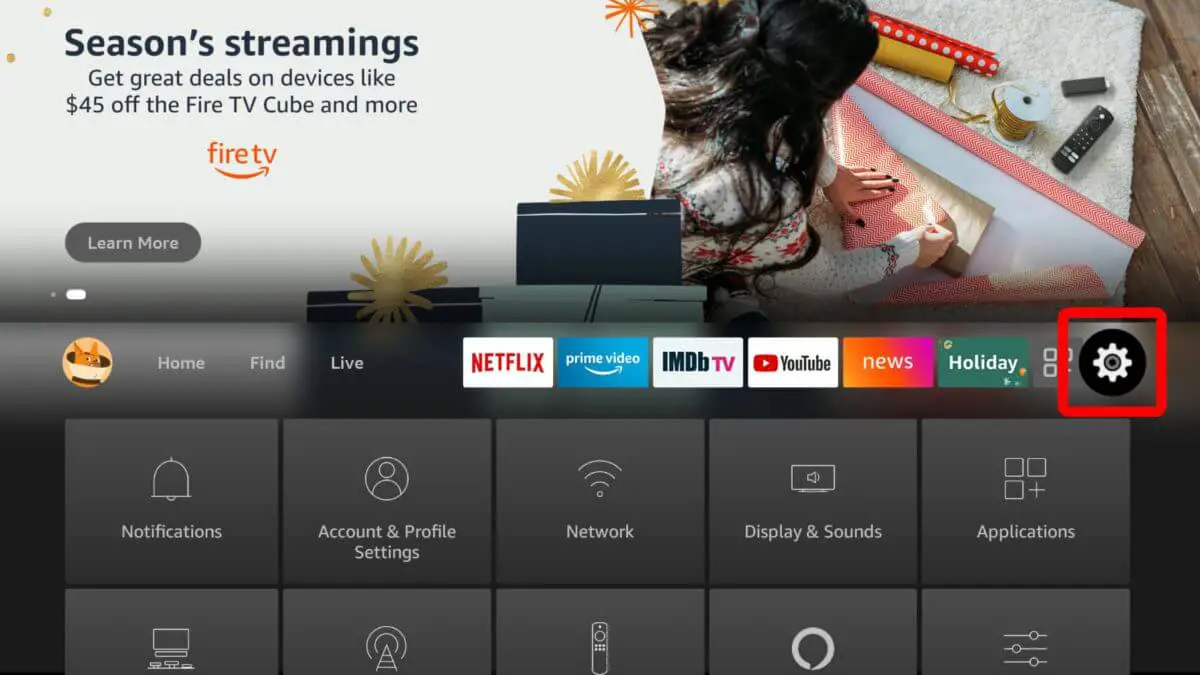 Step 2: Now, go to "My Fire TV > Developer Options > Apps from Unknown Sources" and turn it on.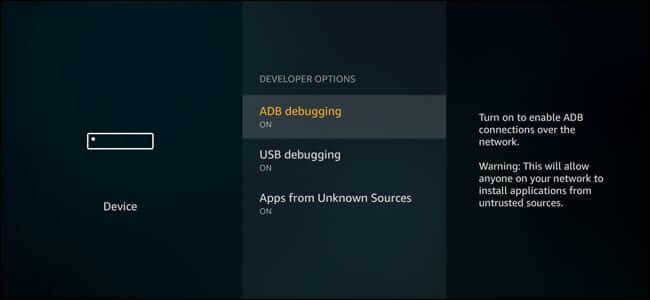 Step 3: Here using Downloader by AFTVnews get 123 movies on your fire stick.
Step 4: Finally, install the 123Movies app, and you are done.
IMPORTANT NOTE: 123Movies is a pirated website that offers movies and TV shows to its customers. We do not link or promote any illegal activity. This guide is totally intended to be for informative purpose only. We DON'T support piracy.
Let's talk a bit more about 123Movies on Firestick and clear some of your doubts.
Note: GamingSimplfied doesn't host any content of 123Movies and we aren't responsible for any of your actions. This article is only for educational use and not for commercial purposes.
What is "Apps from Unknown Sources" on Firestick and why turn it on?
Some of the most popular apps on Android and iOS are currently not available for Firestick devices and If you want to install those apps on your Firestick device via a third-party source, you have to turn on this feature.
For example installing Google Chrome on Firestick will require you to turn of this feature.
In this case, there is no official app for 123Movies on Firestick and you have no options other than sideloading this app by turning on the "Apps from Unknown Sources" feature.
If you have some doubts about turning on "Apps from Unknown Sources" on Firestick, here is a quick video for you.
What is 123Movies anyway?
123Movies was one of the most popular websites that provided free Movies and TV shows and the quality of their contents was almost impeccable. You could easily find the content of any genre on their site with a simple search.
The best part about 123Movies is, apart from Hollywood Movies and TV Shows, you can find movies from other countries too such as Korea and France. 123Movies was also known as GoMovies, GoStream, and MeMovies.
Why Am I referring here to "123Movies Was"?
Let's find out.
is 123Movies shut down?
Yes, 123Movies was shut down in March 2018 due to pressure from the United States government and a few other government agencies.
This is what the creators of 123Movies had to tell when they decided to quit.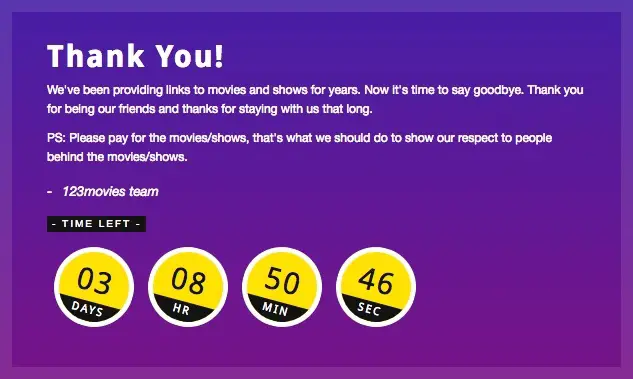 Is 123movies still working?
Yes. Similar to any other pirated websites, there are multiple copied versions of 123Movies available online and it works perfectly fine.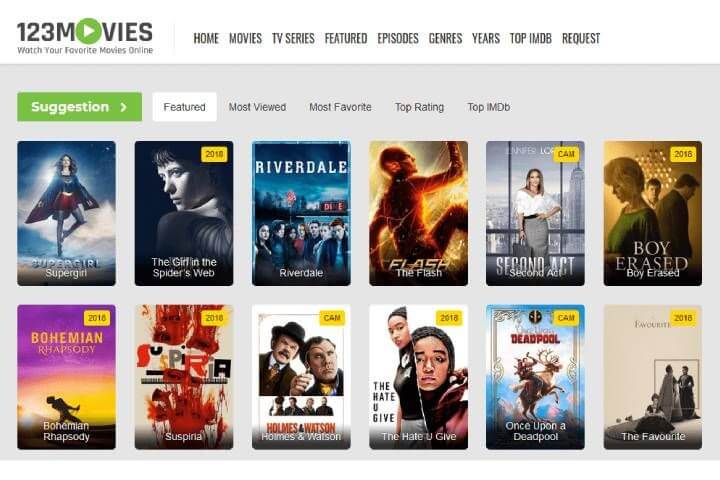 The creators of 123Movies may have quit but others don't. There are multiple websites available online that acts as an alternate version of 123Movies and I have to say it works as good as the original ones.
All you have to do is, search for "123Movies" online and check every URL until you find a site that works perfectly fine.
Please keep in mind that, these sites are the cloned ones and you have to be extra cautious while using them because they may try to push some malware and you may into their trap.
Pro Tip: If you are unable to visit any 123Movies site, I would suggest you download and install any VPN app on your Firestick so that you access any blocked websites.
The best VPN we suggest here at GamingSimplified is ExpressVPN which provides excellent service as well support for a reasonable price of a little over $10.
How to access 123Movies on Firestick via browser
To access 123Movies on Firestick via a browser, you have to:
Launch the home screen of Firestick.

Type "Amazon Silk" in the search bar.


Click on the right option and then install the app.


Open the Amazon Silk browser and type the URL of 123Movies.


Now, start streaming any movie you want for free.
If you are someone who didn't like the 123Movies app I have mentioned above, you can try streaming it via Amazon Silk.
If you already don't know,
"Amazon Silk is a web browser that was developed by Amazon specifically for their devices such as Amazon Fire TV, Fire TV Stick, Fire Phone, and Kindle Fire"
Most of the time, you'll find this as a default browser on Amazon devices and for any reason, if it isn't available, you should follow the instructions I have shared to install this app.
Once, the app is installed on your device, you should enter the URL of 123Movies and start streaming anything you want.
Pro Tip: If you are having any difficulties using Amazon Silk as a browser, you can take a look at the Downloader app which I talked about earlier in the post. You can use the app as a web browser too.
Alternative for 123Movies:
Some of the top alternatives for 123Movies are,
YifyMovies.
WatchFree.
PopcornFlix.
If you couldn't find your favorite Movie or a TV show on 123Movies, I'm sure you'll find it on any of these sites.
I don't think I need to introduce you to Yify as it is a big name when it comes to providing high-quality movies for free. You can visit their site on Silk to browse and stream any movies on Firestick.
WatchFree and PopcornFlix are also quite popular to watch Hollywood movies and some regional movies too. Again, you don't have to pay anything to watch on both WatchFree and PopcornFlix.
Simply search online for any of these three websites and start streaming any of your favorite movies.
Is 123movies legal?
In short, 123Movies is not legal in most countries including the United States as the content you are trying to watch or download is pirated and you are using it without permission of the owner.
The law might change depending on the country you are from but in most cases, 123Movies is not legal and you have to be very careful while using it.
To know more about this topic, I suggest you watch this video.
Final Words:
123Movies is a great site for movie lovers who want to watch old and newly released movies online for free. Though it may have shut down the cloned sites are perfectly fine.
If you have learned How to Access 123Movies on Firestick with this quick post, please let me know about it in the comments below and I'll get back to you very soon. Cheers!