I guess you have recently lost one or both of your AirPods and trying to find them, however, the AirPods are offline and you're about to give up the search for your AirPods.
Don't lose hope so early because there are a couple of ways to find your lost AirPods even it is offline and that's what we're going to discuss in this post today.
So, How To Find Your AirPods If They Are Offline?
To find your lost Your AirPods If They Are Offline, you can use the "Find My" app on your iPhone or iPad to locate it via map or play sounds if the AirPods are nearby. Here are some other ways to find your AirPods: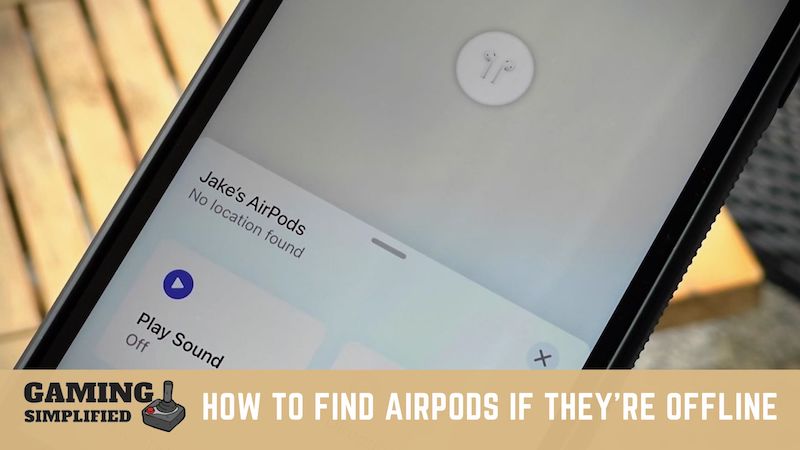 If you don't have iPhone/ iPad, you can use the iCloud service on your PC to locate one or both of your AirPods.
If you haven't heard about "Find My" before, then there is nothing to worry about. I'm going to talk about it below and also I'm going to share all the methods with a detailed explanation that may help you find your Airpods as soon as possible.
Let's get started.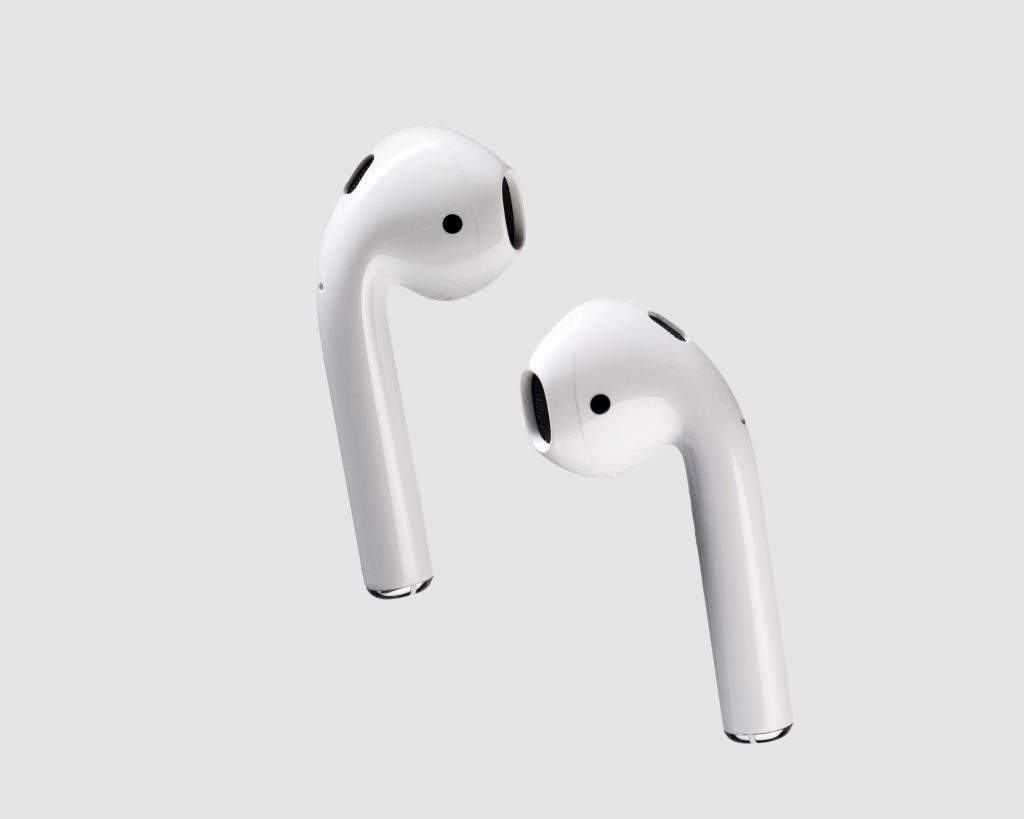 Before we move forward, let me give you a brief introduction about the "Find My" app which is available across most of the latest iOS devices.
So, What is is "Find My" and how it can help to find your lost AirPods?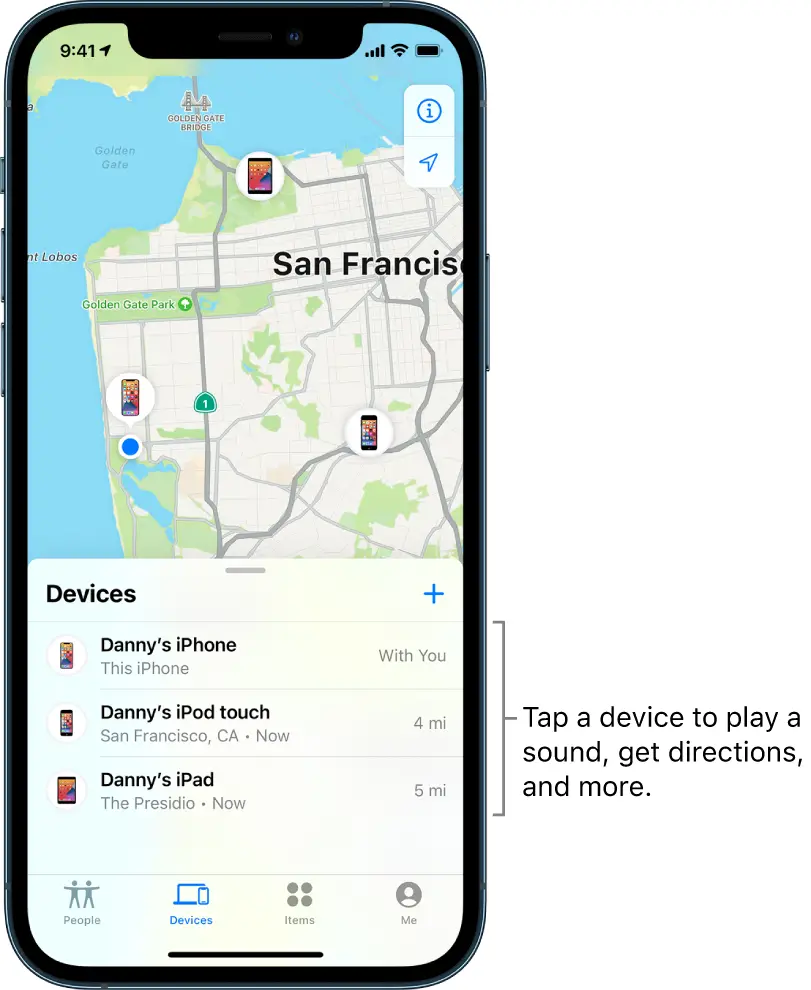 Basically, the "Find My" app by Apple is a tool to track your lost devices such as paired AirPods, Apple Watch, or any other item connected to it.
This is a completely free tool from Apple which is really useful when you misplace any of your devices. The app provides you with fairly accurate data which no other tools can provide.
As this app is made by Apple itself, there is no need to be worried about your data in your iPhone or iPad.
Apple has merged "Find My Friends" and "Find My iPhone Apps" in their iOS 13 and iPadOS update and since then Apple has offered regular updates and features in this app which really stands out from many other similar apps.
In order to use the "Find My" app, you have to configure a few settings which we're going to talk about in a moment below.
1. Find Lost Airpods Using "Find My" on your iPhone or iPad
Here's how you can use "Find My" on iPhone or iPad devices,
Step 1: Open "Settings" on your iPhone or iPad.
Step 2: Tap on your "Apple ID/ Device Name" which is usually located at the top of the settings.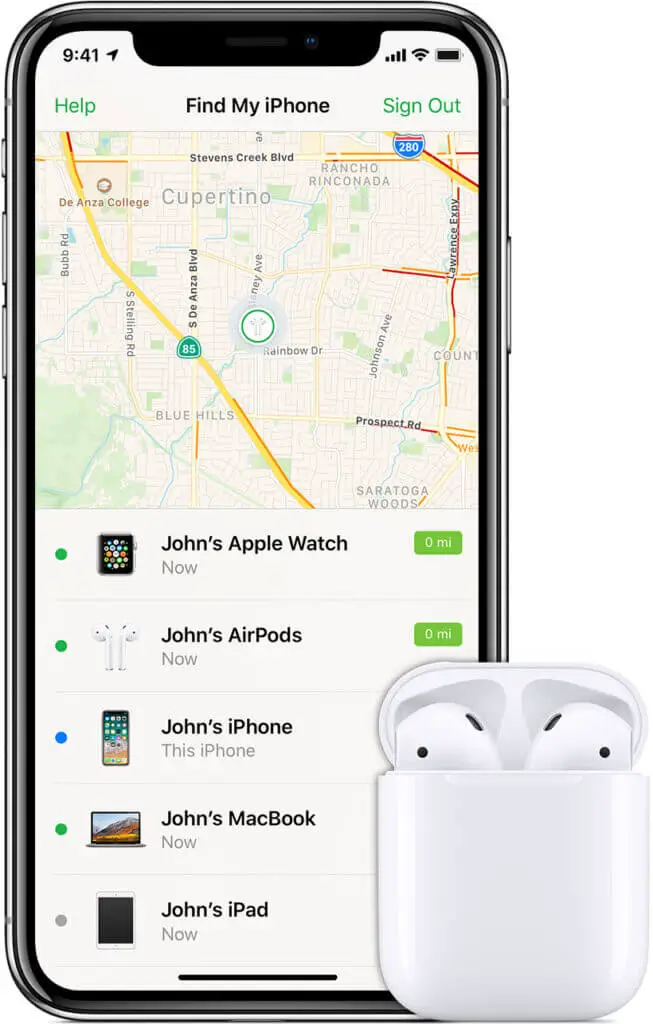 Step 3: Scroll down a bit and you'll find "Find My" options. Tap and open it.
Step 4: Now, click on your device name i.e AirPods from the device's list. And that's it.
You'll get to see the last known location of your AirPods when you tap on the device name from the list.
If you saw "No location found", then it simply means the device has gone offline and "Find My" can't track it.
The best thing to do in this situation is to head over the last known location of the device and search for it thoroughly. If the luck is on your side, you'll get it back, or else you may have to find any other way to find it.
If the AirPods are connected to your iPhone, then finding your AirPods becomes even easier.
Here's what you should find the lost AirPods on iPhone or iPad (If they are connected),
 1. Open the "Find My" app on your iPhone or iPad and tap on "Devices".
 2. Select the AirPods from the list.
 3. You've got 3 options now.
* Play Sound: Tap on this button and you'll hear a unique sound from your AirPods. Follow the sound and you'll find your AirPods pretty quickly.
You can also find one side of AirPods by clicking on the "Right" or "Left" side buttons in the options. After finding the AirPods, click on "Stop" and place them inside the case.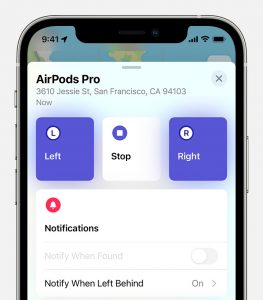 * Directions: If you have lost the AirPods with the case and is nearby, click on the "Directions" button to locate it. This option also tells you the exact distance between you and your AirPods. Just follow the directions on the map and you can find it without any hassle.
* Remove This Device: If you want to unpair or remove your AirPods connected to your iPhone or iPad, then click on this option and you're good to go. When you perform this action, you won't be able to locate the device. You must keep this in mind. You should only take this step only If you are serious about it.
2. Using "Find My" on your computer to locate AirPods
 Step 1: Go to the iCloud page from any browser you want.
 Step 2: Tap on "All Devices" and then click on the name of your AirPods.
 Step 3: Now, you'll be able to view the last known location of the AirPods. Just follow the given instructions and you're good to go.
If the battery of your iPhone or iPad has been completely drained or you aren't able to use your device right now for any other reasons, then you can use Apple's iCloud service to track your lost AirPods.
There is no restriction about the browser and you can use any browser such as Google Chrome, Mozilla Firefox, Microsoft Edge, or even Apple's Safari browser. The choice is completely yours.
Finding your AirPods via iCloud isn't much different from using the "Find My" app. The options might be slightly different but the functions are the same and it is pretty much easy to follow it.
3. "Play Sounds" to find Lost AirPods
I know I've already talked about this above but let me clarify a few more points to help you understand it even better.
The first thing you should know about "Play Sounds' on the "Find My" app is, it doesn't work when your AirPods has gone offline.
I know that a lot of people won't feel good when they read this sentence but it is what it is.
There is no official tool or device by Apple that can help you track or locate your lost AirPods when they are offline.
The best thing to do is to locate from its last known location or else you may have to find the replacement of your AirPods by visiting the nearest Apple Store.
I hope you may have understood a little bit about the "Find My" tool from Apple.
These are some of the ways to track your AirPods if you have missed or lost anywhere. Let's see how you can keep your AirPods safely without losing or misplacing them anywhere in the future.
Best Tips to Protect Airpods (and keep it safe)
1. Twist the AirPods: Just twist your AirPods for around 30 degrees so that it would hold firmly in your ears and it'll make sure that it doesn't slip out from your ears.
2. Get a cover for AirPods: There are lots of covers and cases (like DamonLight Airpods cover) that are available to protect the AirPods and prevent them from falling from your ears.
Though it is excellent stuff to keep your AirPods safe, however, there is a small disadvantage too. You'll have to remove the cover/ case from your AirPods every time you want to put the AirPods back in its charging case.
3. Get AirPod Grips: Just like cases and covers, you'll find Grips for your AirPods too that intend to keep your AirPods safe from any theft.
The AirPod Grips are relatively large in size compared to the AirPods and it'll make your AirPods slightly heavy.
It won't be suitable for everyone however, If you use your AirPods on regular basis and want to keep it safe by any means, you should definitely get it.
It'll cost a little over $10 and there are multiple brands that offer this amazing stuff.
4. Get a Tile: If you want to keep not only your AirPods but also the case, get a Tile for yourself.
Tile is an amazing gadget to track any type of device from Phone to Tablet or any other thing, it can easily track anything with its tap. Tile cost only around $50 and I think it is worth spending on the safety of your gadgets (Including AirPods).
You can also watch this quick video about What is Tile If you want to know more about it.
Video Credits: zollotech/ YouTube
Frequently Asked Questions:
 1. What does offline mean in AirPods?
When "Offline" appears when you try to locate it via the "Find My" tool, it simply means that it is out of range and is not nearby. You won't be able to play any sounds to locate the device however, you can find the last location of your AirPods and you'll be able to get the directions of that.
2. How to Replace a Missing AirPod or Case?
To replace AirPods or the case, you'll have to pay the price for that specific product and get the replacement from any of your nearest official Apple stores. In case, your AirPods or case is having some technical issues or needs some sort of repair, the replacement will be free of cost.
3. How do you find AirPod cases with AirPods inside?
If you have placed your AirPods inside the case, you can easily find it using the "Find My" app or using the iCloud website. Just use any of the 3 methods which I mentioned above and you'll find your AirPods quickly.
4. How to charge AirPods without the case?
I'm sorry to inform you that there is no way to charge your AirPods with the case. The only thing you can do right now is to get the replacement of the case to charge your AirPods.
5. Can I use another AirPod case to charge my AirPods?
Absolutely, Yes. There are no limitations to charging your AirPods and you can charge it in any case.
6. How do I connect my AirPods without the case?
The case of the AirPods is generally required initially for pairing purposes. You can easily use the AirPods without a case however when your AirPod's charge gets completely drained, you will need the case eventually to charge it. I've explained everything in detail on this topic on GamingSimplified. Read that article to know more about it.
7. How long do AirPods last without a case?
It depends on the model of AirPods you have right now. For instance, the AirPods (3rd generation) could give you up to 4 hours of talk time. You should read this article on SoundGuys to get complete info about the battery life of your AirPods.
8. Does AppleCare+ Cover Lost Or Stolen AirPods?
If you have got the AppleCare+ subscription, then you are eligible for repairs or replacements, however, if the AirPods got stolen or lost, Apple isn't liable to give you any kind of replacement whatsoever. You have to pay additional costs If you want a new one for yourself or anyone.
9. Can someone reset stolen AirPods?
Unfortunately, you can't block your AirPods If you have lost them. If the person has stolen your AirPods and he/ she has got an iPhone or any other Apple device, then they can easily reset your AirPods and use it as their own.
10. How do I stop someone from tracking my AirPods?
If you would like others to track your AirPods, simply doing a factory reset would do the job.
Final Words:
Let's be real for a moment. Apple's AirPods doesn't come at a very cheap price and losing it is one of the worst feelings for anyone.
Thankfully, there are few (and limited) ways to recover your lost AirPods in case if that is nearby. Even If you have lost it at some other places, you can track it on the map.
Which one of the above-mentioned methods worked for you. I would be more than happy to know about that. Cheers!