You just checked that the battery of your AirPods case has been completely drained and you want to charge it again but you are unable to do that.
There may be several reasons why you are not able to charge the case. In this post, I'm going to show what you can do to fix this issue and charge your AirPods case again.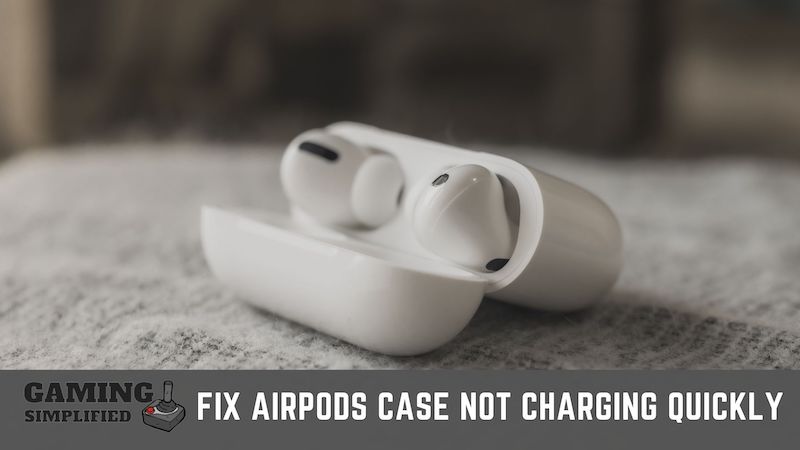 So, How to Fix AirPods Case Not Charging Issue?
In order to fix the Airpods case not charging, you have to:
Let me explain each one of them in a detailed way so that you can fix your issue ASAP. Let's get started.
1. Reset your AirPods case
Here's how to Reset the AirPods case:
Press and hold the button located at the backside of the case for around 10-15 seconds.
Now, release the button and wait for the status light to turn orange and then white.
You've now reset your AirPods case.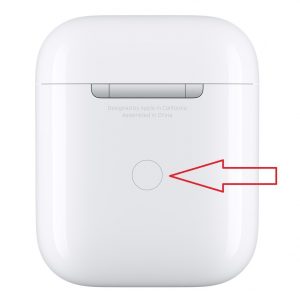 This may seem like a simple thing but this is one of the most effective ways to solve the charging issue of the AirPods case.
It won't take you more than a minute to follow this step. Resetting the case and AirPods are completely different things. Don't get confused about them.
2. Inspect the AirPods case and charger
If your AirPods Case is not Charging, ensure that the case and the charger are clean and there is no dirt or any kind of junk there. If there is, clean it properly and the issue of not charging will be gone in no time.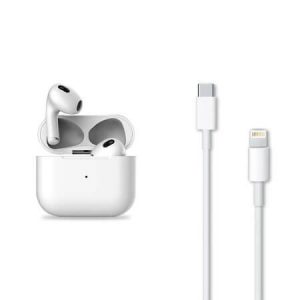 In case resetting the AirPods case didn't solve your issue, then you must inspect your AirPods case and the charger carefully. Remove any kind of junk you find in either of these things because they may be preventing charging the case. You can read how you can clean your AirPods and case by Apple itself.
3. Try a different charger
If you aren't unable to charge the AirPods case with your original charger, borrow any of your friend's chargers to test whether it is able to charge from a different charger or not.
If the case is charging properly with a different charger, then the problem lies with your charger and you may have to replace it ASAP. If it isn't charging even with a different charger, then you may have to find any other way to solve this issue like the solutions listed in our guide on right joycon not charging.
If you have tried to charge your AirPods case with a different charger and it works perfectly fine with that, then it is pretty obvious that you have to get a new charger.
The good news is, if your AirPods is still under warranty, then you can get the charger replacement from Apple without spending a penny. Yes, that's right.
However, if it is out of warranty, then it is going to cost you around $80 which is pretty expensive.
4. Check the connections
If the case of your AirPods isn't charging at all, you have to confirm that there is no loose connection between both ends of the AirPods case and the power outlet.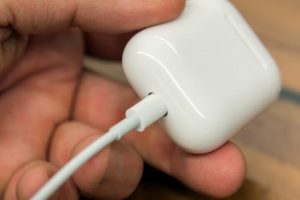 A lot of us forget to plug the charger firmly into the device or in the power outlet and without checking it, we get panicked quickly. So, first, check whether you have firmly plugged the USB cable in the case, and then you must ensure that you've plugged the power adapter into the power outlet properly. If you don't pay close attention to either of these things, then you won't be able to charge your AirPods case for sure.
5. Update the AirPods firmware
There is no manual way to update the firmware of your AirPods or AirPods Pro. It automatically updates whenever the latest firm is available.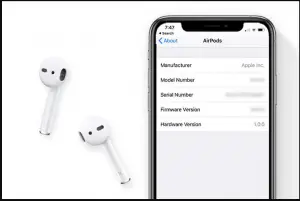 Bugs in relatively older firmware might cause some issues while charging your AirPods.
The latest firmware always fixes the bugs and it is highly recommended to stay up to date.
There are certain things you have to do in order to update the firmware and they are,
Make sure your AirPods are connected to your device.
Place the AirPods in the case and keep the lid open.
Keep the AirPods case connected to the charger while updating the firmware.
You must be connected to a Wi-Fi network.
If you follow this simple procedure, then the firmware of the AirPods will be updated to its latest version without any manual action from you.
6. Replace the AirPods case
If you couldn't fix the AirPods case not charging issue even after following various methods, then it is time for you to replace the AirPods case itself because it may have been damaged internally and can't be fixed easily.
If any of the above methods didn't work for you and you are still struggling to charge your AirPods case, then it is time to replace your AirPods case. I know a lot of us don't want to spend extra money but If you want to use your AirPods again, then you have to replace the case or else there is no other way to charge it.
7. Take the case to Apple Store
If your AirPods case isn't charging suddenly and you don't want to risk fixing it on your own, I would highly recommend you take it to the official Apple service center and they will take care of it.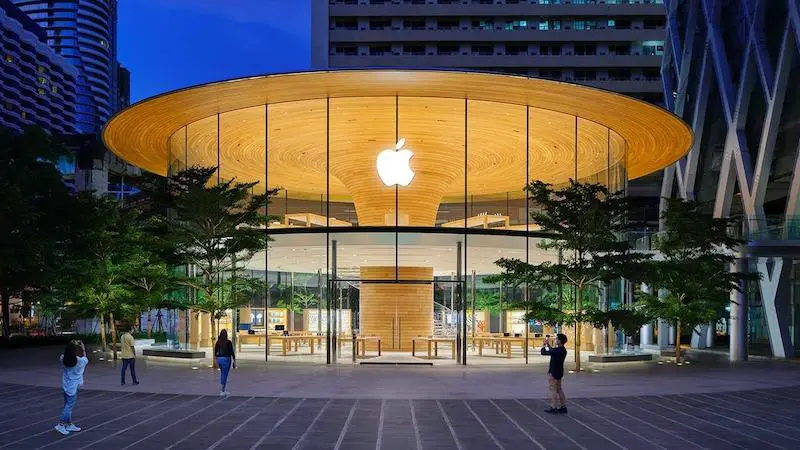 If you have purchased your AirPods or AirPods Pro recently, then there is a high chance that it is still under the warranty. If it is, you can take your AirPods and the case to your nearest official Apple Store to get it repaired If possible, and If not, you can get it replaced without spending anything. If it is out of warranty, then you may have to spend some money to repair or get a new case.
Frequently Asked Questions:
1. What are the colors of the AirPods case indicate?
* Green: This color indicates that the case or the AirPods have been completely charged.
* Orange: It means the case or the AirPods is currently charging.
* Flashing White: This color appears when the case is ready to connect via Bluetooth.
* Flashing Amber: It indicates that you have trouble with your AirPods and it needs to be fixed ASAP.
 2. Can you charge your AirPods overnight?
Yes. You can absolutely charge your AirPods or AirPods Pro overnight and there is nothing to worry about the damage while charging it overnight.
3. Why is my Airpod case not charging my AirPods?
If you aren't able to charge your AirPods with the case, then make sure it is fully charged and clean. If that doesn't fix the issue, resetting the AirPods will get rid of this issue.
4. Why I'm unable to connect AirPods with the case?
The first thing you should check is whether you have turned on the Bluetooth or not. If it is turned on, then unpair your AirPods from your device, reset the Airpods and then try to connect them again.
5. Is it possible to charge AirPods without the case?
Unfortunately, there is no other to charge your AirPods without the case. You may use it for some time however you would need the case to charge it again.
Final Words:
If you can't charge the case of your AirPods, then there is no other way to charge and use the AirPods. You can follow any of these 8 ways to fix the charging issue of your AirPods and start using your AirPods again.
If you found this post useful and you are able to charge your AirPods again by following any of the above-mentioned methods, then I would like to hear about that in the comments below. Cheers. Also, check out our guide on how to find out who a textnow number belongs to and how to fix this person is unavailable on messenger but active!