When it comes to flight simulation online, the two most popular networks are Ivao and Vatsim. Both of these networks offer different levels of realism and immersion when connecting with other pilots. 
So, which one should you pick between ivao vs vatsim?
Choose VATSIM if you want a network with more users and seriousness. On the contrary, IVAO has fewer users and is a bit lenient when it comes to prerequisites. But, IVAO does have a better client and software and IVAO is more beginner friendly. Contrarily, VATSIM is more on the professional side.
This is only a summary of the entire article. To make the best decision, you got to read till the end; start reading here!
Ivao Vs Vatsim: a Quick Overview
Before heading on to the information, a glance at the big picture can help you out immensely. I've mentioned the major differences between the two networks below. Have a look.
Differentiating Factors
IVAO
VATSIM

ATC Coverage

Spain, France, Italy, and South Europe

US, UK, Oceania, and Germany

Software and Clients

Better (No Built-in Voice Communication)

Good (Built-in Voice Communication Available)

Ease of use

Easy

Moderate

Beginner friendliness

Better

Good

Prerequisites 

Basic Aviation Rules

Basic FS3 Rank

Knowledge About Other Ranks

Sitting for Aviation Exams

Joining VATSIM Region

Joining VATSIM Division

User count

240,000+

800,000+

Cost

Free

Free
From the chart above, the key differences should be clear to you now. Yet, you will need to know much more to pick the best flight simulation network.
Ivao Vs Vatsim: a Detailed Comparison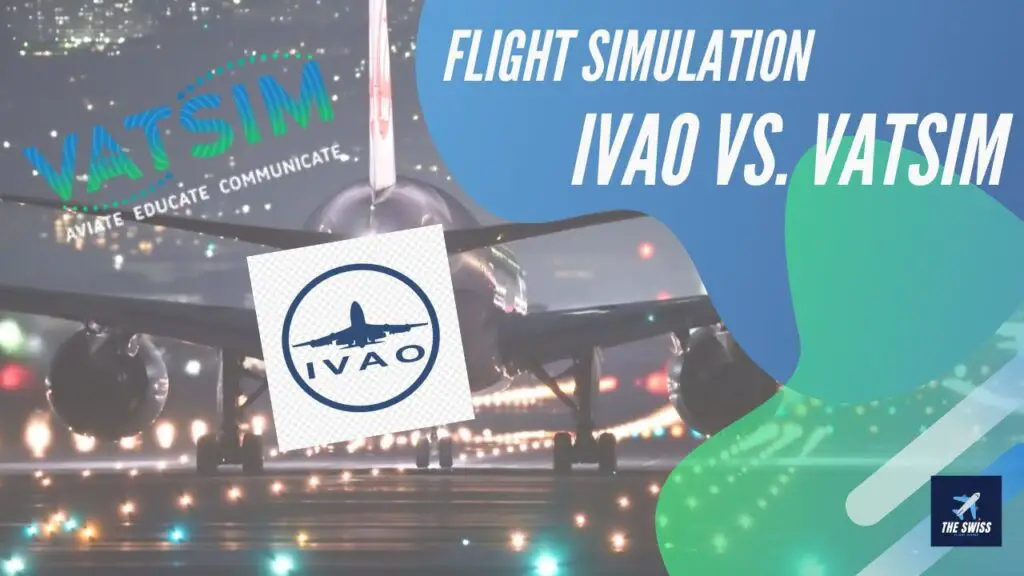 Now that we've covered the basics, it's time for some detailed comparison. The detail will really help you differentiate the small factors between these two networks!
ATC Coverage:
Whenever you're selecting a flight simulation network, knowing about its ATC coverage area is critical. 
IVAO covers mostly the European region. It includes Spain, France, Italy, and South Europe. You can seamlessly run this network whenever you're among any of these regions. 
Although you may operate the network outside of the region, the latency will be very high. 
On the other hand, VATSIM's region is limited to the United States, the United Kingdom, Oceania, and Germany. You will experience the lowest latency in these regions while running VATSIM.
IVAO and VATSIM are equally capable when it comes to ATC coverage. This comparison is similar to the comparison between DX12 vs DX11 for MSFS.
Summary: Both IVAO and VATSIM can deliver a good amount of ATC coverage in the selected areas. 
Software and Clients:
Both of these flight simulation networks have corresponding software and clients to simulate the flights effectively.
IVAO uses the Aurora software to run the flight simulation network. Also, IvAp is the virtual pilot client and IvAc is the virtual ATC client. If you've got an X-plane simulator, you will need the X-IvAp which is the virtual X-plane client. 
But IVAO users use an external software called 'Teamspeak' to communicate as there's no built-in voice communication system.
All of these clients and the Aurora software are easy to use and quite effective. When compared to the VATSIM software, the IVAO software is easier and more efficient to operate.
On the contrary, VATSIM has 2 software available; the SquawkBox 3 and FSinn. Also, it has the vplane and xplane clients for the network to work and a built-in communication system. Though, this client is getting more and more compatible day by day.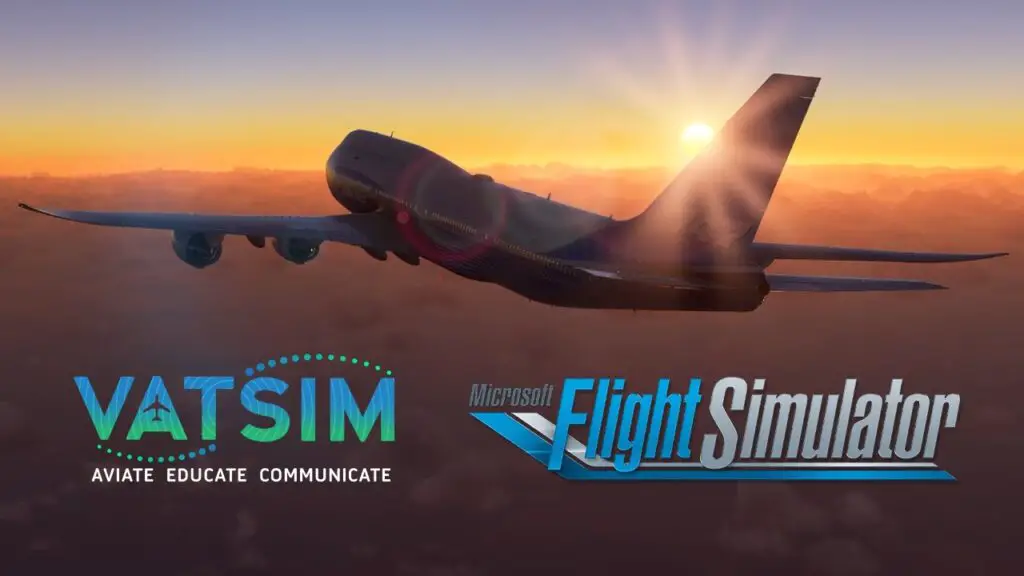 For instance, MSFS is said to be compatible with VATSIM. Although, the flight simulator gets stuck at times.
If you're facing any trouble installing the VATSIM software, use this video as a guide-
Summary: IVAO has better software but no built-in communication system. VATSIM has decent software with a built-in communication system. 
Beginner Friendliness:
Before joining any flight simulation network, it's good to know if the network is beginner friendly or not. 
In this case, VATSIM has higher standards than IVAO. Also, the ATCs on VATSIM are much more professional when compared to IVAO. 
IVAO is more beginner friendly than VATSIM. There are ATCs ranging from rookies to professionals. IVAO is considered to be the better training ground for virtual aviation purposes. So generally new players tend to join IVAO first and then shift to VATSIM. 
You can follow any guide to add ATC to your flight simulation network to be prepared beforehand!
Summary: Between IVAO and VATSIM, IVAO is more beginner-friendly, and new players usually start out with it.
Prerequisites:
There are certain tasks you have to complete before getting to fly on either network. Both IVAO and VATSIM have prerequisites. 
For IVAO, you need to have a basic FS3 rank. Also, you need to know about the private pilot ranks. This helps to communicate with the ATC. There are also other documentaries about ranks and basic aviation rules you must know about.
In IVAO, anyone registering needs to be at least 16 years old or more. Also, the rules and regulations will vary based on the region you select. You must also know the rules and phraseologies. 
On the contrary, VATSIM is on the stricter side. Joining a VATSIM region and division is mandatory for being a pilot. Moreover, you need to sit for multiple exams before becoming a pilot on VATSIM. VATSIM has an age requirement of 13 years or older. 
Also, both network requires you to have a good internet connection. Ethernet is the best option in this case.
However, you may be using PCI cards. In that case, you can get maximum speed by using the best PCI e WiFi cards out there.
Summary: VATSIM has more prerequisites compared to IVAO.
User and Popularity:
The more users a flying network has, the more popularity it acquires. IVAO and VATSIM both are popular, but one is more than the other.
IVAO is older than VATSIM, however, it has less popularity. The user count of IVAO is more than 240,000.
On the other hand, VATSIM has a user count of a staggering 800,000+. It has beaten IVAO in terms of user count and the network's getting more popular by the day.
Summary: In terms of popularity, VATSIM is more popular and has more users than IVAO. 
Ivao Vs Vatsim: Which One Should You Pick?
That is all the detail you need to choose between IVAO and VATSIM. All of this information may get you confused, so I'll sum it up for you. 
If you're looking for a network that has more users, is professional, and has good coverage, pick VATSIM. However, if you're a beginner, VATSIM might be tough for you. Additionally, VATSIM's clients are not as good as IVAO.
On the contrary, pick IVAO if you're looking for a beginner-friendly simulation network with fewer prerequisites. Moreover, IVAO has better software and clients. Still, it has fewer users than VATSIM and is easier to use.
Frequently Asked Questions (FAQs):
How do I fly on IVAO?
To fly on IVAO, start by downloading IVAO and installing it. After that, you have to set up the altitude you want to fly on. Then, connect to IVAO using the WorldServers and submit your preferred plan of flight. You will need some training to fly which will be provided by the Air traffic Control.
Is VATSIM realistic?
Yes, VATSIM is realistic. VATSIM has received appreciation and credit for its quality and realism from many commentators. According to them, VATSIM is able to provide the depth and network fit for a flight simulation network.
How do I use VATSIM?
To start using VATSIM, you have to create a VATSIM account. Sign up for a VATSIM account on VATSIM official website. After that, you must cover the basics of using a flight simulator. Take aid from the Pilot Resource Centre for this part. After learning more about it, you can choose a pilot client and start.
Endnote
That's all the differences between ivao vs vatsim. Hopefully, I was able to help you make the right decision according to your preferences.
It's always better to know the basics and details of using a flight simulator before any flight. This improves the communication between the air traffic control and you.
Best of luck.