Gaming in dual monitors has risen in popularity over the years. But it is more commonly seen in PCs. So why is it less prevalent with even current-generation consoles? 
So does xbox series x support dual monitors?
No, the Xbox Series X does not support dual display output. You cannot get multiple displays to work simultaneously even with an HDMI splitter. But the console does offer a split-screen gaming experience. 
This just gives a brief overview of the topic. All the details can be found in this article.
Dual Monitor With Xbox Series X?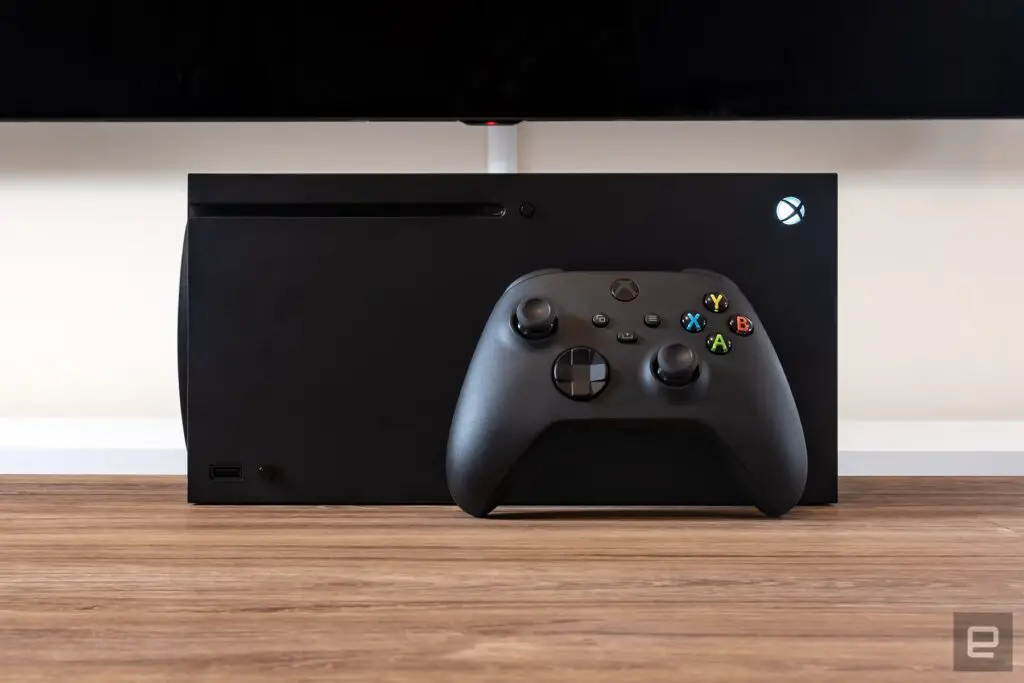 The Xbox Series X does not support dual monitors. Even using an HDMI splitter will not provide dual monitor functionality.
In terms of specifications, the Xbox Series X features an 8-core AMD Zen 2 processor and 16 GB of GDDR6 RAM. The console has a custom AMD RDNA 2 GPU capable of up to 12 teraflops of processing power.
All this processing power makes the console capable of supporting 4K resolution at up to 120 frames per second. The console can output in 1080p, 1440p, and 4K resolution. But only in one display. 
Additionally, the Xbox Series X does not support an ultrawide display either. So you cannot plug in your ultrawide monitor with the console. 
Why Does Dual Monitor Not Work on Xbox Series X?
The Xbox Series X not supporting dual monitors primarily because of its lack of ports, it only has 1 HDMI port. Other consoles overcome this port limitation with the support of HDMI splitters. But The Xbox does not support splitters as well, making dual monitor gaming impossible.  
In terms of ports, the Xbox features a single HDMI 2.1 port and three USB 3.1 ports. So ports partially limit the display output to one monitor only. But whereas the Playstation 5 offers multiple display support using a splitter, the Xbox does not. 
Having dual monitor support would certainly be a desirable feature for some users. But it's important to note that most gamers are content with using a single display for gaming. 
And a second monitor may affect your gaming experience in a negative manner. 
Microsoft likely made the decision to focus on other features and functionalities that would benefit the majority of users. And did not invest resources into implementing dual monitor support.
Remember that even if the console had multiple device support, not all games support multiple displays. This might be another reason for skipping the feature from the console.
However, there are users who do want dual monitor support and plenty of games that support it. So it is a feature that should come with the higher-end Xbox Series X. As there are other gaming systems that do offer this functionality.
So What is the Alternative to Dual Monitors for Xbox Series X?
You cannot use multiple displays with the Xbox Series X. But you can split the screen of one display and have a multiplayer experience. 
The Xbox Series X continues the tradition of Xbox split screen gaming from its predecessors. This allows players to share the same screen while playing together locally. 
Many popular games on the Xbox Series X support split-screen gaming. The list includes Dirt 5, Gears 5, Halo: The Master Chief Collection, Minecraft, Rocket League, and more. These games offer local multiplayer options, allowing players to compete or cooperate in the same game using split-screen.
To turn on split-screen gaming, players first need to make sure that two controllers are connected to the Xbox. Once that's done, they need to start the game they want to play in split-screen mode. And then sign in with the profiles of the players who will be playing together. 
From there, they can navigate to the game's multiplayer or settings menu and select the split screen option. The game will then split the screen into two, with each player's perspective taking up half of the screen.
Can I use 2 monitors on Xbox Series S?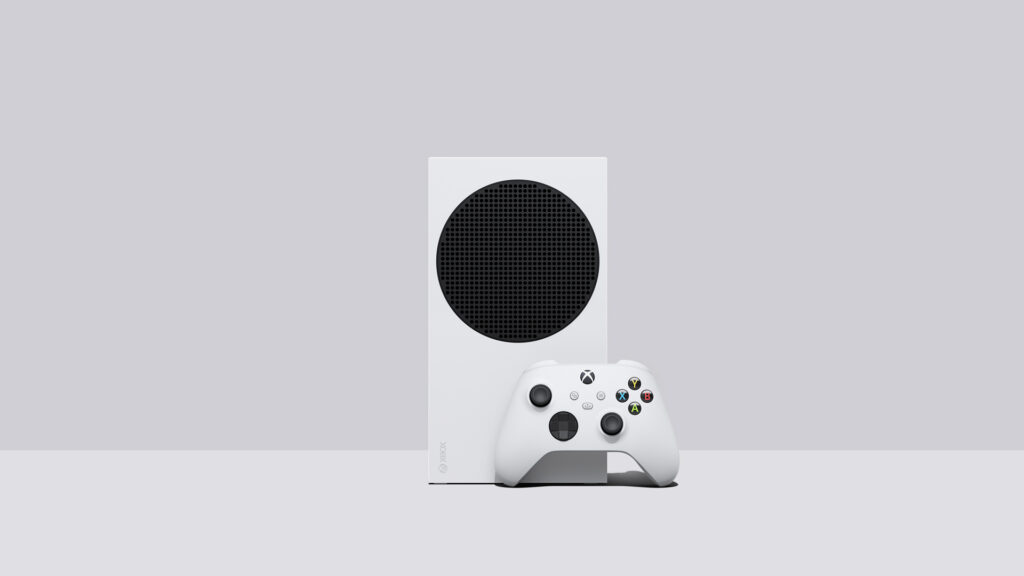 Unfortunately, the Xbox Series S does not support the use of two monitors. Just like the Xbox Series X, the Xbox Series S has one HDMI por. And, it only supports a single display output at a time. 
As such, it is not possible to connect two monitors to the Xbox Series S. Even if you use an HDMI splitter.
The Xbox Series S does not support ultrawide gaming either. And unlike the Series S, it only outputs at a maximum of 1440p resolution.
Best Monitor for Xbox Series X 
The Xbox Series X does not support multiple displays. But that does not mean you cannot make the best out of one display. Here are our favorite picks.  
Note that the monitors here are not ideal for sound. You may want a subwoofer connected to a soundbar for the optimum sound experience. 
Best Overall Monitor: Gigabyte M32UC 
This 32-inch 4K monitor offers a stunning display with a resolution of 3840 x 2160 pixels. It has an impressive 95% DCI-P3 color gamut and also features a 10-bit IPS panel with HDR support. This makes it perfect for playing games with rich, vivid colors. 
In addition to its impressive image quality, the Gigabyte M32UC also offers a variety of useful features. The list includes USB-C connectivity, built-in speakers, and a fully adjustable stand. 
One downside of the monitor is that the Gigabyte M32UC has a 60Hz refresh rate. This is not as high as some of the other monitors on the market. But it is still more than sufficient for most games and offers a smooth and responsive gaming experience.
All of these features make the M32UC the best overall monitor for the Xbox Series X. It has an excellent image and feature set at a reasonable price.
Best Big Monitor: Philips Momentum 559M1RYV 
This 55-inch 4K monitor is an excellent choice for gamers who want a big display for split-screen gaming. The Momentum 559M1RYV offers a fast 120Hz refresh rate, VESA-certified DisplayHDR 1000, and Ambiglow lighting. All these create an immersive gaming experience. 
The monitor is optimized for the Xbox Series X. And it includes several features such as a low input lag mode, adaptive sync, and support for FreeSync Premium Pro. 
All of these features make the Momentum 559M1RYV an excellent choice for gamers who want a large, high-quality display.
Best Entry-Level 4K Monitor: ASUS TUF Gaming VG289Q 
This 28-inch 4K monitor is an entry-level option that offers a great balance between price and performance. The VG289Q features a 60Hz refresh rate, 1 ms response time, and FreeSync support. This ensures smooth and responsive gameplay. 
The monitor also comes with ASUS TUF durability and a 3-year warranty. This is a testament to the lasting quality of TUF products. Overall, the VG289Q is an excellent choice for gamers who want a 4K monitor that won't break the bank.
The monitor even has models with higher refresh rates as well. 
Best 1440p Option: Samsung Odyssey G7
The Samsung Odyssey G7 features a curved 32-inch display with a resolution of 2560 x 1440 pixels. The curve of the monitor is designed to enhance immersion and reduce eye strain. This makes it an excellent choice for extended gaming sessions.
The monitor boasts a 240Hz refresh rate and a 1ms response time. This ensures that games run smoothly and with minimal lag. 
But what truly makes the G7 great for Xbox Series X is the VRR support. The Samsung Odyssey G7 supports variable refresh rate (VRR) technology. This is particularly handy as the Xbox Series X does support VRR. 
The monitor even has GSync and FreeSync technology. Though the monitor is of high quality, it might have GSync flickering. 
The monitor is HDR600 certified, which means that it can display a wide range of colors and high-contrast images. This makes it an excellent choice for games that take advantage of HDR technology.
Frequently Asked Questions (FAQs):
Does PS5 Support Dual Monitors?
The PS 5 can support dual monitors, but only with the help of an HDMI splitter. The console only has one HDMI 2.1 port. So without a splitter, you cannot use multiple displays. And even with a splitter, the resolution and refresh rate may be affected.
Can you use two monitors on Xbox One?
You can use two monitors on the Xbox One, but not natively. You will need to use an HDMI splitter or a DisplayPort adapter to get multiple display outputs from the console. 
Is Xbox Series X Backwards Compatible? 
Yes, the Xbox Series X is backward compatible with a wide range of Xbox games from previous generations, including Xbox One, Xbox 360, and even some original Xbox games. Additionally, some games have been optimized for the Series X, offering improved graphics, and performance.
Conclusion
And with that we know the answer to does xbox series x support dual monitors. It does not, not even with an HDMI splitter. 
The Series X is a more than capable gaming machine. Though it does not support multiple display outputs, it can give you an amazing gaming experience with the right display.