The company Digital Storm is famous for their extreme computers. They build high-quality computers with custom water cooling and high-end hardware, often with a twist. They hardly use low-profile CPU coolers.
At CES, they are showing off their latest creation. It's the Project Sparks, which is a tiny PC that increases the "I want it now"-feelings to max.
The new Project Sparks is a tiny machine in the Micro STX formfactor. It measures only 12 inches in height which is not much at all.
However, that doesn't mean that the hardware that Digital Storm has cramped into this small space is bad. It is using an i7 from Intel's 8-generation processors, Coffee Lake.
Paired with that is a GTX 1080. That is the max configuration but it's possible to get hardware not as beefy as that on their website.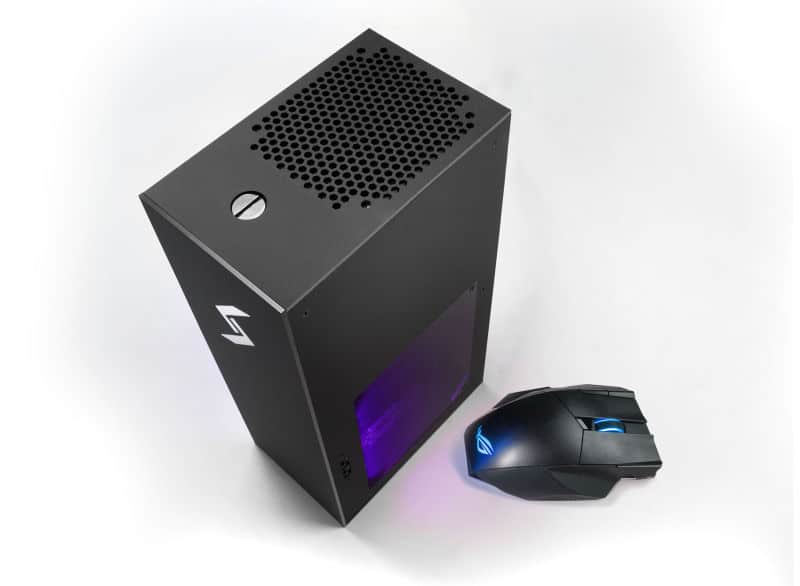 To build a computer this small, it would require a small motherboard. Fortunately for Digital Storm, ASRock did unveil their small form factor motherboards as CES as well.
Without any confirmation, this is probably the motherboard that is being used in Project Sparks.
The size of this motherboard is the same size of motherboards found in NUCs. The unique feature is that it has a slot for Mobile PCI Express Modules.
It is basically the same thing as PCI Express for desktop but in a smaller form factor. Mobile PCI Express Modules (MXM) is often found in gaming laptops that is using discrete graphics cards.
They are very much plug and play, just as normal graphics cards, as long as the graphics card can fit into the system.
What this means for Project Sparks, is that you will be able to swap out the graphics card, even though it is an MXM card. On top of that, it's also possible to swap out the CPU, Ram and storage in the system.
Digital Storm's computers never come cheap and if you have seen one of their systems you know why.
There is no information on the price of the base configuration of Project Sparks (which will feature a GTX 1060) but it should be released anytime during Q2 of 2018. Also, before you go, check our guide on how to connect airpods without charging case!
Video Review