A lot of people have doubt in their minds about whether they Can watch normal TV on Amazon Firestick?
If you are of them, then you'll be getting the answer to this question in the next few minutes.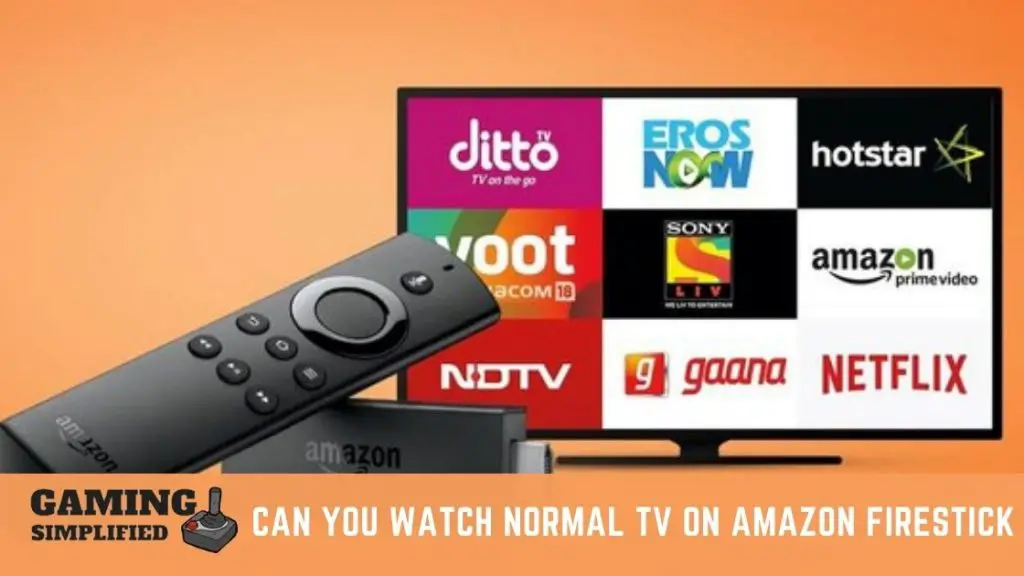 So, Can You Watch Normal TV on Amazon Fire Stick?
Simple answer is Yes. You can watch normal TV on Amazon Firestick via apps like fuboTV, Hulu + Live TV, YouTube TV, and DirecTV Stream that doesn't require any Antenna at all.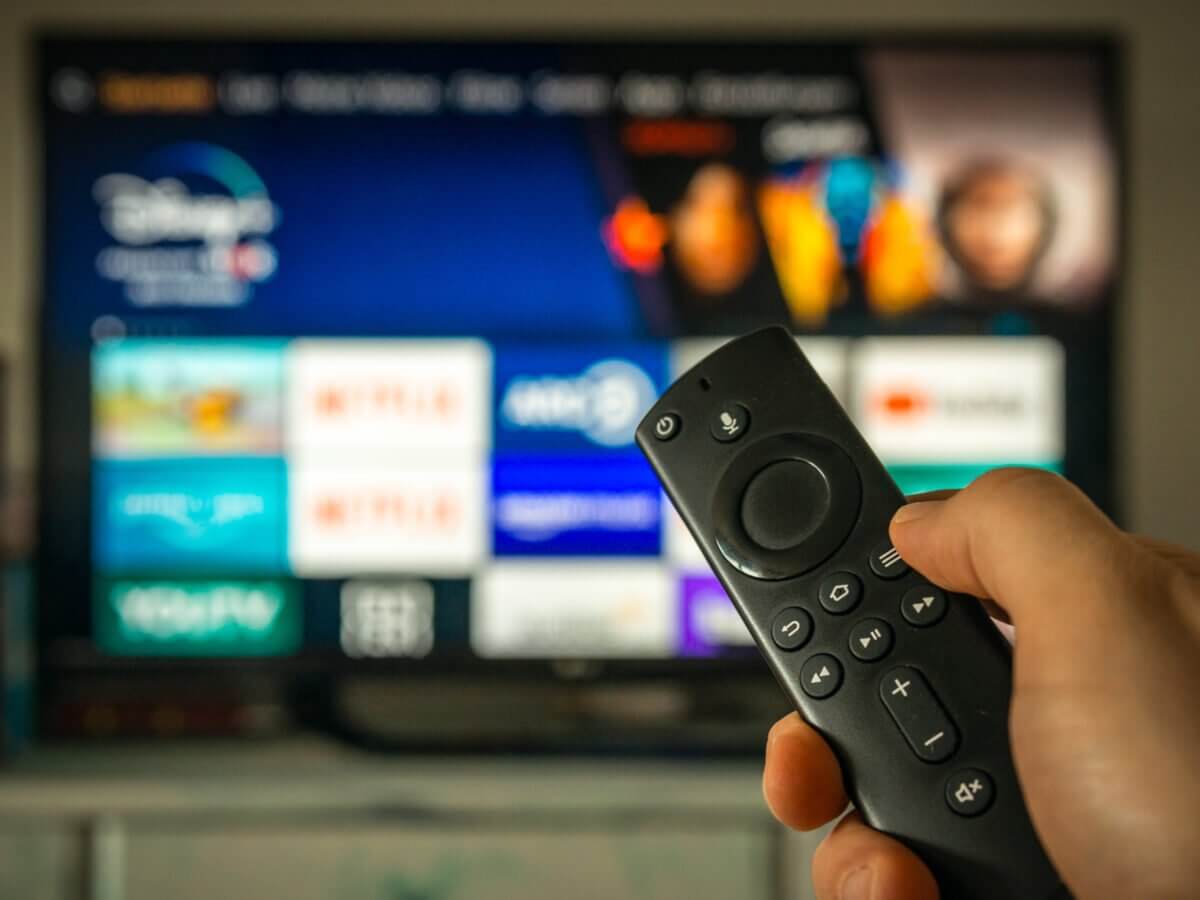 If you are looking for more info, I would suggest you continue reading because I'm going to discuss this topic in a detailed way so that you get to choose the right option for you.
Let's get started.
How To Watch Live TV on Firestick For Free?
To watch Live TV on Firestick for free, you can install apps mentioned below and start your tv watching experience:
1. Pluto TV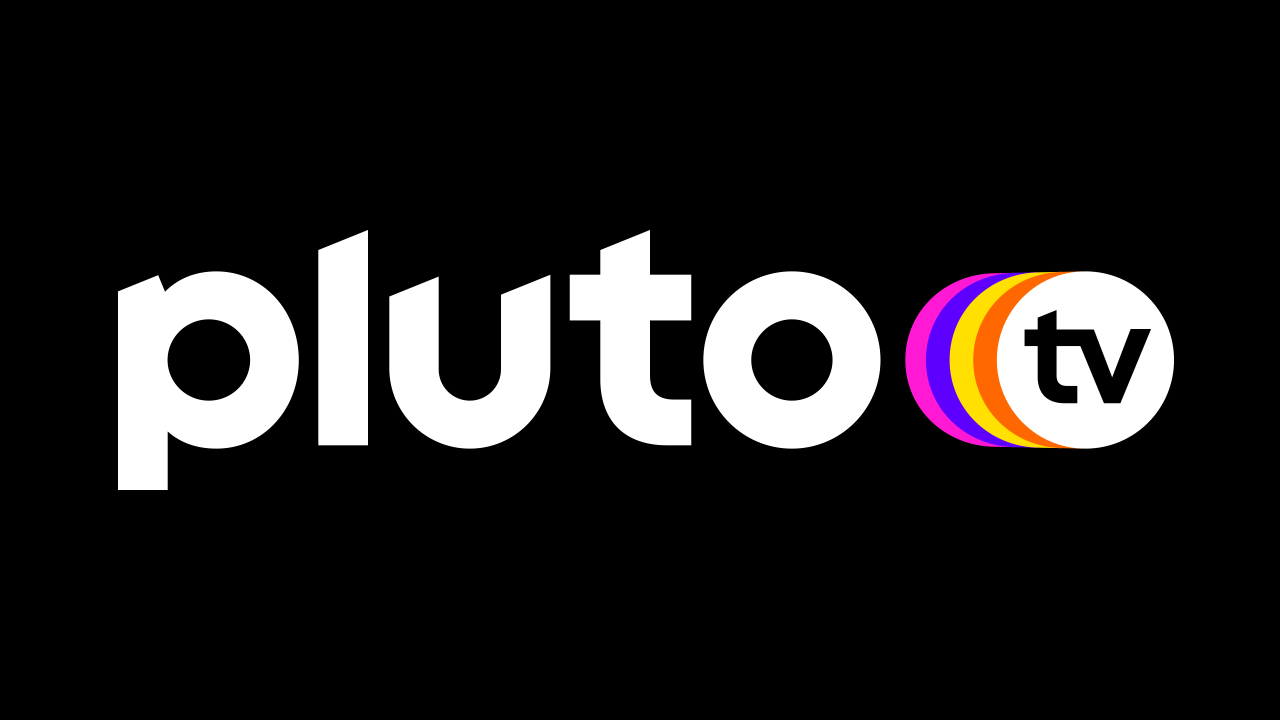 Pluto TV is one of the top streaming apps to watch live TV as well as On-Demand content on Firestick for completely free and it is available officially on Amazon App Store.
If you already don't know, let me tell you that Pluto TV has been ranked as one of the best free streaming services in the United States and it has over 200 channels to offer.
Some of the notable channels on Pluto TV are the CBS News channel, NFL channel, and Bloomberg TV.
It is owned by one of the biggest TV Networks in the United States i.e Paramount Network hence, you can expect quality content from this free service.
I have already recommended Pluto TV as one of the best IPTV for Firestick and I would still recommend it here too because of the amazing content it has to offer.
Apart from Firestick, Pluto TV is available on Roku, Android, Windows, and many other popular platforms.
2. Xumo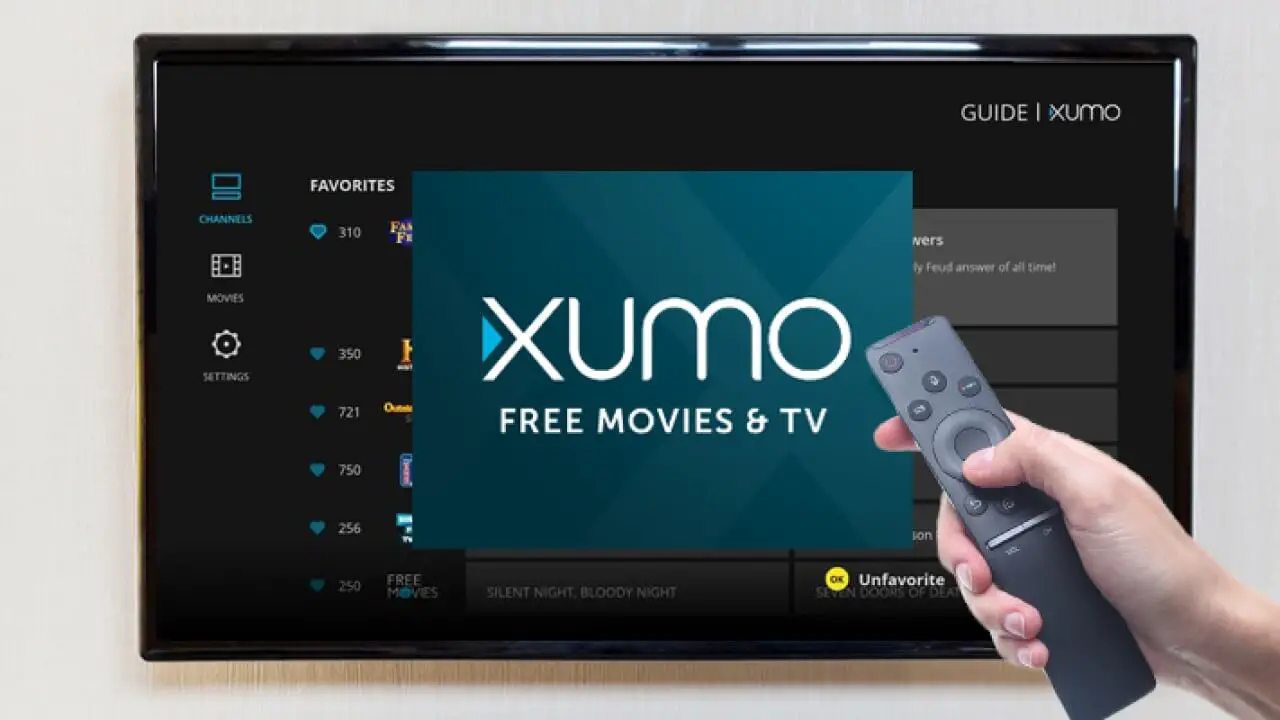 If you want to watch normal TV on your Firestick TV for free of cost, look no further as Xumo has over 190 Live TV channels across multiple categories.
If you couldn't find your favorite channel on Pluto TV, don't worry as Xumo has more quality options than that.
Just open the search bar on Firestick, type "XUMO" and then download and install the app by following the instructions you get on the screen.
Some of the most popular live TV you can get on Xumo are LiveNOW from FOX, ABC News Live, TODAY All Day, and Fox Sports.
Apart from Live TV, you can watch some classic movies on Xumo for free.
The best part of Xumo is, that you don't even sign up for their platform for streaming which is a bit annoying for some people.
3. Peacock TV
If you want to watch some of the popular news channels on your Firestick, Peacock TV is here to offer you the same content without any charges.
If you want to watch Live TV, especially news channels on your Firestick TV, Peacock TV could be the perfect choice for you.
It might not have Live TV of all genres however, it has a decent number of channels for News.
Some of the top news channels available on Peacock TV are Sky News, Chicago News, and New York News.
Using Peacock TV on Firestick is quite easy as their app is officially on the App Store. All you have to do is, install their app and sign up for their free membership account and that is it.
If you have any confusion to install Peacock TV on Firestick, you should watch the below video by Juan Camacho.
How to watch normal TV on Firestick without cable?
To watch normal TV on Firestick without cable, you can subscribe to any of the popular streaming services like YouTube TV, fuboTV, or Hulu + Live TV that offer similar content with reasonable pricing.
Even though the free streaming apps which I have discussed above have a lot of channels to offer but most of them aren't popular and only a limited number of channels are popular ones and that's the reason I have included paid options for you.
Let's see what these services have to offer.
YouTube TV
To Install YouTube TV on Firestick, you have to:
Launch the "Home Screen" on your Firestick TV.
Tap on the search bar and then type "YouTube TV".
Select the correct option and then click on "Download".
After installing the app, sign up or sign in with your account details.
And that is it. Now, you can start streaming your favorite channel on YouTube TV.
Almost everyone uses YouTube to watch videos of our favorite creators but do you know that you can watch more than that on YouTube?
YouTube has a dedicated service called YouTube TV that offers Live TV and On-Demand content for a monthly subscription.
You can watch most of the popular Live TV channels in the US such as ABC News, BBC World News, CNBC, CNN, Fox News, and much more.
The base plan of YouTube TV starts at $65/ month and If you want more channels apart from what you get on a monthly plan, you can get it as an Addon.
Pros:
Has the ability to replace cable TV with a large number of channels.
Easy to use interface.
Unlimited cloud DVR storage.
Cons:
A sudden increase in pricing.
Lack of tennis channels.
If you are okay with these notable points about YouTube TV, you should definitely give it a try and try replacing your cable TV with that.
fuboTV
If you are a sports enthusiast and watch TV mainly to watch sports matches and news, fuboTV could be the perfect choice to replace your cable TV on Firestick.
fuboTV has over 150 channels but it specializes in sports channels and some of the popular sports channels available on fuboTV are NFL Network, ESPN, Fox Soccer Plus, and SEC Network.
You can install fuboTV on your Firestick officially from the App Store of Amazon and the pricing of this service starts at $70/ month which is slightly more expensive than YouTube TV.
Pros:
Perfect choice for sports lovers.
Highly reliable.
Available on multiple platforms.
Cons:
TBT, CNN, Cartoon Network, and TCM are unavailable.
Most of the contents can stream only up to 720p.
If you don't mind not having CNN and a few other channels on Firestick, there is no reason to ignore this amazing service to replace your cable TV.
If you want more info about fuboTV, you should definitely watch this video.
Video by: YouTube.com/ Shall I Stream It?
Hulu + Live TV
A lot of people are aware of Hulu but mostly don't know about Hulu + Live TV which could literally replace your cable TV.  Hulu + Live TV is basically a combination of both On-Demand content and Live TV in a single package.
If you are already a Hulu subscriber, you are surely going to love Hulu + Live TV as you don't need to install a separate app on your Firestick to watch live channels of your choice.
If you are wondering what channels you may get on Hulu + Live TV, take a look at the below image.

The monthly plan of Hulu + Live TV costs the same as fuboTV i.e $70/ month and you have options to add more channels via Addon.
Pros:
Excellent interface.
Reasonable pricing.
Cons:
Has a limited number of regional channels.
Overall, Hulu + Live TV is a great choice for those who don't want to use their cable TV anymore and watch it via any other sources.
Here's a video review about Hulu + Live TV.
Video by: YouTube.com/ Antenna Man
Bonus:
DirecTV Stream is a great alternative for fuboTV that offers similar content with the same price tag. If you didn't like fuboTV for some reason, you can always go for DirecTV Stream and I'm pretty sure that you won't regret it.
I have shared a step-by-step to install the DirecTV app on Firestick. You should definitely check it out If you want to know more about using DirecTV on Firestick.
Frequently Asked Questions:
1. Can you watch TV for free with FireStick?
Yes, there are a few apps like Peacock, Xumo, and Pluto that lets you watch TV on Firestick for free.
You may not be able to watch all the TV channels on Firestick for free however, these apps offer a decent number of channels to watch the news and a few movies.
2. Is Netflix free with Fire Stick?
No, Netflix isn't free on Firestick at all and you can only stream that If you have an active subscription.
3. How do I get rid of cable and still watch TV on Firestick?
You can get rid of cable and still watch Live TV and movies on Firestick by getting a subscription to YouTube TV or fuboTV.
Not everyone likes to use cable TV these days and If you are one of them, you can subscribe to any of these two services and start streaming your favorite channels on Firestick.
4. What channels come with Fire Stick?
Some of the popular channels that come pre-installed with Firestick are BBC iPlayer, Britbox, and My5.
If you want to add more channels to your Firestick, you can go with any of these apps I have discussed above and you'll be able to watch your favorite channel on Firestick.
Final Words:
Watching normal TV on Firestick is possible, however, you must know some of the basic differences between free and paid services in order to use them properly.
A lot of people have recommended using Amazon recast to watch normal TV on Firestick but I didn't include that on purpose because a lot of people have issues using that device for casting and I don't want to confuse them with more technical terms.
I guess now you may have understood how to watch normal TV on Firestick and have made the decision which option to go for. Let me know which option you have opted for in the comments below and I'll get back to you ASAP. Before you go, check our quick guide on resetting firestick remote!