If you thought that Razer was in the PC Master Race, you were probably not alone. However, it turns out that Razer loves all kinds of gamers, even console gamers. With their keyboard and mouse combo, the Razer Turret for Xbox One, they give the (other) green team some love.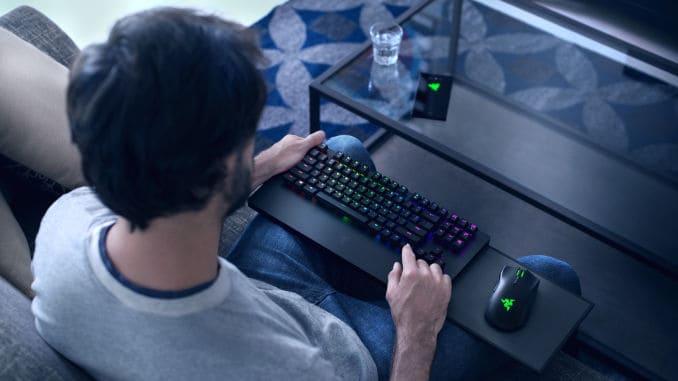 The Razer Turret for Xbox One has been teased by both Razer and Microsoft for a while as the companies partnered together to make this happen. Since Microsoft announced that the Xbox One would get keyboard and mouse combo, this is actually the first combo that officially supports Xbox, thus making it a big thing.
The keyboard and mouse combo have been made for the couch as the mousepad hides inside the keyboard when not in use, making it easier to stuff away. There are also cushion under the keyboard to make it a little softer for your lap. The mousepad is magnetic to hold the mouse in place; however, this also means that some force will be needed to move the mouse. I guess you have to get used to it.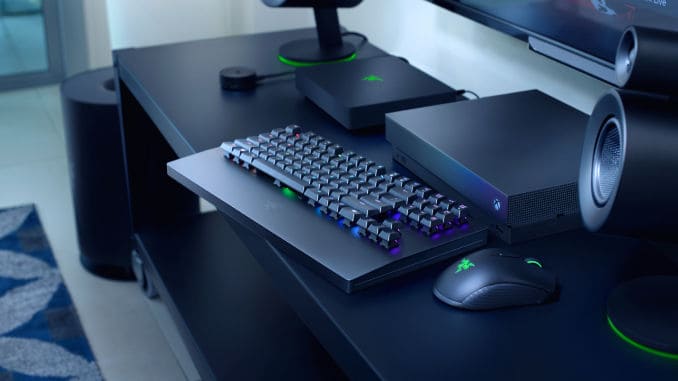 You connect the combo to the console with a single USB 2.0 received that you put into one of the front USB ports on the Xbox A few games is already said to support mouse and keyboard like Fortnite, PUBG, and Minecraft. And this could be a sensitive topic. Since it's much easier to aim with a mouse than a controller, I assume that Microsoft has some plans to solve that issue?
The price for this keyboard and mouse combo will be $250, which is a lot of money for a combo like this. But since there really isn't much choice if you want a keyboard to your Xbox, this is what you will have to pay. It will be available in the first half of 2019.
Video Review